This Stained Glass Driverless Sleeper Car is the future vision of Dominic Wilcox which is displayed during London Design Festival. It's a prototype of a driverless glass car with a single bed inside where passenger can sleep comfortably while the car taking them to their destination. The beautiful glass work is infused with future technologies to represent how transportation might look like in the middle of 21st century.
We believe the reason why Dominic chose to use glasses as the exterior material is to represent how driverless vehicle would be much safer than human driven vehicle. In the year of 2059, it would be safer to ride computer controlled transportation, there would be no collisions on Digital M1 motorway when there are only driverless vehicles are allowed. That's why as you can see here, there's no standard safety equipment applied inside the car such as air bags or bumpers.
Designer : Dominic Wilcox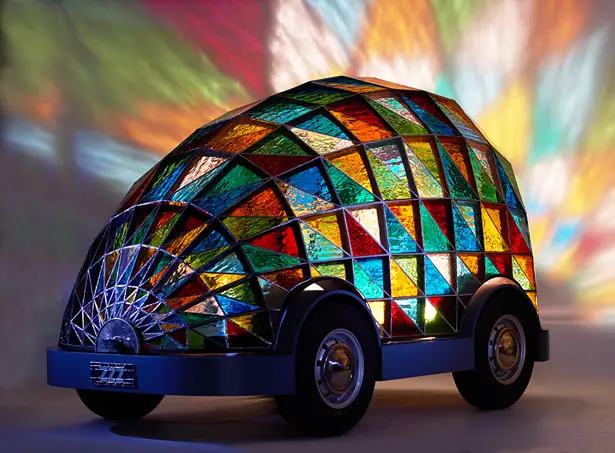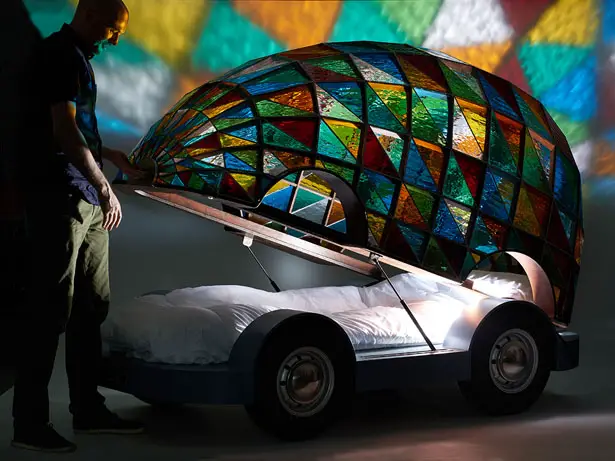 There's going to be strict standards for motor and driverless, automated navigation system to make sure the safety of passenger, thus allowing living space shell can be built inside a vehicle.
Inspired by the beauty of stained glass windows when Dominic visited Durham Cathedral, he wanted to express this awesome visual experience into contemporary, 3 dimensional form. The hand cut glass car uses copper foil technique which is made famous by Tiffany lamps.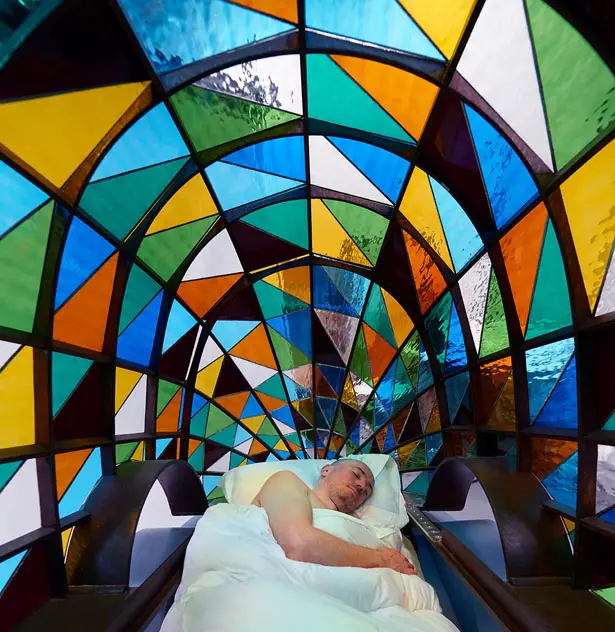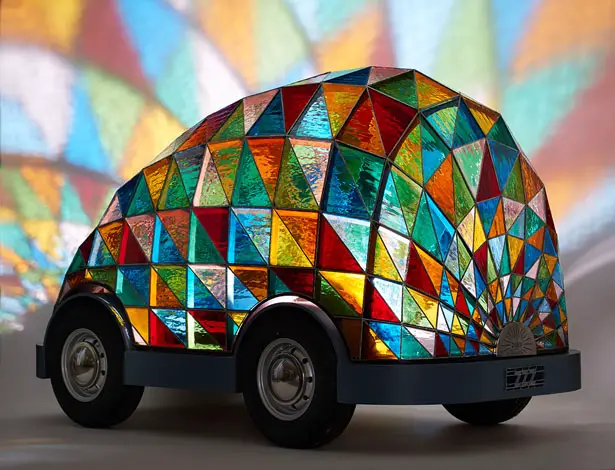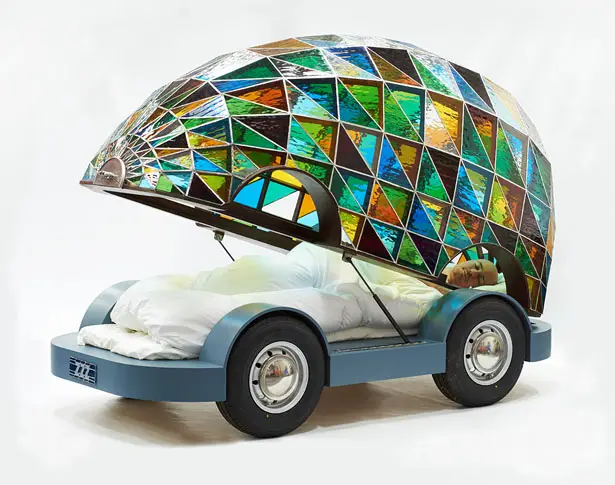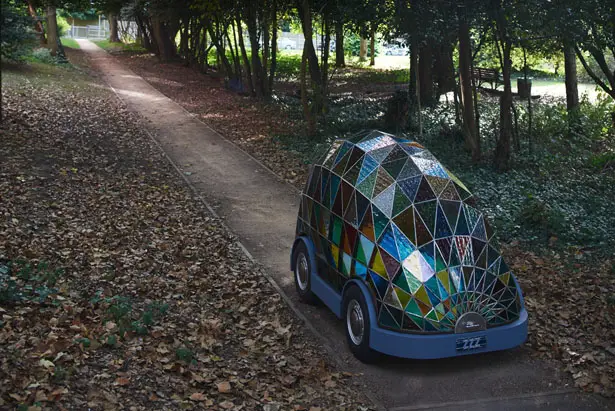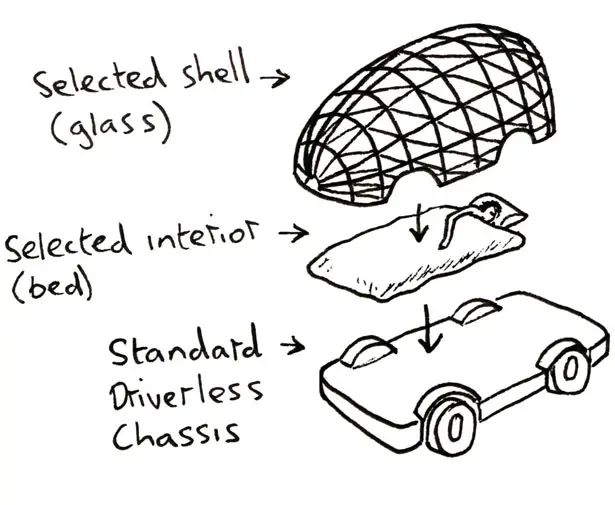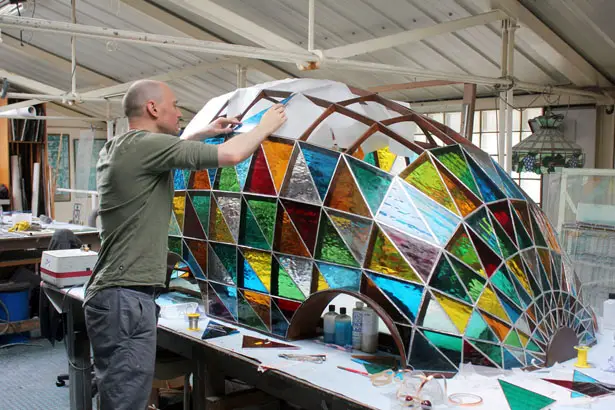 *Some of our stories include affiliate links. If you buy something through one of these links, we may earn an affiliate commission.