Squidolin is a specially designed violin that will let you learn to play by following a series of simple techniques, yet it performs as a regular violin when it is connected with an amplifier. The beautiful contemporary design and a Maple wood finished comfortable bow have made it a great piece.
The designer has considered few constrains when designing the violin, such as, a half violin and half music player that would break down the notes of a tune and show how to play it. A ball using as a bow grip that will always give a perpendicular stoke to the user and a lighting fingerboard that will indicate a node for a particular whistle sound. Digital strings have replaced the ordinary strings that are able to considerably reduce the learning pain and the sting setup has been done in a way that can create surround sound experience. Marks are no longer in use when a violinist gets proficient; therefore, the fading marks are another noticeable feature of the design.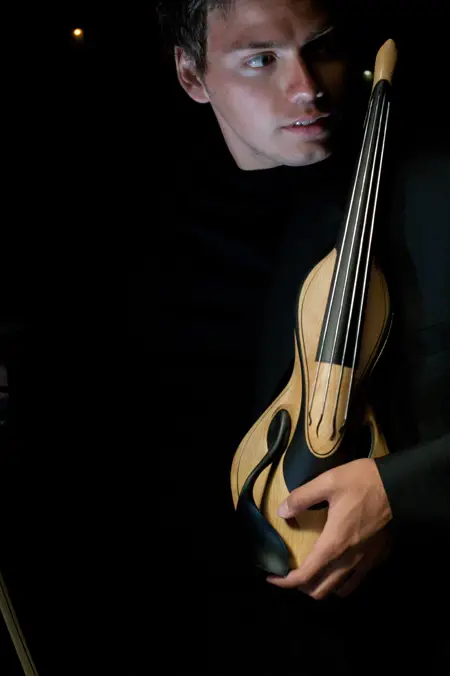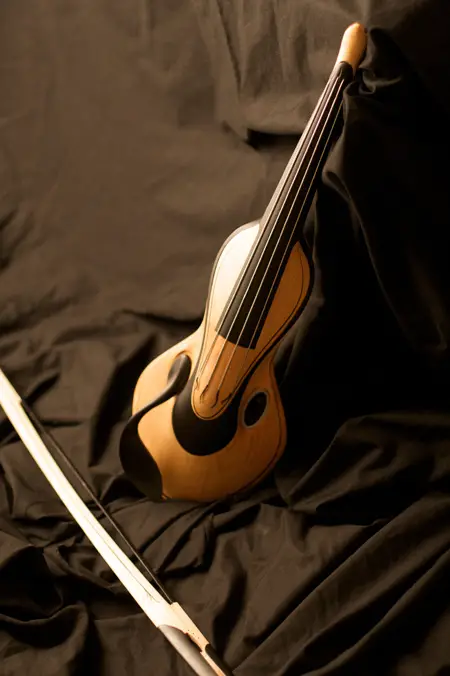 The name Squidolin was driven from the squid like shape with the functionally and aesthetically right proportions of the design development. The shape of the bow of Squidolin is newly designed and is smart enough to detect motions and communicate back accordingly.
Giving the idea into shape was the toughest part. The designer used the mirror modeling to get a great symmetrical shape and then moved into Solid-works to CAD for milling. The interface of Squidolin is an essential part of the design and can be represented in different ways. When learning, students might come across synesthetic relationship screen which represents the reaction of virtual objects to sound in real world situations. Organic timing or tempo can be learned from real-world experiences like water drops in steady water surface. Monkey-Do will teach the violinist the correct posture and Squidolin could be connected to the social networks via internet where violinist could perform or share his/her musical talent.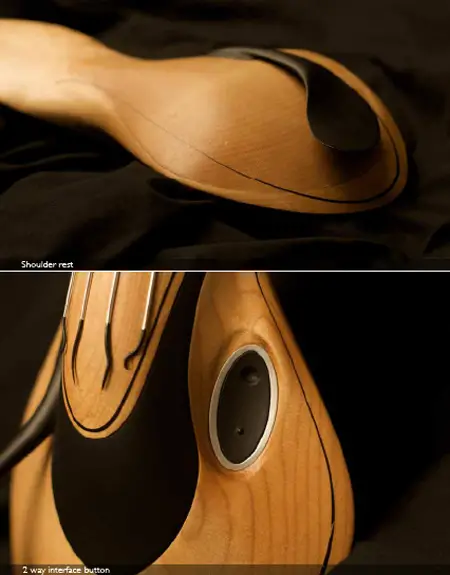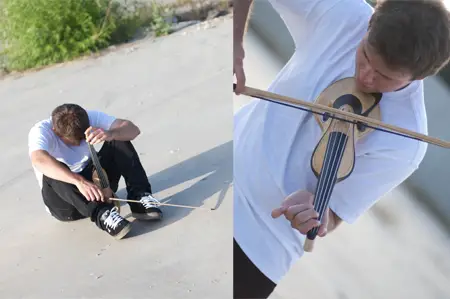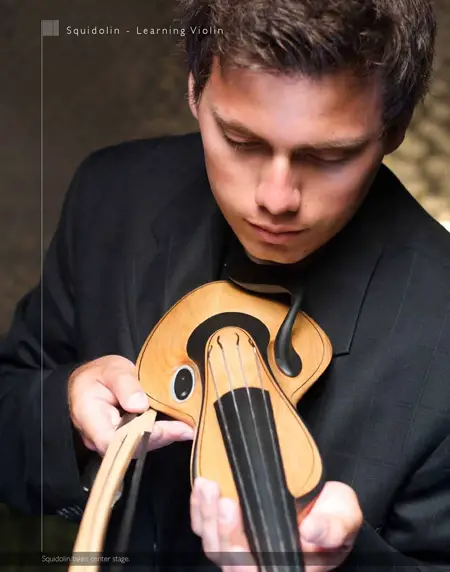 Designer : Carlos Mendez
*Some of our stories include affiliate links. If you buy something through one of these links, we may earn an affiliate commission.