SpikeBoarding Transport Sport is a new kind of sport that combines recreation and racing to commute in our daily life. Using this board, you will need combine several different skills such as: cycling, stand up paddle, switch kick longboarding, Nordic skiing, foot biking, roller skiing, and inline skating, there are all fundamental to healthy society.
The design of SpikeBoarding is inspired by 3 different sports, they are Nordic Skiing, Stand Up Paddle, and Switch Kick Longboarding. These 3 sports are molded into one with motoring device to move forward on flats, downhills, or uphills with great efficiency as a full body can generate.
Designer : SUSOIX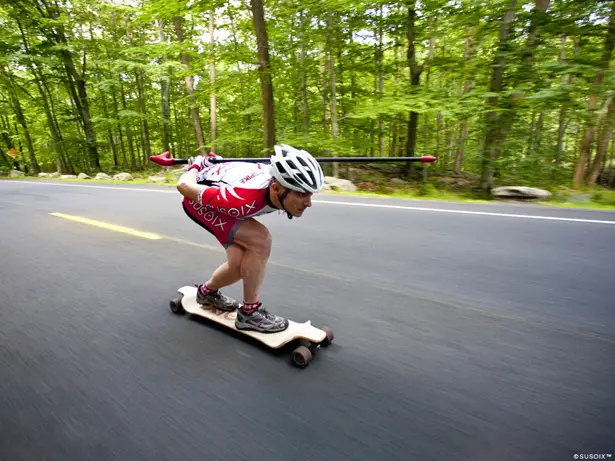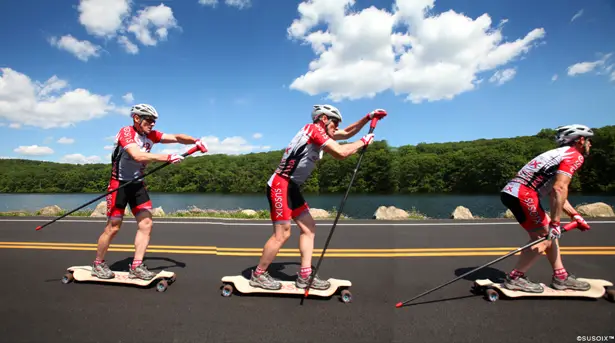 Depending on the terrain selection, it will dictate your workout or commuting speed, you need to learn to do effective stroke to keep moving. Just like all endurance sports such as swimming, you need to find most efficient style, stroke, and waste as little energy as possible.
The board used here is the same as longboard skateboard, super stable while descending as well as on one leg. There's a safety fenders to keep your feet off the wheels. Soon, Spikeboards are going to have a built-in reliable hand brakes to keep you safe at any speed. The spike tool is similar to the one used in Nordic Skiing, except that it has oversized shaft and can be used with one hand while switch kicking thanks to its ergonomic handle.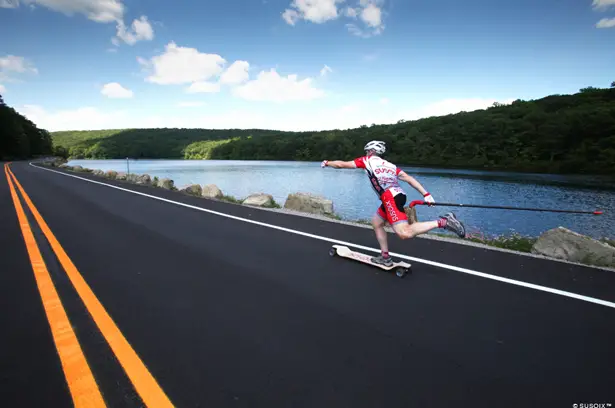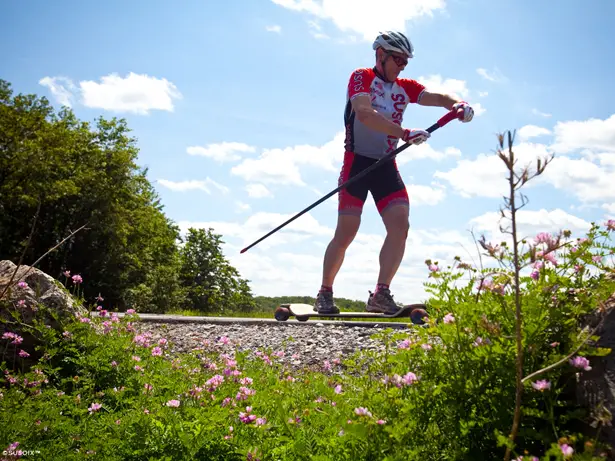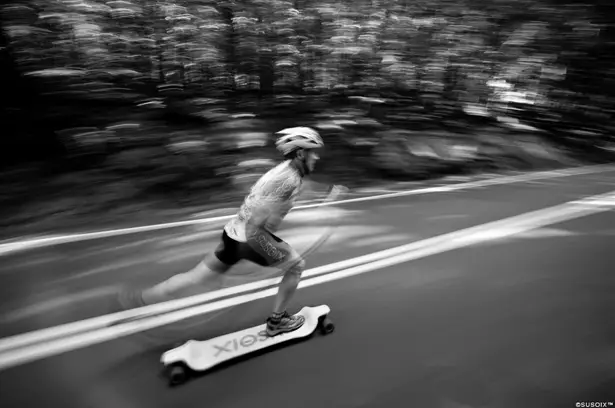 *Some of our stories include affiliate links. If you buy something through one of these links, we may earn an affiliate commission.