It's undeniable that nowadays we often work not only with computer/laptop but also with tablets and smartphones. Sony saw this opportunity and released 2-in-1 USB flash drive that features dual micro USB and USB 2.0 connectors for easy sharing, backup, or saving personal content. This little device fits most Android smartphones and tablets, in this way, mobile consumers would benefit transferring their data, whether they are photos/videos without using cables or Wi-Fi access.
Based on industry research, the third common use of a smartphone is photo-taking, viewing and sharing activities are not far behind. Sony is bridging the gap by providing multi-function device to make those activities easier.
From : Sony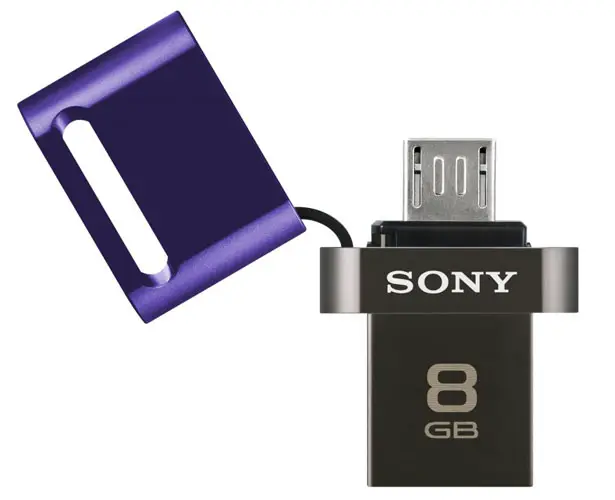 We love sharing photos with friends and family, Viviano Cantu, the director of consumer media marketing of Sonly Electronics, says that with the help from this new drive, user can enjoy convenience, peace of mind, and performance of mobile multi-tasking. Sony 2-in-1 USB flash drive is available in 8, 16, and 32GB capacity along with 3 different cap color choices. It is compatible with Android devices version 4.0.3 to 4.3**, a great USB on-the-go as well as extra storage for your smartphones or tablets.
*Some of our stories include affiliate links. If you buy something through one of these links, we may earn an affiliate commission.