SOLARIS is a sun shading system which uses solar energy to create new work and leisure spaces. It allows you to work/study in outdoor places such as cafés, parks, and beaches by creating a shaded area and providing a power source for electronic devices. SOLARIS aims to promote new experiences and habits for a more sustainable and socially inclusive city landscape.
SOLARIS has 6 "wings", each with two photovoltaic panels, which revolve around a central column for easy stowing. When opened, the wings work as a sunshade, with photovoltaic cells that charge a set of batteries in the base. In the central column there is a LED display power indicator. Three electrical sockets are available in the base, for charging portable computers, cell phones or any kind of electronic devices. A silicone shock absorbing colored strip at the base protects the structure and creates an electrical neutral area with a handle for transportation.
Designer : André Castro, Elizabeth Remelgado, and José Vicente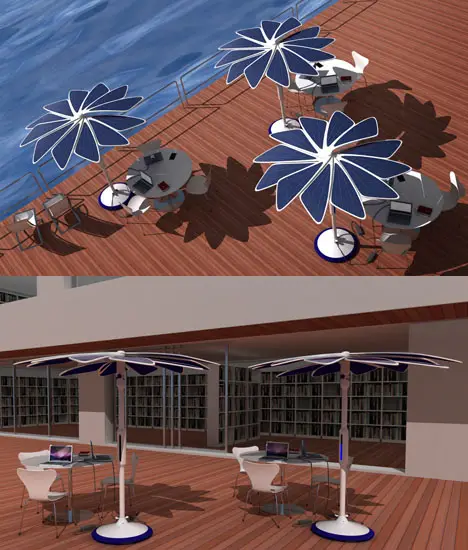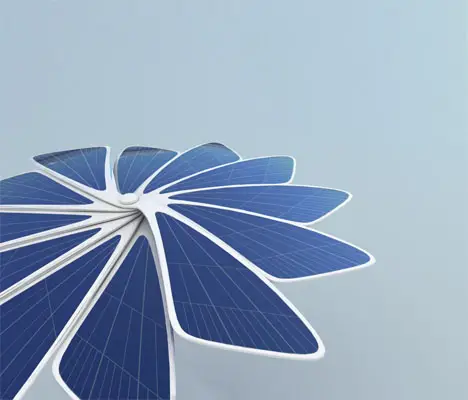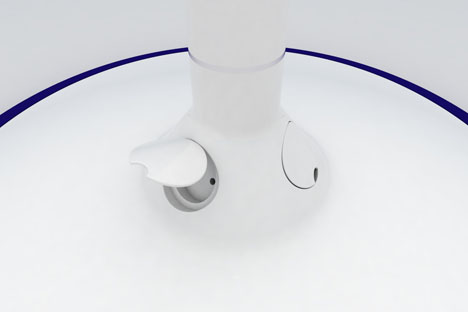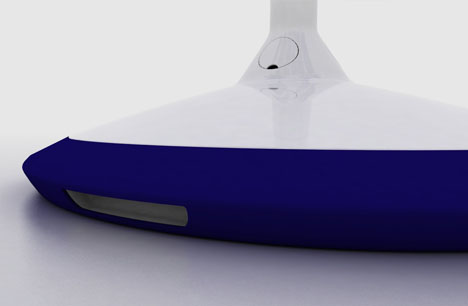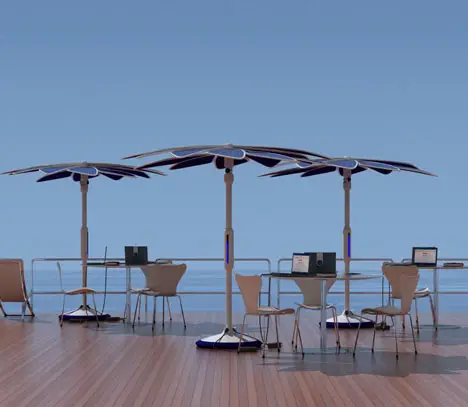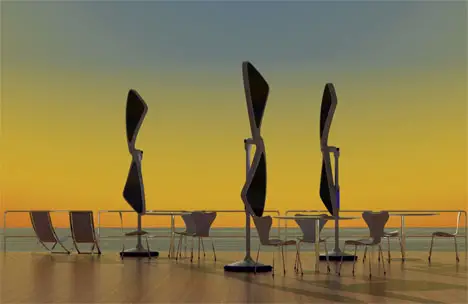 *Some of our stories include affiliate links. If you buy something through one of these links, we may earn an affiliate commission.