This DIY SolarCross project turns a conventional bike to e-bike without the need of battery, it utilizes the sun's energy. Terry Hope, the man behind this project, has designed a hybrid solar e-bike that operates without batteries or pedal input, it can reach a speed of 7km/h. At this moment he is trying to re-design even better PV optimization (pushing the break 10km/h and 15km/h in summer 2014) and try to make the bike look more appealing.
Terry Hope is a self-taught solar electric vehicle builder, he has committed 3 years of his life building his first solar electric vehicle. Efficiency and portability are the main features of this bike design, it incorporates 8 photovoltaic panels that weight less than 100grams/panel.
Designer : Terry Hope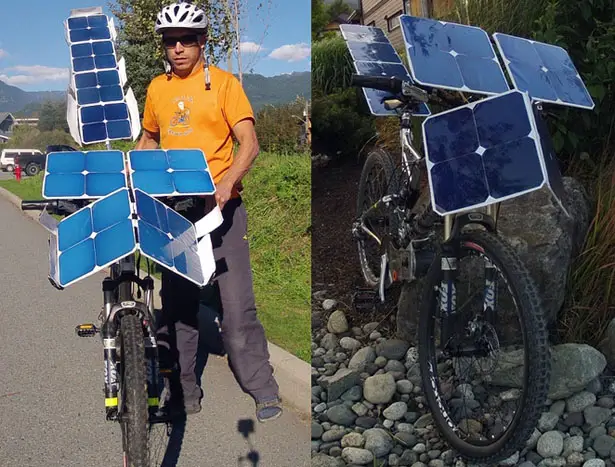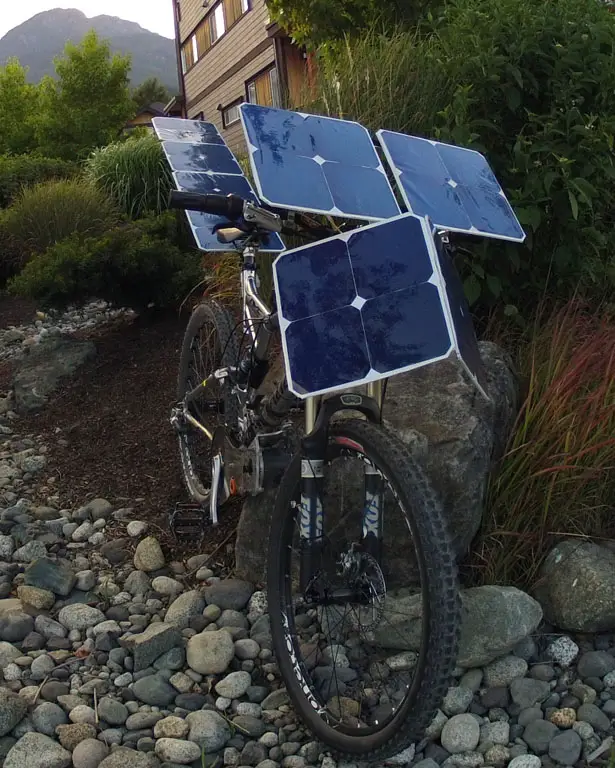 *Some of our stories include affiliate links. If you buy something through one of these links, we may earn an affiliate commission.