After solar powered notebook concept, here comes solar powered boat concept, and not just solar powered, but human powered too. The idea was to find a new way of classic pedal boat which became old, and nothing really new has been released for years. As you can see in the picture, 4 people can settle on the benches of the circular cockpit. But only two pedal head-to-head. In case of tiredness, it is sufficient to rotate the tower which supports the umbrella so that 2 other courageous persons can take over.
Feeling tired ? Users can lift up and seek help from the sun to lighten their efforts. The umbrella has indeed a solar panel connected to batteries that supply an electric motor hidden in the top of the tower. Whether pedal or hybrid mode (pedalling – electric), the bracket is connected to a shaft leading to two propellers at the bow of the boat. The two bars connected to the rudder are located in facing back of the bench. Incidentally, they also serve as armrests.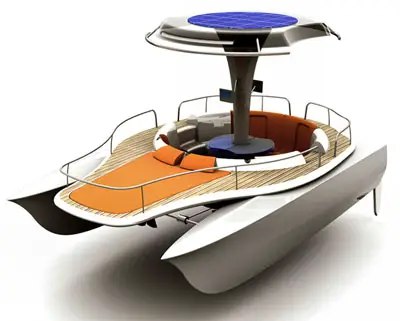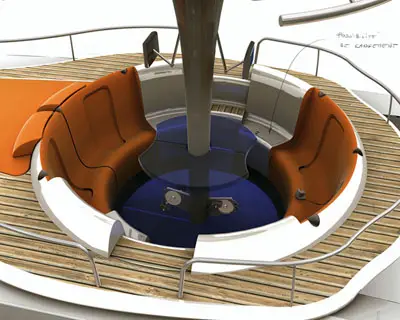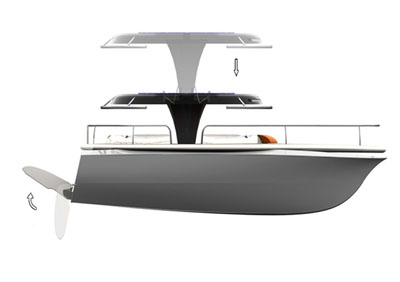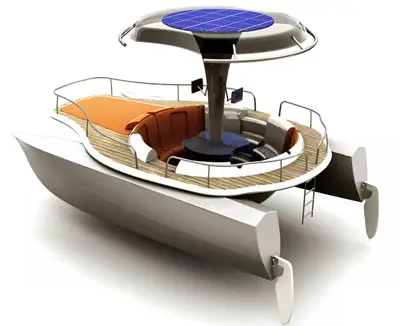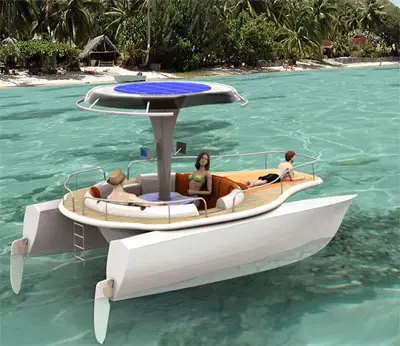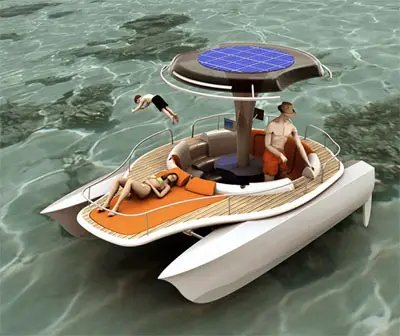 Designer : Jonathan Mahieddine
*Some of our stories include affiliate links. If you buy something through one of these links, we may earn an affiliate commission.