Designed and developed by Jonna Breitenhuber during her master studies, SOAPBOTTLE is a packaging design for personal or hygiene products made entirely from soap. Therefore, once the liquid content is finished, the container can be used as a hand soap and it washes away over time, no plastic waste whatsoever. The soap is made from biodegradable ingredients, it is safe and eco-friendly.
This project was actually inspired by the food industry where there are many samples that the product itself becomes packaging, such as ice cream wafer. Keeping this in mind, she decided to create packaging for hygiene products with similar approach.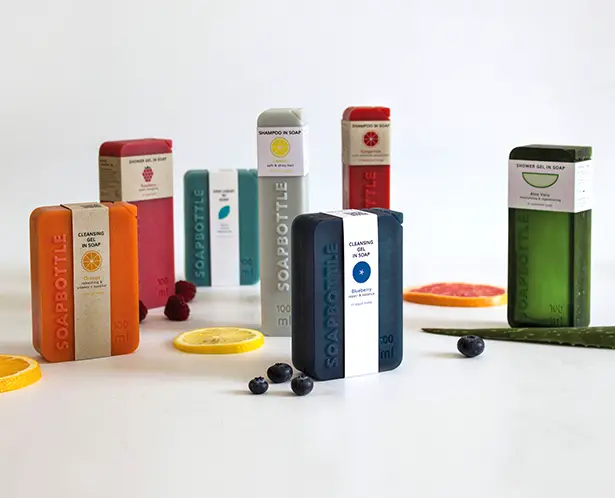 Jonna Breitenhuber has designed SOAPBOTTLE in various colors, shapes, and scents, they offer great packaging for gel and liquid of personal care products. Instead of using disposable or single-use plastic products, why not using soap that washes away over time, yet strong enough to hold its content as long as it doesn't come in contact with water. Finally, when the liquid content is finished, it won't take much time for the packaging to wash away to avoid any waste.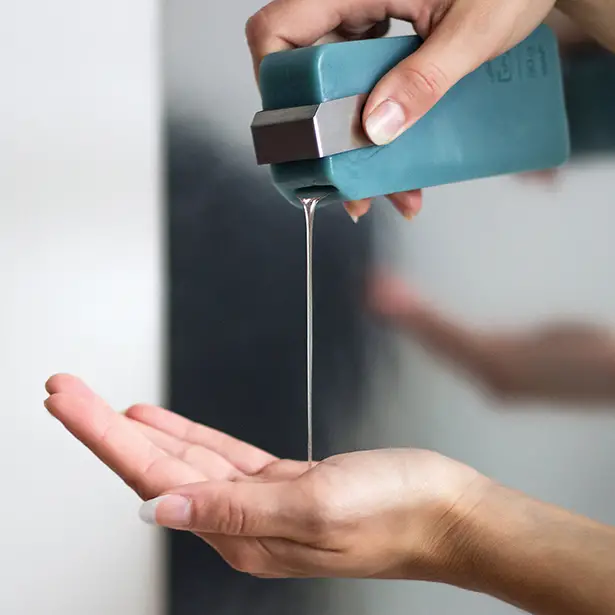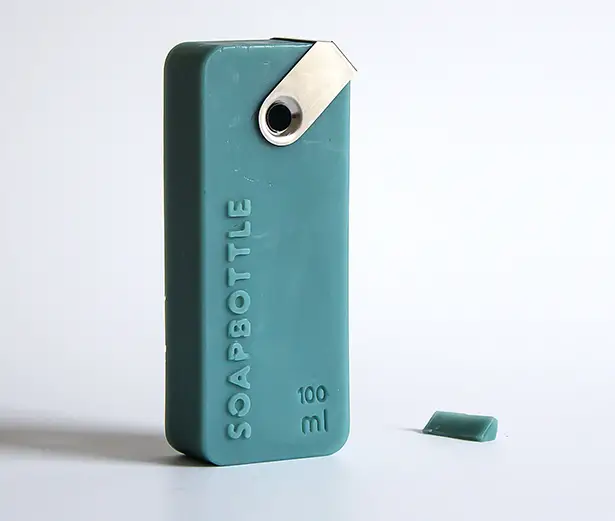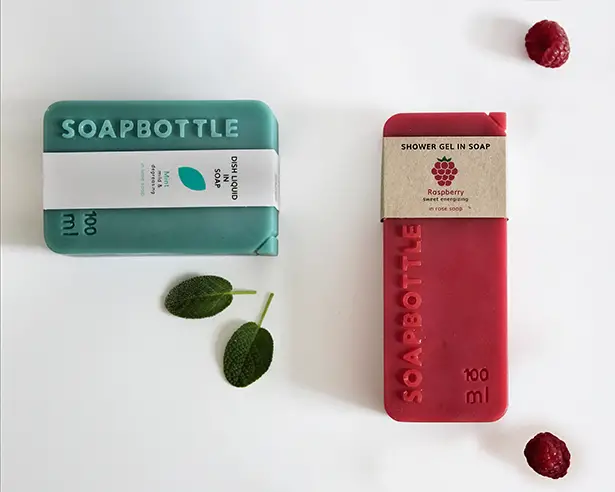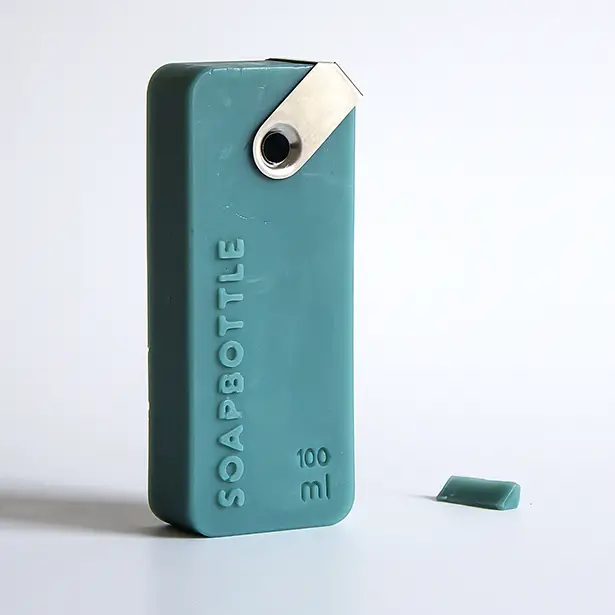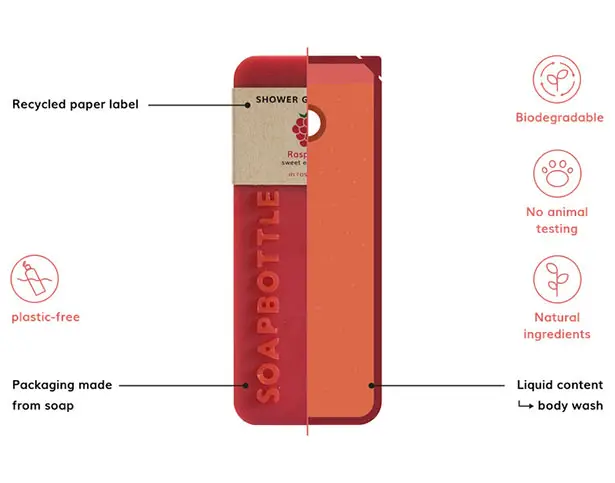 *Some of our stories include affiliate links. If you buy something through one of these links, we may earn an affiliate commission.