SNAP Foldable Skateboard, the company claimed that this is the world's first professionally made folding skateboard. These 3 decks are constructed from durable high grade aluminum, joined by high strength steel, therefore it is definitely stronger compared to traditional wooden deck. The foldable design makes this skateboard easy to carry everywhere, when folded, it becomes a compact 14.3" x 7.87" x 5" unit (thank you to its patented hinges mechanism), simply keep it in your backpack on-the-go. We have featured concept foldable skateboard previously, but that concept only consists of 2 decks, which do you think is better?
When you're going to use this skateboard, unfold the 3 sections and locked together with the high strength steel pins. It then becomes 32" deck and ready for you to use. Wooden skateboard breaks, but since SNAP Foldable Skateboard uses only high quality material, this deck will not break, the best thing you can do will only bend it slightly in the middle.
Designer : AtiUSA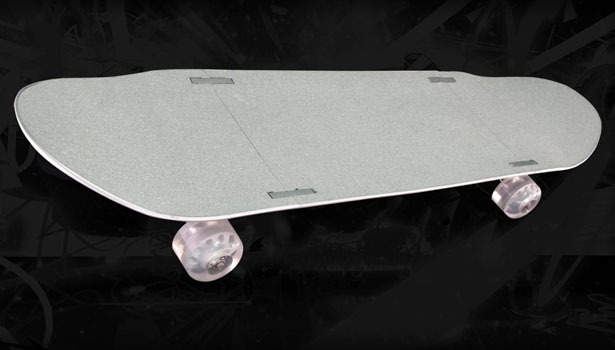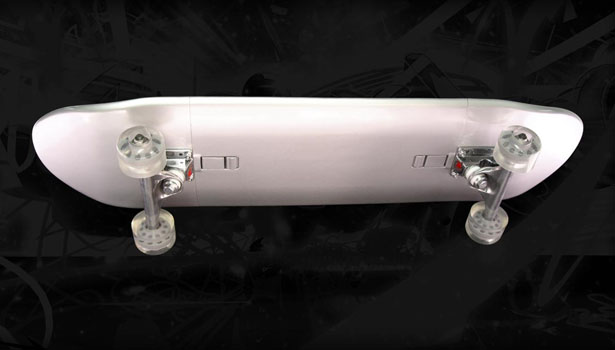 The bearings, wheels and trucks provide smooth cruising, in fact you can also replace them with regular skateboard parts. To skateboarders who perform tricks, yeah, you can also use SNAP Foldable Skateboard to do the same.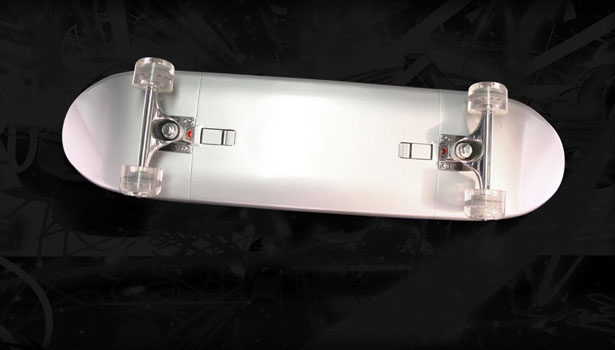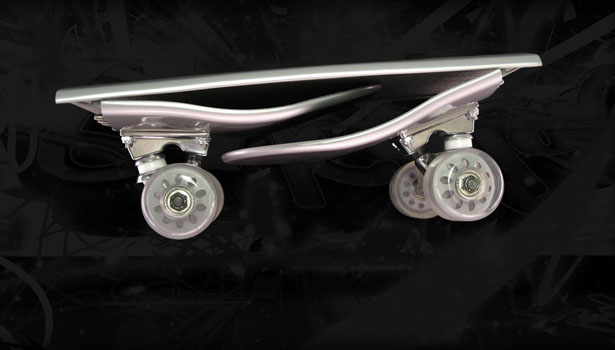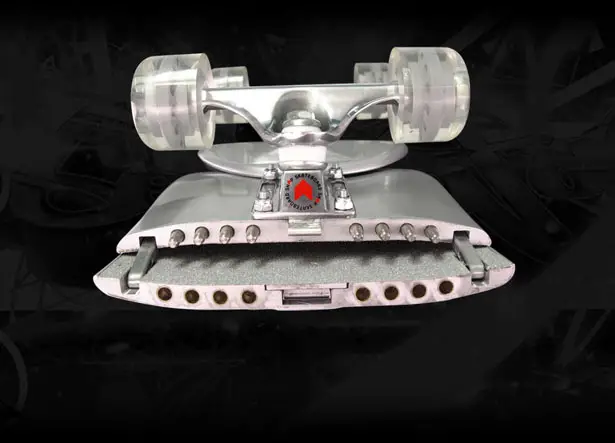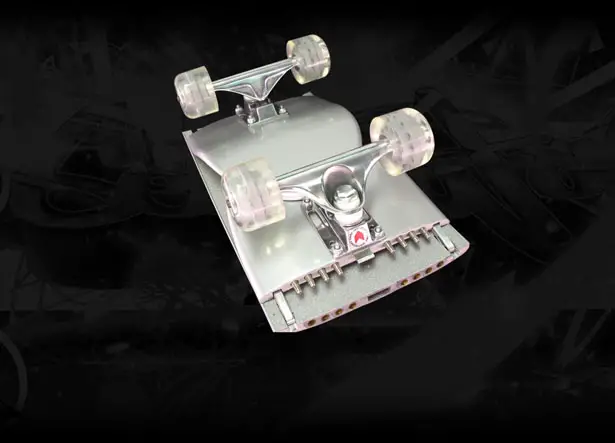 *Some of our stories include affiliate links. If you buy something through one of these links, we may earn an affiliate commission.