Framed by local, organic, and sustainable food trends, popular interest in urban, backyard, and community agriculture has been surging in recent years. At the same time, "virtual gardening" applications, games and tools, from Farmville to iBotanika, have transformed gardening from a low-tech, introspective pursuit, to an information-rich, social experience that hybridizes physical and virtual environments and activities. This Smart Garden project explores how "Smart" technologies such as chemical and thermal sensors (pH, moisture, solar exposure), automated mechanical processes (watering, lighting, fertilizing, etc), and information monitoring and control systems, developed for large-scale agro-businesses, could be deployed within an ecosystem of new products, applications, and services geared for the consumer market.
Smart Garden creative process was framed by three main goals:
Providing gardeners with precise, actionable data about the their plants' health and growth
Expanding the healthy, delightful, and rewarding presence of the garden in the life of the gardener
Facilitating dialogue, information sharing, and social interaction within gardening communities.
Integrated by a software application for web and mobile, The Meme Design envision three hardware components that address the needs of multiple scales of use, from the single potted plant to the community garden.
Designer : The Meme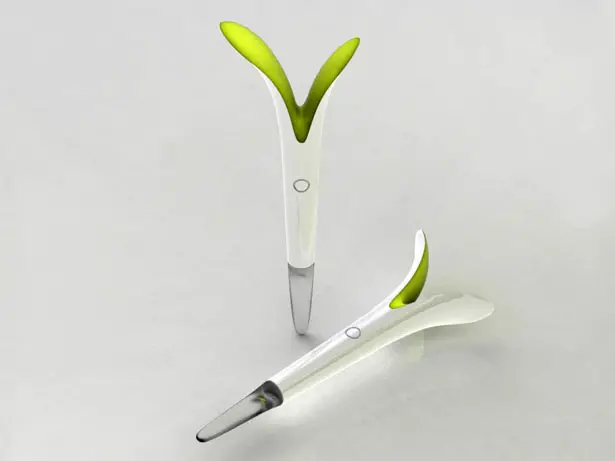 Sensor Stake – A low-cost wireless sensor unit staked in individual potted plants or in a domestic garden, transmitting data about a plants' health and growth to a web/mobile platform.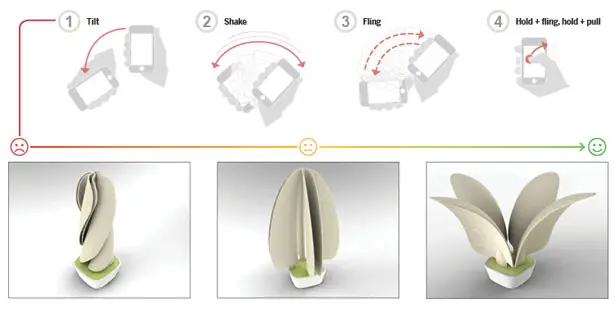 Simulator Behavior – A plant "simulator" constructed with shape-memory polymers, that changes shape according to the state of a real plant in the garden or remote location. Caring for the real plant returns the simulator to its "happy" state.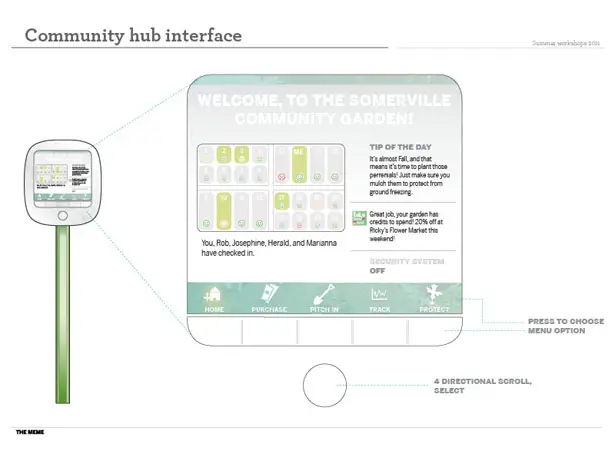 Urban Garden Hub – A rugged community garden hub that provides info on nutrients, soil pH, moisture content, and other data extracted and aggregated from the community plot. Includes a camera and alarm for security and safety monitoring.
*Some of our stories include affiliate links. If you buy something through one of these links, we may earn an affiliate commission.