The design of Smart Chair was born out of simple design and innovative mechanism to remove the stigma of "medical device" from mobility aid. Minimalist design is applied to overall body and seat, but the seat is a bit modern with futuristic touch without sacrificing user safety. The exterior structure is constructed of lightweight magnesium frame, a material which is both light and strong thus drastically reducing vehicle's weight. The design that enables the body and the seat to be separated along with reduced weight allow user to enjoy different experience which hasn't been possible with conventional chair. It can be picked up and loaded into a car or hand carried.
User centered design approach and universal design allows user to drive Smart Chair easily. It can be maneuvered to move in tight spaces, the wheelbase extends outwards on an extension bar as the speed of the wheels increases, creating greater stability. To keep this vehicle visible during the night, it's equipped with headlights and taillights.
Designers : Kim Jhi Yong, Park Chul Wung, Eom Gi Chen, Jung Jin Seok, Prof. Kim Young Yun, Oh Jung Min, and Chung Sae Ha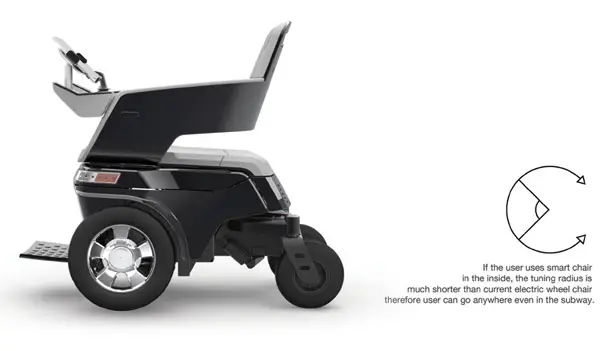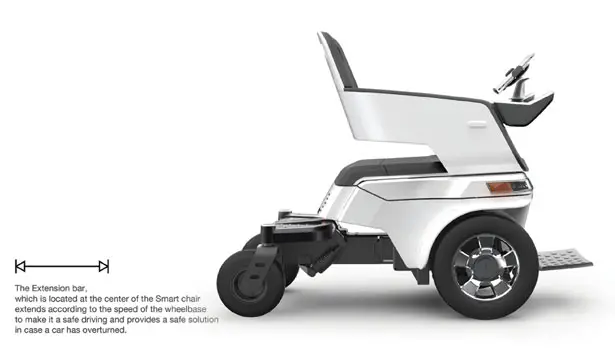 *Some of our stories include affiliate links. If you buy something through one of these links, we may earn an affiliate commission.