Café has seriously made sure that they understand realities of your world. We know that life doesn't always look like picture perfect, Café AFFETTO Automatic Espresso Machine and Frother wants to celebrate every moment of your life through a compact appliance that works in service for you. It's a smart appliance that understands what you need and exactly what you don't, especially when it comes to coffee.
All products of Café are designed with our planet in mind without sacrificing its superior performance. This coffee machine places the power in your hands through sustainable products that use less energy and water. It doesn't mean just the way this machine operates, but starting from sourcing to manufacturing and distribution, Café promises to reduce their environmental footprint and help recycle the appliance once it reaches the end of its life. [Buy It Here]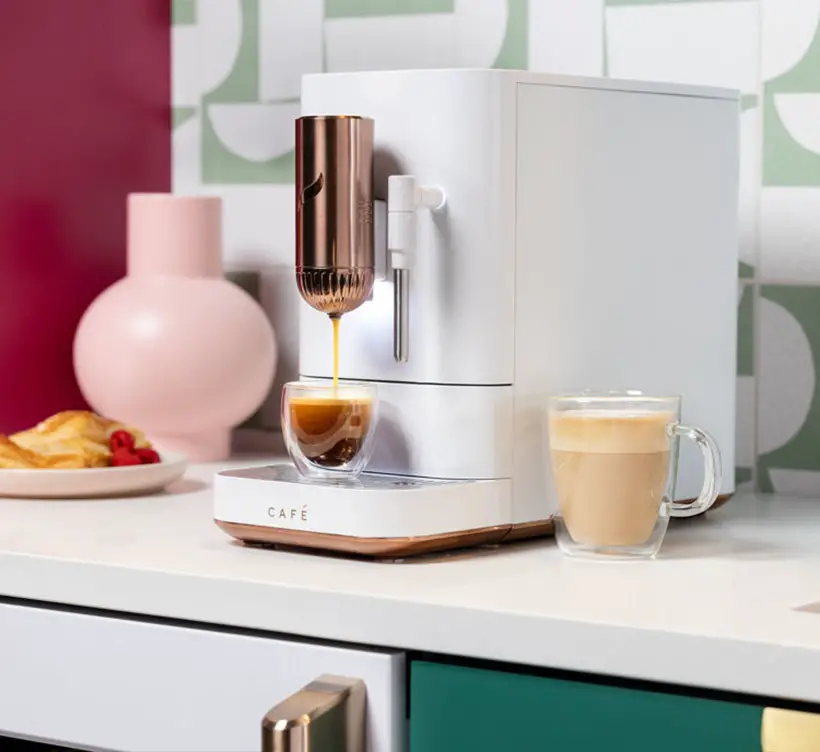 Café AFFETTO Automatic Espresso Machine and Frother promises WiFi connected coffee machine with drink customization technology. It syncs with SmartHQ app where you can customize your drink preferences by volume and strength. Simply press a button and in just 90 seconds, this espresso machine dispenses beautiful liquid gold espresso into your cup. You can set/adjust to your favorite espresso recipe through SmartHQ app.
The espresso maker comes with built-in conical burr grinder and adjustable grind size, it delivers perfect taste with any beat roast thanks to this grinder that delivers an exact amount of fresh coffee grounds directly into the portafilter. You can also set your grind size with up to 15 levels ranging from coarsest to finest. Those coffee beans are pre-infused with low pressure to gently reveal its optimal flavor, then gradually increased to 20 bars of high-rated pump pressure to make sure even extraction for a balanced tasting cup. [Buy It Here]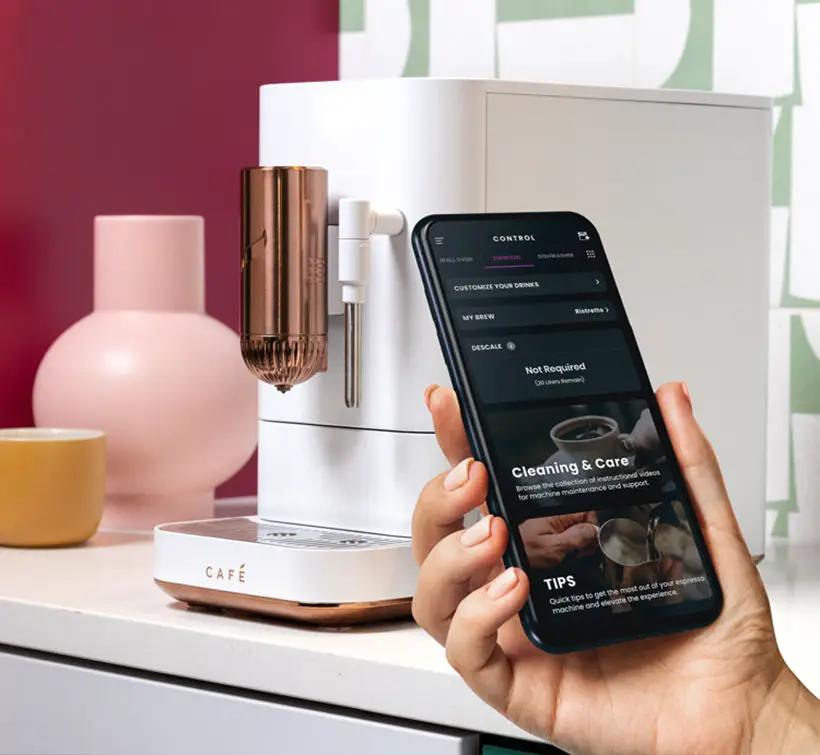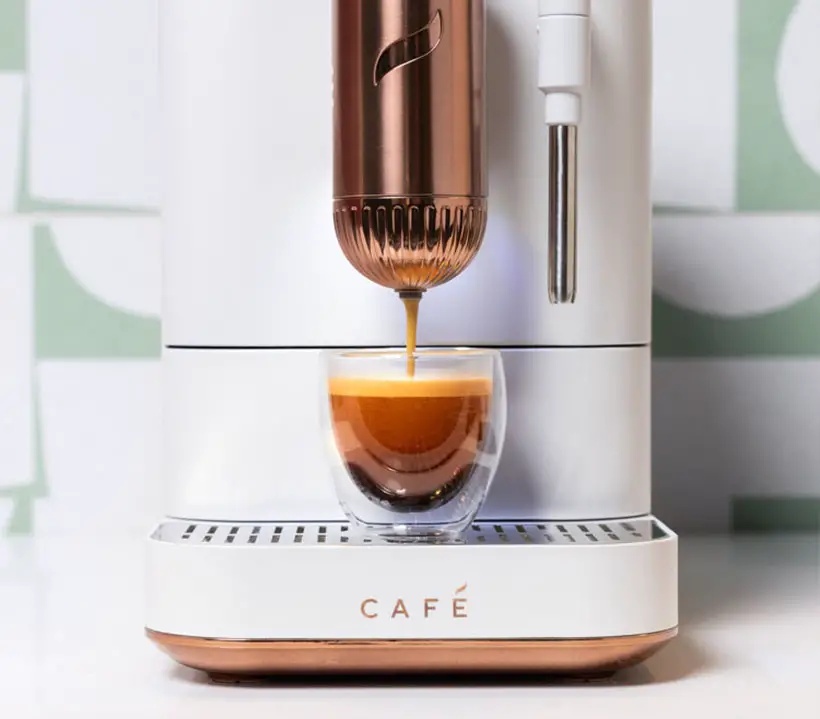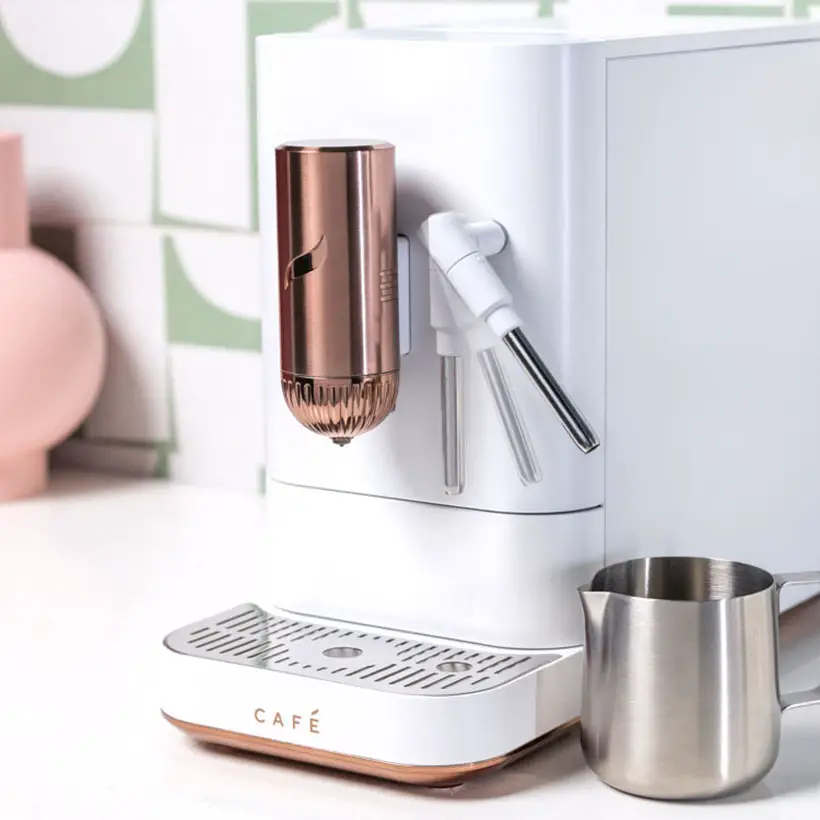 More images of Café AFFETTO Automatic Espresso Machine: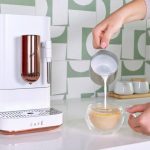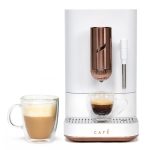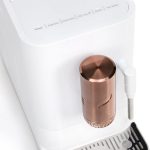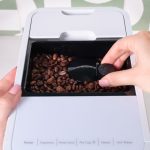 *Some of our stories include affiliate links. If you buy something through one of these links, we may earn an affiliate commission.