Slider is an innovative ultra mobile computer concept that can handle all the requirements of a user all through the day. The concept features a full functional 9" touchscreen display and a full QWERTY keyboard which can be revealed through flipping the screen. VOIP video chatting and flawless mobile video streaming can be achieved through its 1GB RAM and 1.5GHz processor, while the keyboard allows the user to send emails and post blog entries easily. The main difficulty that this ultra mobile personal computer faces is finding a reliable hinge that conveys data from the screen and other necessary components located in the upper half of the device to the hard drive and the motherboard. Because of its ultra compact shape, the battery life is significantly hindered, however, it still can ensure 4 to 7 hours of operation.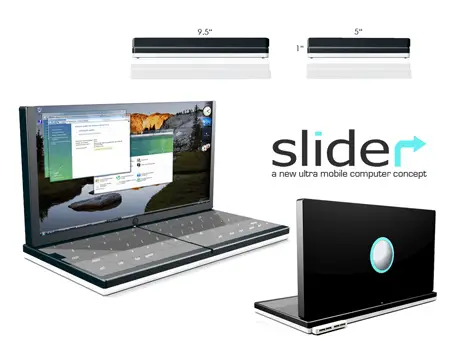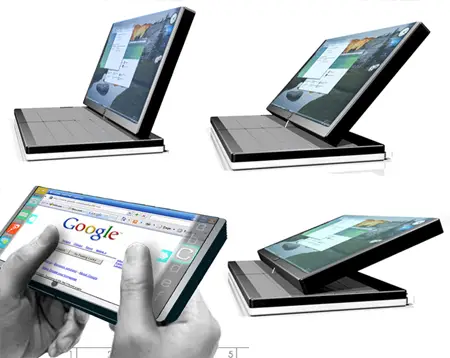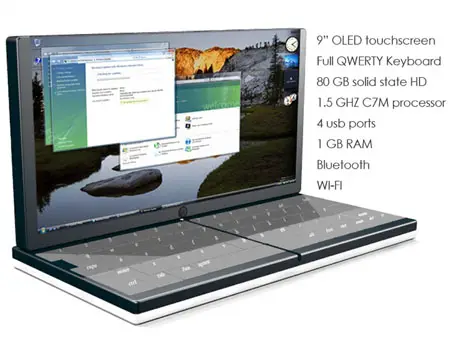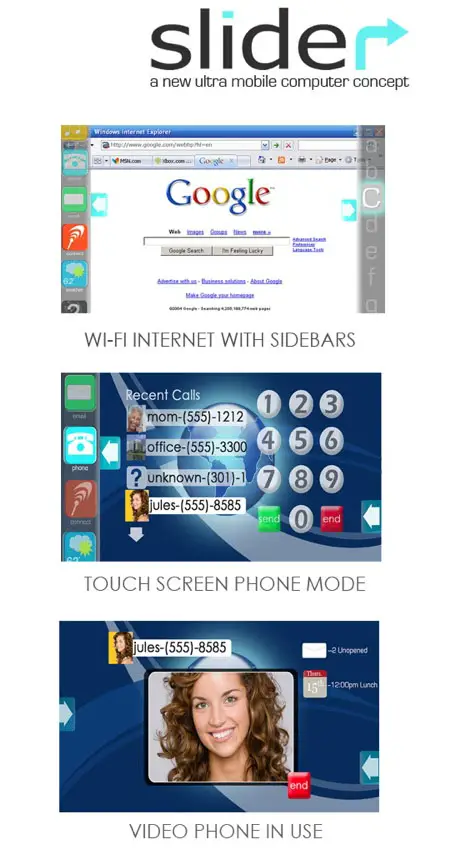 Designer : Sean Bovee
*Some of our stories include affiliate links. If you buy something through one of these links, we may earn an affiliate commission.