Porsche Design Studio and Johnnie Walker with their exclusive Blue Label scotch collection teamed together and have brought this futuristic and stylish indoor private bar that was only within reach of the creepy sci-fi movie characters, and in case of real humans, James Bond previously. Now, anyone can have the same elegance and give the interior a dramatic feel with this unique indoor bar.
The supremacy of the indoor private bar is featured with combination of a couple of items together. The first one is the Chiller, a brushed aluminum and blue leather combined six and half foot tall case which can perfectly house three bottles of Johnnie Walker Blue Label scotch bottles. The sleek and stylish sliding up opening mechanism through electronic sensors of the Chiller is the most attractive part that can easily give you the exact feeling from which I have written the first paragraph of the article.
Designer : Porsche Design Studio and Johnnie Walker via [Autoblog]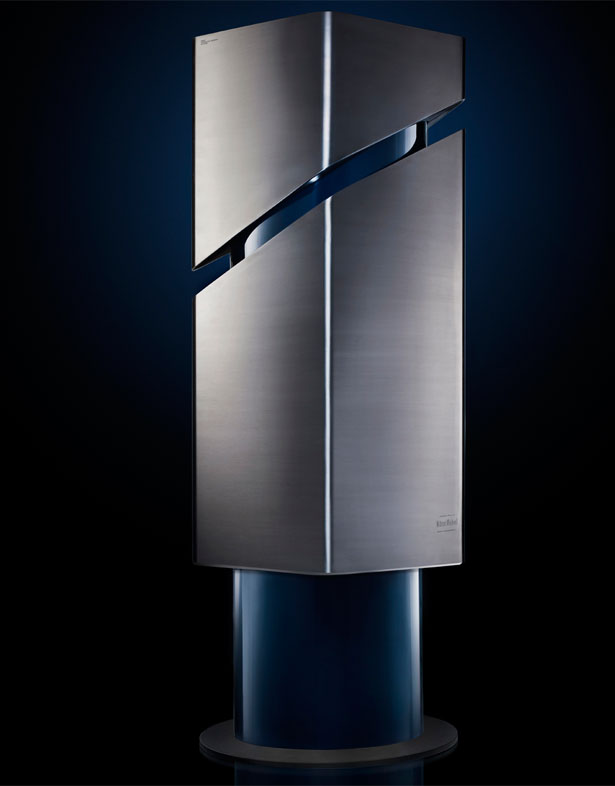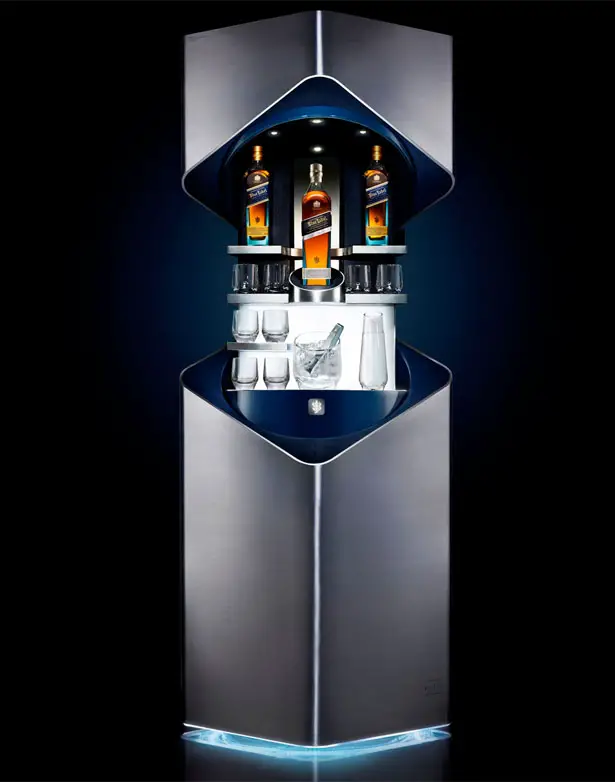 Aside from the scotch bottles, the Chiller also makes room for several crystal tumblers, ice holders and a stainless steel tong. The second phase of the bar is the Cube, a carrier in which one Johnnie Walker Blue Label scotch bottle can fit perfectly and features the ability to turning the top part into an ice bucket. Though this indoor private bar is available in a reduced price through few high-end retails in London, it costs $150,000 from the manufacture which can be obtained only by special order.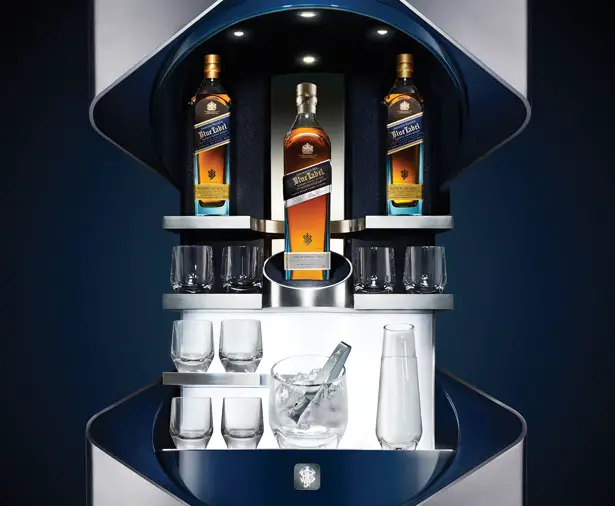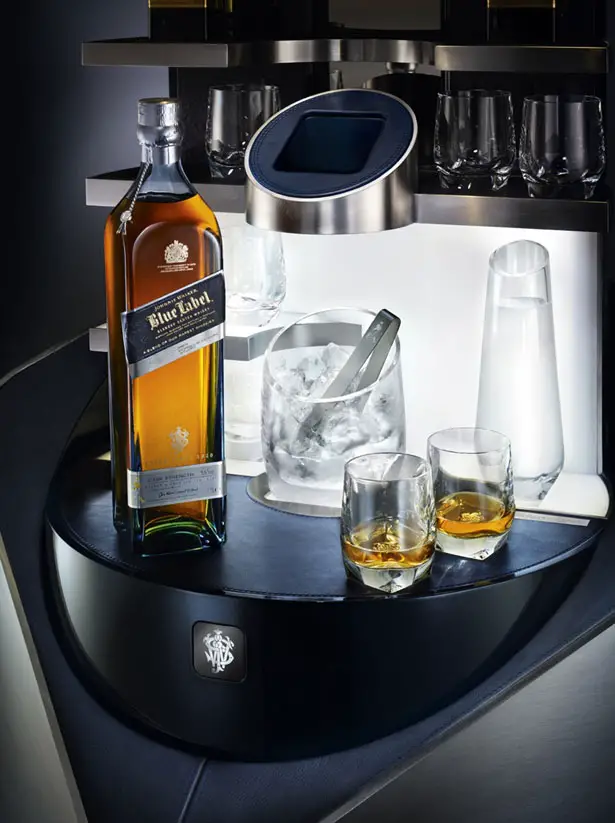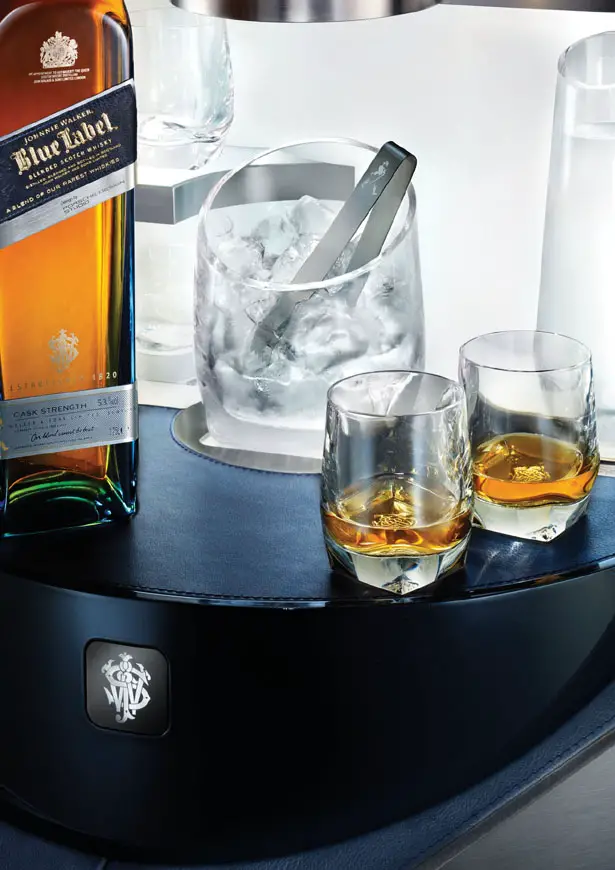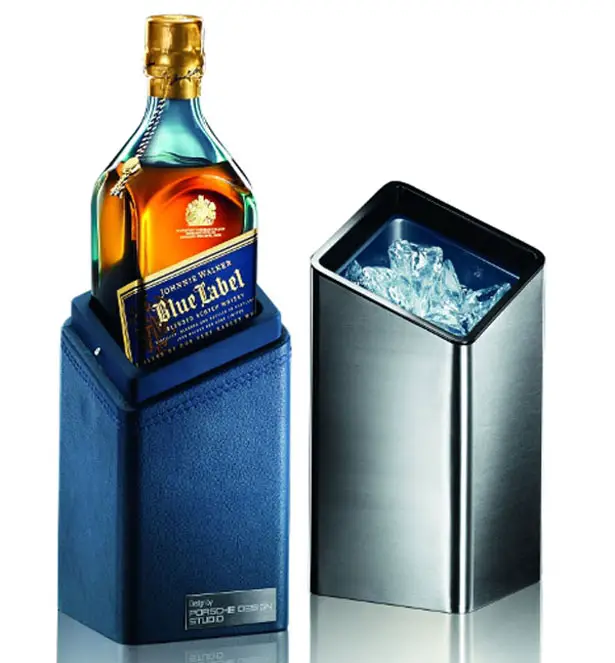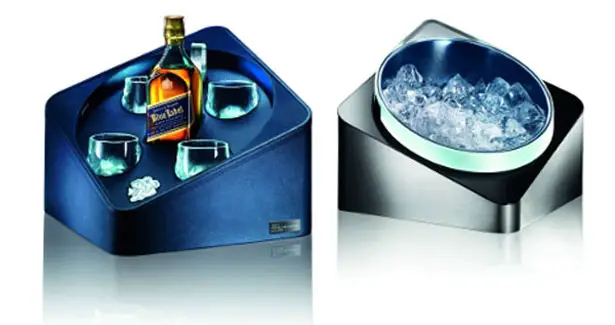 *Some of our stories include affiliate links. If you buy something through one of these links, we may earn an affiliate commission.