In collaboration with Sir Paul Smith, a fashion designer, MINI has unveiled MINI Strip. It's a custom made, one-off model that represents the meaning of sustainable car design. This car has been designed with an innovative approach by focusing on the issue of sustainability in automotive manufacturing. By implementing three characteristics: simplicity, transparency, and sustainability, this project started by completely stripping down a 3-door MINI Cooper SE, leaving only its structural essence, hence the name, MINI Strip. Then step by step, only those elements viewed as absolutely necessary were put in place.
By applying the principle of maximum reduction, it makes it possible to produce a minimalist yet high-class design. This new design offers a new and unconventional appeal to an existing model. There are numerous smart touches that give this three-door MINI Cooper SE a unique aesthetic, including those raw materials which blend in harmony with the exterior design. It means that the body has been deliberately left in its unfinished state, no colored paint applied, the team only used a thin film of transparent paint to provide protection against corrosion. Including that grinding marks from the factory have been left intact on the galvanized steel panels. It's the perfect imperfection.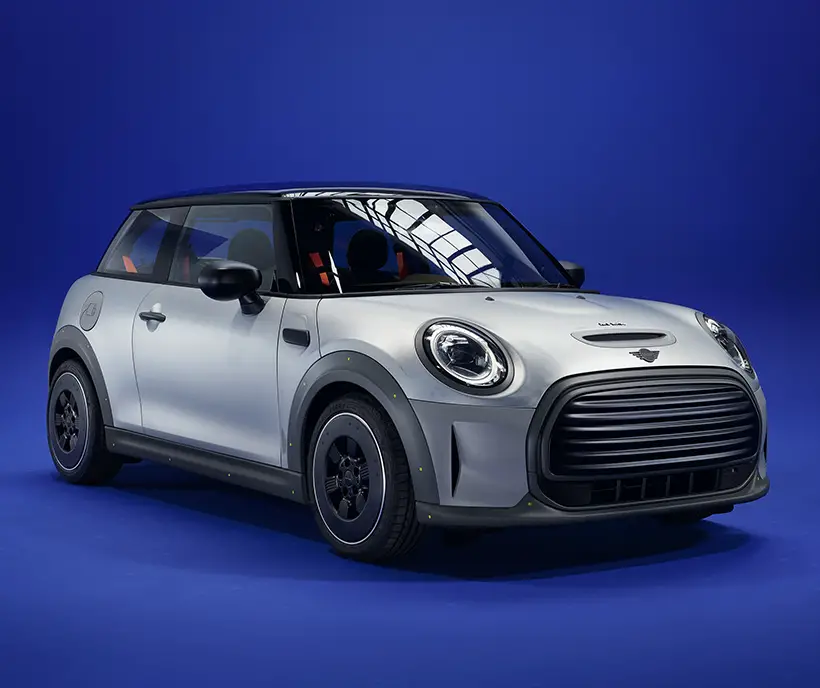 The interior of MINI Strip also features "simplicity and transparency" motto. All trim parts have been purposefully removed except the dashboard, topper pad, and parcel shelf, as you can see the bodyshell has turned into dominant visual feature of the cabin. The dashboard features a large, semi-transparent section with a smoked glass finish. This car doesn't have any center instrument, the driver can use their smartphone to take the center stage. The driver can activate the app to connect with this smart car and turn the phone into media control center. Physical controls that you can access are located lower down in the center stack, you can find toggle switches for power windows and the start/stop function.
To further improve MINI Strip's sustainability credentials, Sir Paul Smith only used recycled, eco-friendly materials. The interior is free of both leather and chrome, those seats are upholstered in a knitted fabric, and the floor mats are made from recycled rubber (the terrazzo-like pattern is actually by-product of the recycling process). Recycled cork is used for the dashboard topper pad, door shoulders, and parcel shelf, this type of cork doesn't contain any synthetic binding agents and it is fully recyclable. Form follows function principle has been incorporated throughout the process of designing MINI Strip, it might look radical to many people, but this design actually provides a catalyst for more sustainable use of resources in automotive manufacturing.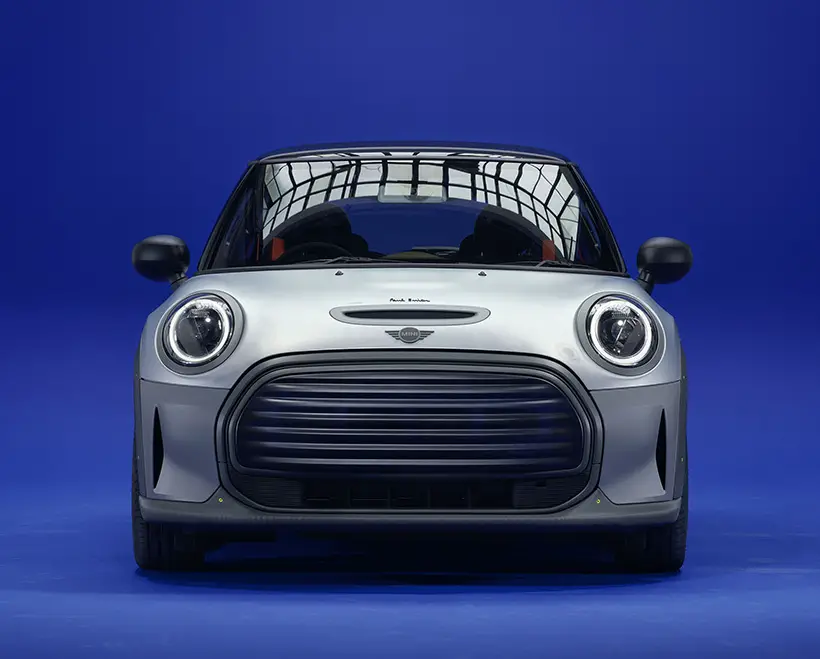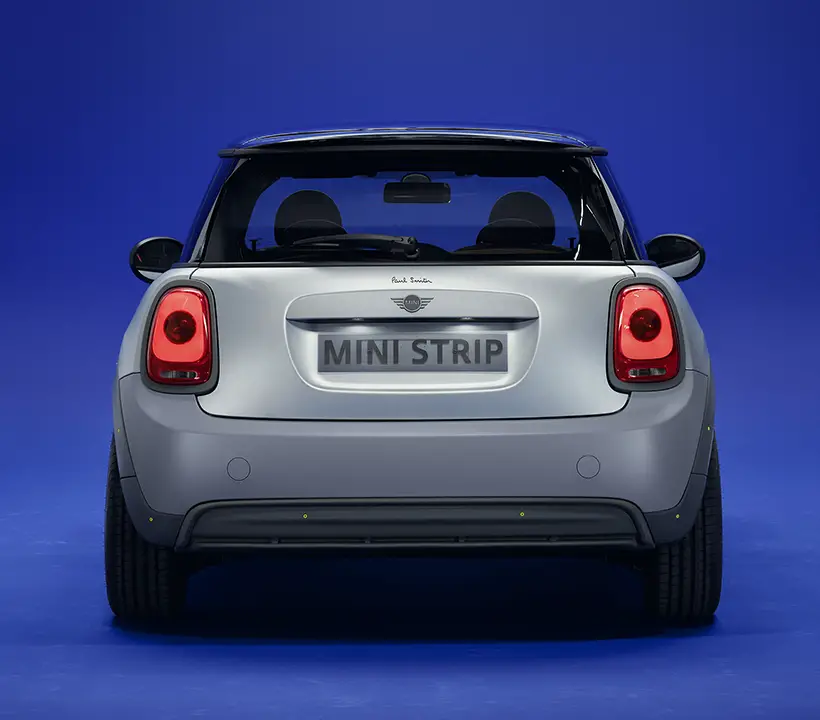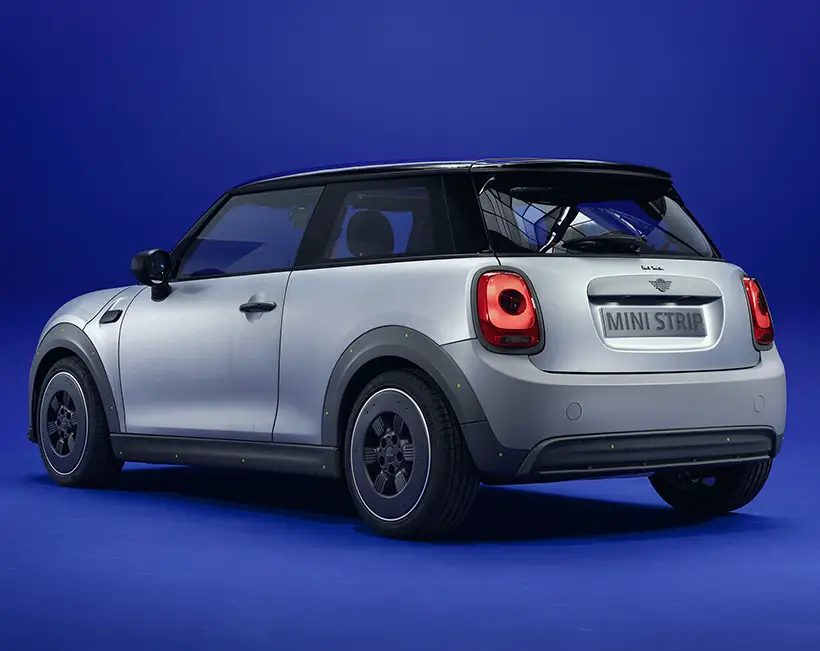 *Some of our stories include affiliate links. If you buy something through one of these links, we may earn an affiliate commission.