Sinot AQUA Yacht is a 112m concept superyacht that represents fluid versatility of water with cutting-edge technology. The design and development of AQUA was inspired by owners' lifestyles. All talented designers of Sinot have come together to offer more than just a design style, they integrate all important aspects of design into a newbuild, or basically answering basic questions such as "why build a yacht in the first place" or "how can we ensure that you will enjoy your investment and enrich your sense of freedom?".
Featuring exterior lines that are inspired by ocean swells, you can almost feel the surge of energy induced by winds and currents where they are boosted by gravitational forces that control ocean's tides. These free-flowing lines highlight the freedom of life on water and blend into environment in complete harmony with nature. AQUA is designed with a five-deck set up, utilizing forward interior space through high sheer line that subtly descends from bow to aft.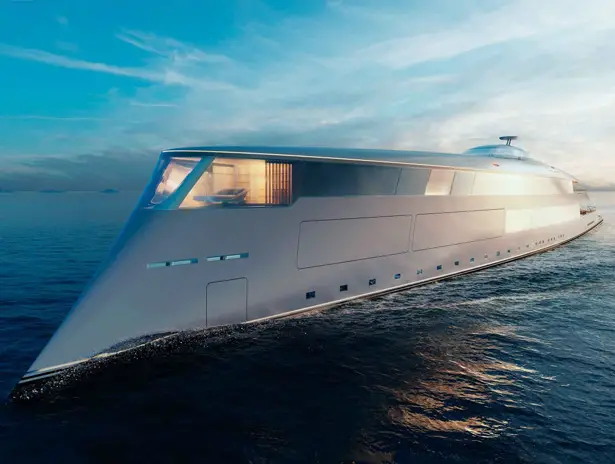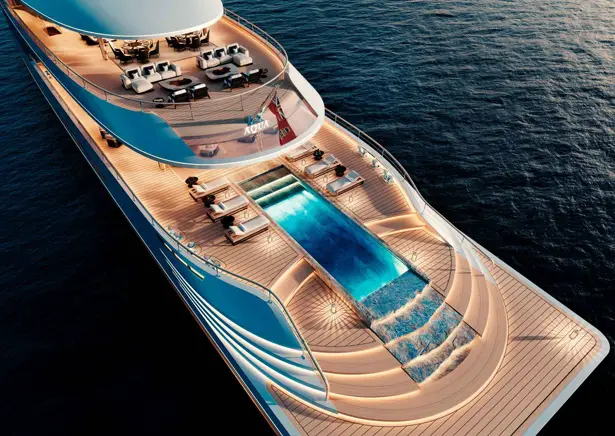 On board, it is clearly that Sinot aims to link this yacht with water, much thought has been devoted to make ocean as accessible and visible as possible. Sinot AQUA Superyacht has been carefully designed to focus on environment sensitive subject: yacht propulsion and the choice of fuel. AQUA Yacht uses a hydrogen-electric system that is capable to cater for all onboard energy needs.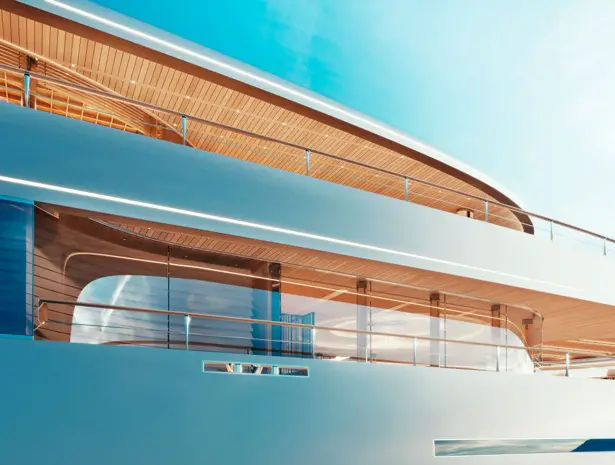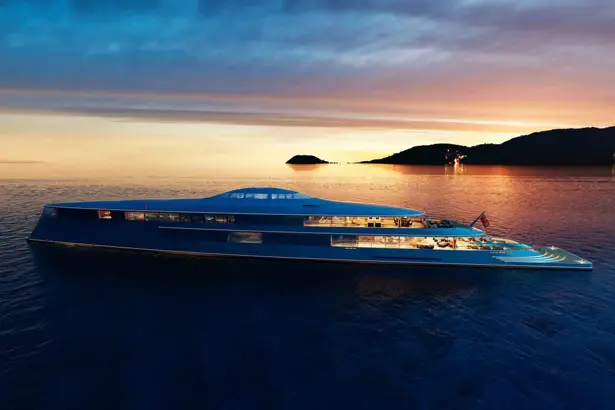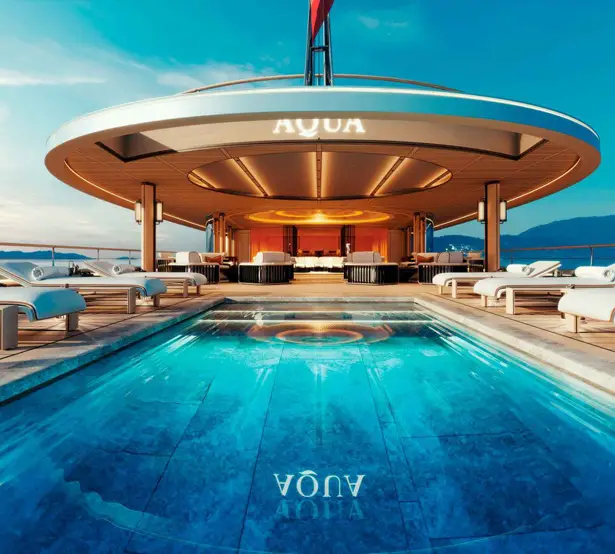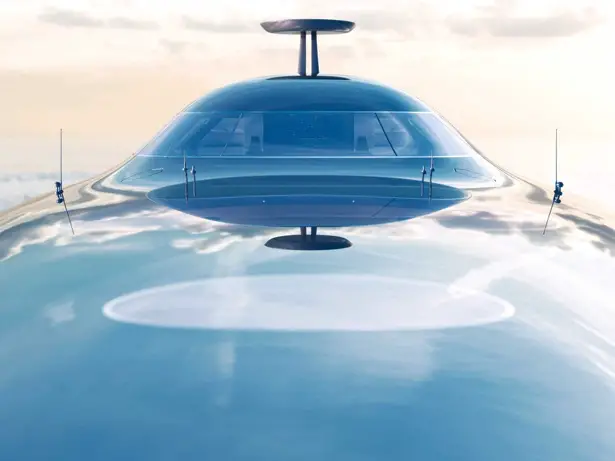 This yacht has indoor health and wellness center that is a water-world of serenity, you can feel the reflective waves of the water complement onboard environment thanks to their soft, vibrating motion. Once you take a step on this area, you would feel a subtle spiritual transition from relaxed openness of the main lounge to the healing atmosphere. There's a sensational circular tunnel that would heighten this experience, this tunnel contains steps leading from main lounge on the beach deck onto "mare tranquillum" in the lower deck.
At Sinot AQUA Yacht's core, there's a spectacular circular staircase, winding down from the top deck to the lower deck. It's so elegant that it looks like floating naturally in place with a cylindrical void.
More images of Sinot Aqua Superyacht: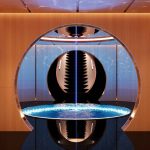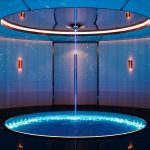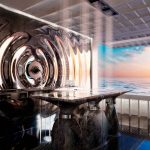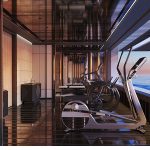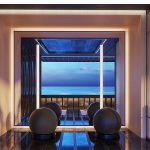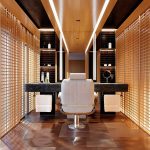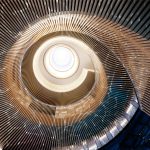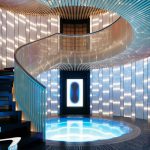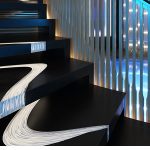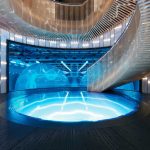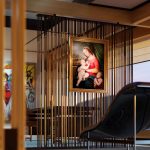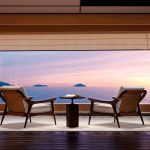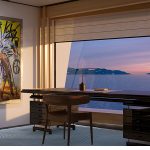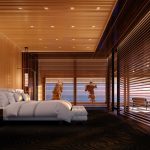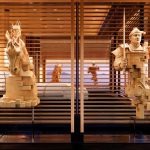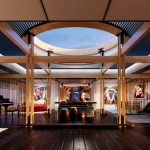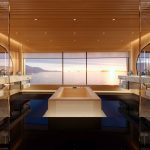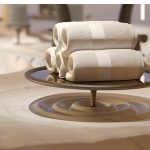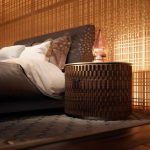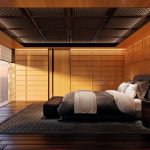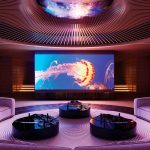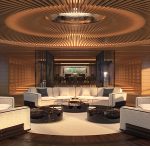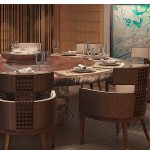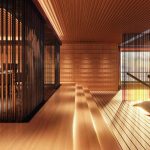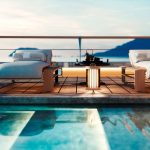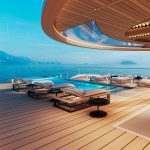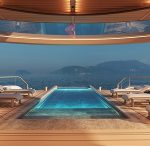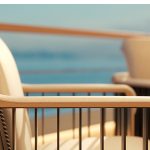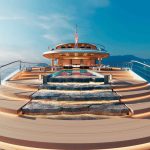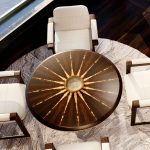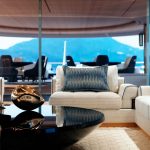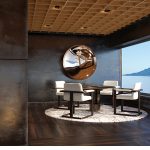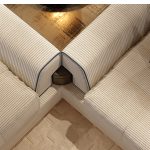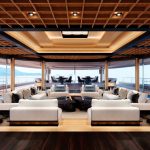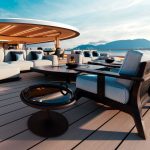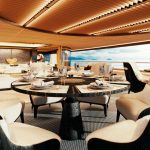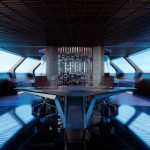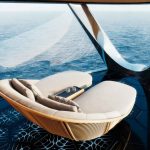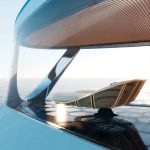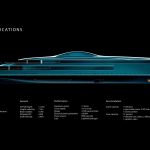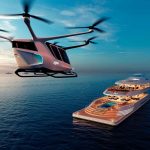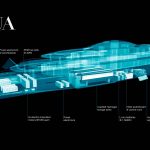 *Some of our stories include affiliate links. If you buy something through one of these links, we may earn an affiliate commission.