The unique shape of GanDan Bench was inspired by silkworm cocoon, it also takes reference to traditional woodwork craftsmanship of Aomori Prefecture, Japan. This bench is made by enlacing golden teak wood veneer, then wrap it in circles and layers to display the beauty of veneer gradation. Due to advancement of the technology industry, most of wooden furniture on the market nowadays are produced in large quantities by industrial machine processing methods. The art of traditional woodworking is slowly being lost.
As a handcrafted bench, GanDan uses veneer as its main method to demonstrate the beauty of silkworm spinning and cocooning. it looks just like any hard, wooden bench, yet it's actually soft and elastic when you sit on it. It doesn't produce any waste or scrap during the production process, it is relatively environmentally friendly.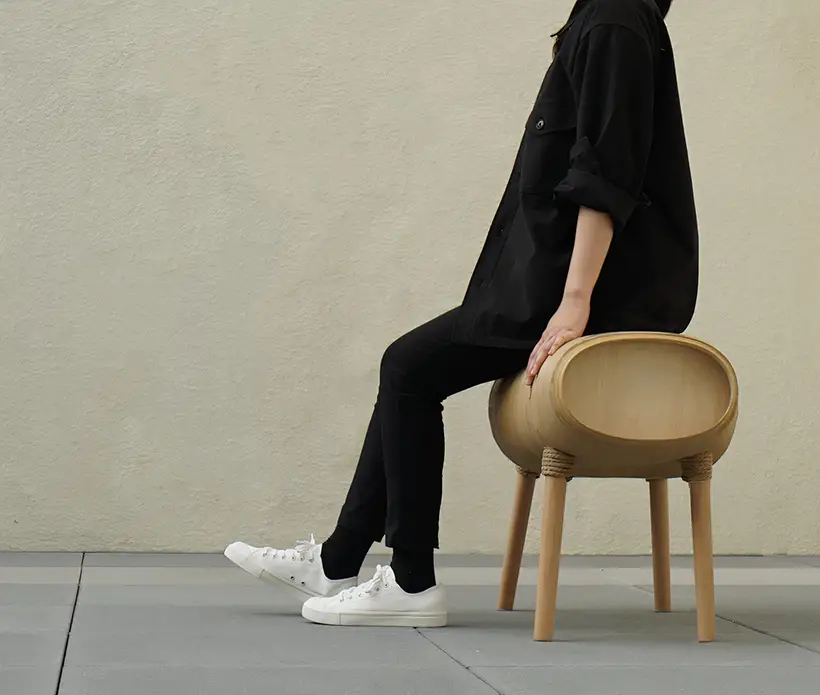 Designed by ChenYu, ShinChi, BoCheng and JieYi, GanDan Bench started to take its shape when they wrapping and enlacing wood veneer in Bunaco method. Instead of using a solid wood, they use foam inside the cocoon sphere. Bunaco is a unique woodworking method which usually works effectively with beechwood where those woods are processed into taped strips of 1cm wide wood. These strips are rolled up into a coil which is later shaped into a container.
The design team found that golden teak veneer material would be suitable to process with Bunaco method. The result is beautiful GanDan handcrafted bench that boasts gradual beauty of wood veneer through continuous winding.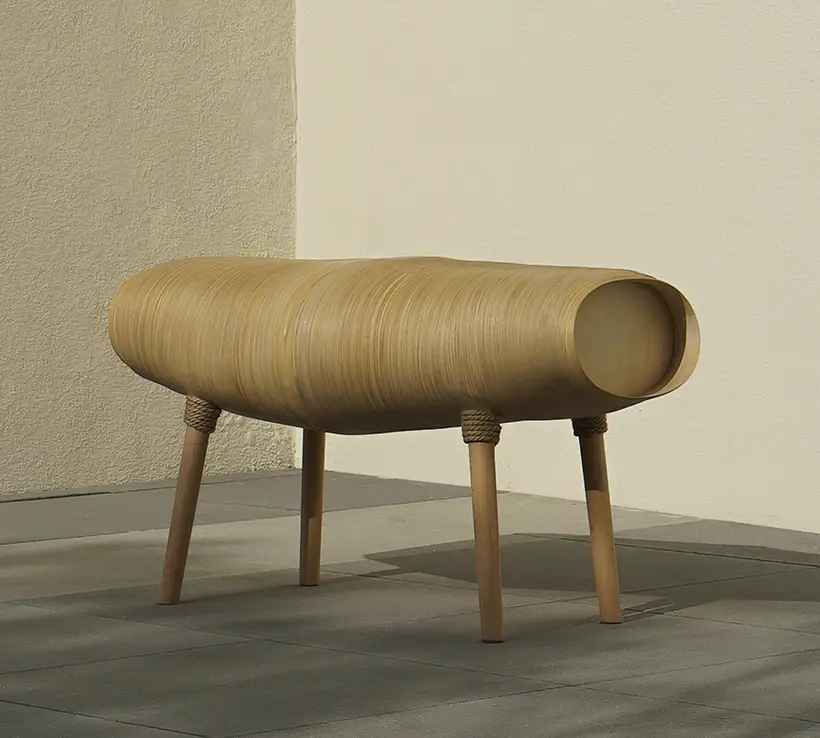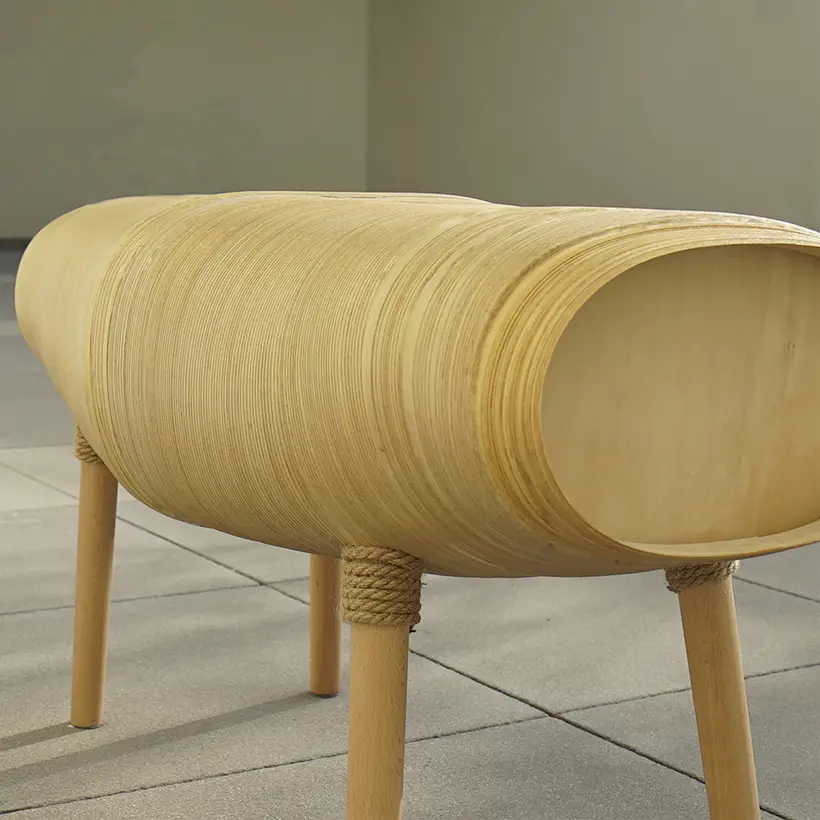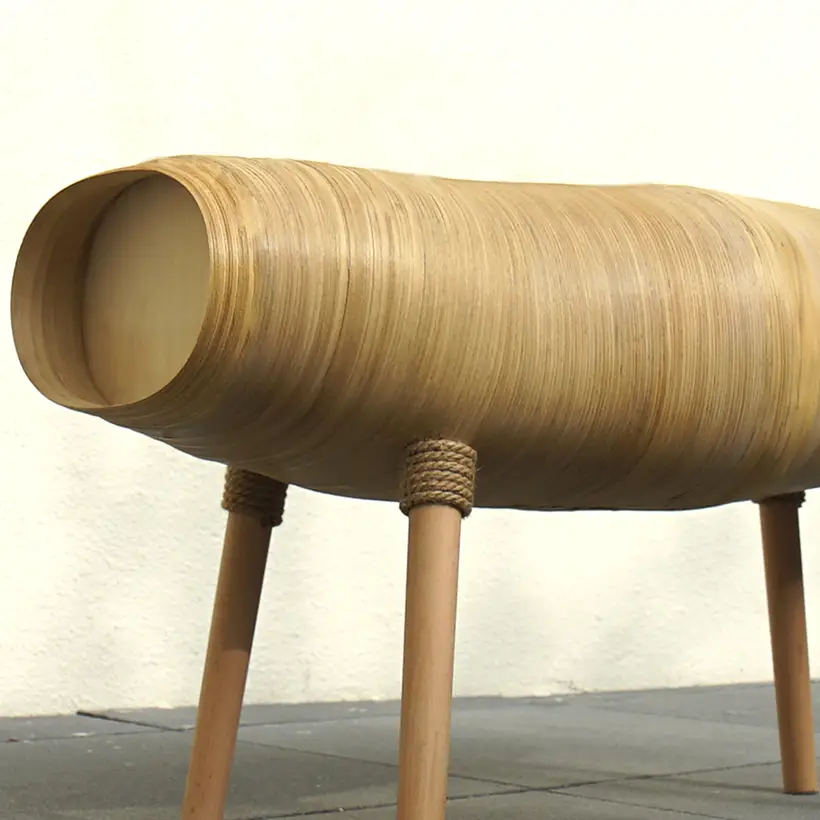 *Some of our stories include affiliate links. If you buy something through one of these links, we may earn an affiliate commission.