Silhouette is the gentleman's pedal to work. It has been designed to offer an elegant, light, user and environmentally friendly transport. The three-wheeler is made from lightweight materials, thus the engine is very small. Being a vehicle that has to carry you all the way to work, in one of the most impressive ways possible, you don't need a drivers license for it. According to Jake Loniak, the man behind the Silhouette, in California this would be a moped. A moped has a speed limit to thirty five miles per hour, it may not be fast so you need to wake up a half our early, but it offers a cheap maintenance. This means a one-time registration fee of five dollars, no special licensing and low insurance rates. The name of this lightweight one-seater comes from the shape of the chassis, which is shaped to fit and support in a relaxed way the body that you own, bringing man and machine into one.
Designer : Jake Loniak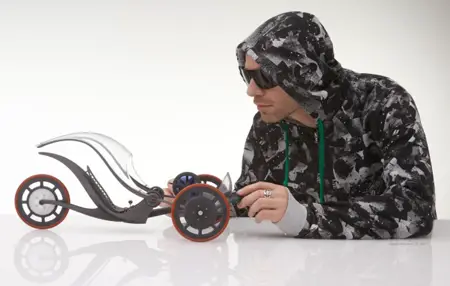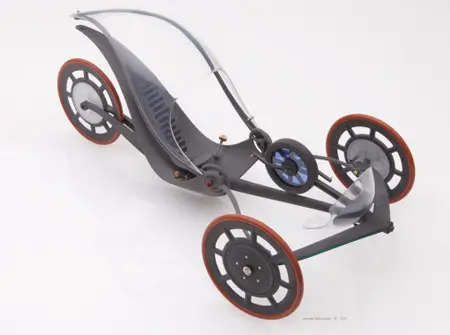 Silhouette delivers low cost through ease of maintenance, efficiency and vehicle classification. The chassis is made from piezoelectric composite, harnessing road vibrations and dampening the rider's compartment. One of the interesting features this concept hides from the public eye, is the suspension which is built from the same composite as the chassis. The suspension harvests energy from the road vibration to produce energy required for lighting. The vehicle uses drive by wire system, thus eliminating the bulky linkages, giving the vehicle a more slim design. Wheel hubs house batteries, brakes and brushless motors, and the three-wheel drive takes a deep breath and dynamically stabilizes. The generous footprint ensures lane ownership as well as delivering a plush ride. Don't think that Jake hasn't thought about installing a windscreen to protect you from the furious bees and flys you hit at 35 mph, he actually mounted a solartouch that provides shade, power and telemetry. Jake has built a one-fifth scale model of the Silhouette using carbon/nylon SLS to demonstrate the composite structure of the real world trike.
I must say, this is an impeccable way to transit from your quiet and charming home to your busy and noisy workplace and i bet my money that this is a dream vehicle for all of you who wanted to drive without a license.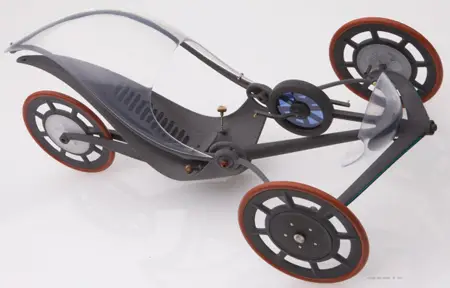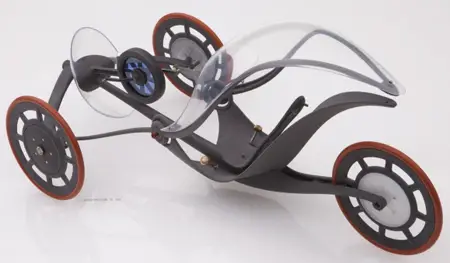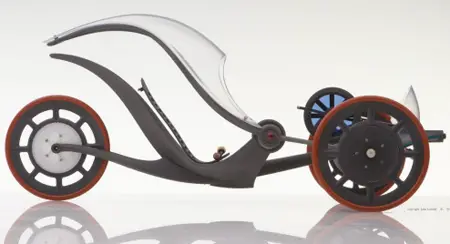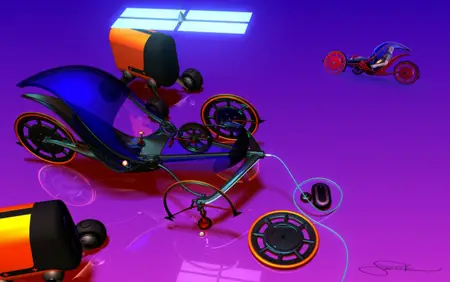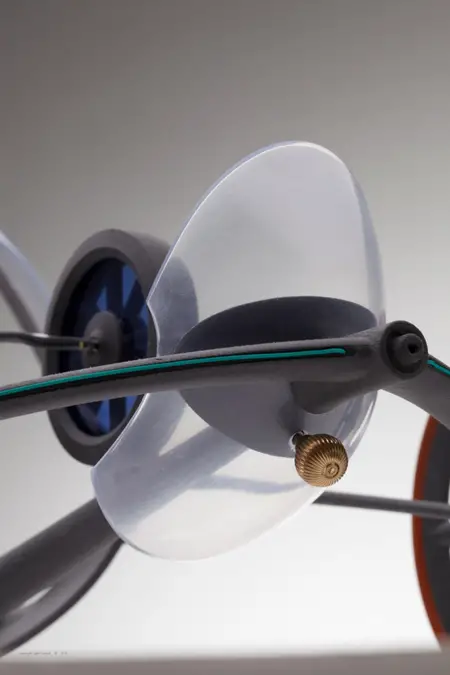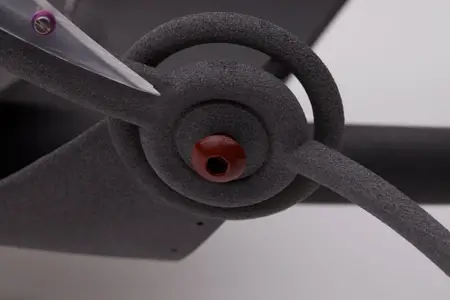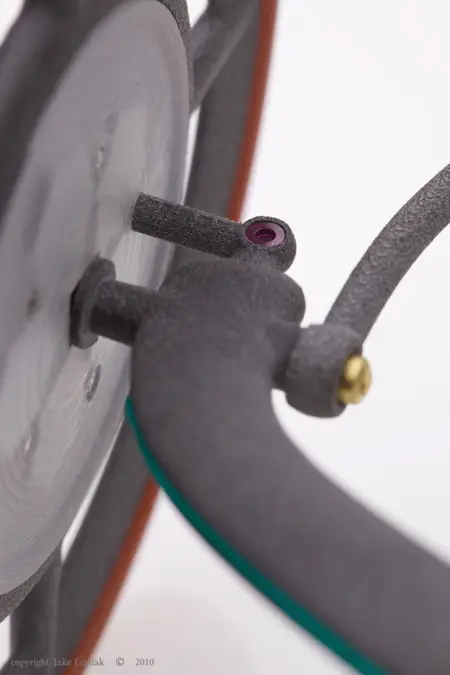 *Some of our stories include affiliate links. If you buy something through one of these links, we may earn an affiliate commission.