ShockStop Seatpost adds extra adjustable suspension to smooth out your ride. This suspension seatpost would dramatically improve your ride. There are times when your bike suspension system is not enough to absorb shocks from rough terrains, installing this seatpost can help. It is suitable for a ride on mountain, road, or gravel, potholes on daily commute shouldn't be a problem.
ShockStop Seatpost helps suspend your body, keeping you safe from rough trails or roads. This unit helps a lot especially when you ride a bike that's designed for speed and efficiency but not comfort. As all cyclists know, riding bike on bumpy roads can lead to fatigue, pain, or even injury.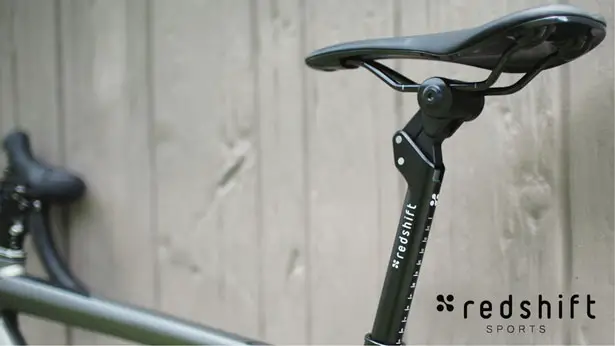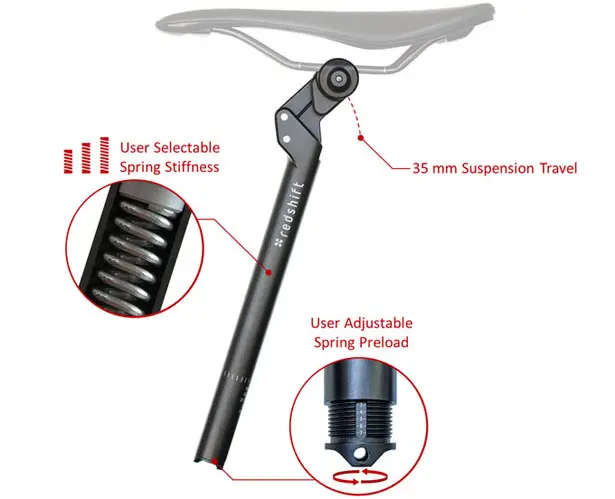 ShockStop Seatpost from Redshift Sports increases comfort while riding a bike, there's an internal spring that applies forces on seatpost's four-bar linkage, thus, suspending the saddle and rider. When you move on uneven terrain, this seatpost can reduce accumulated effects of bumps and vibrations by up to 60%. That four-bar linkage also make sure that the saddle angle remains the same through full travel of the suspension. The suspension mechanism absorbs as much as impact energy while minimizing influence on pedal stroke.
This unit will fit any bike that has a round seatpost of 27.2mm in diameter or greater, however, just in case your bike has a seatpost larger than that, there are inexpensive shims that you can use to make it fit perfectly.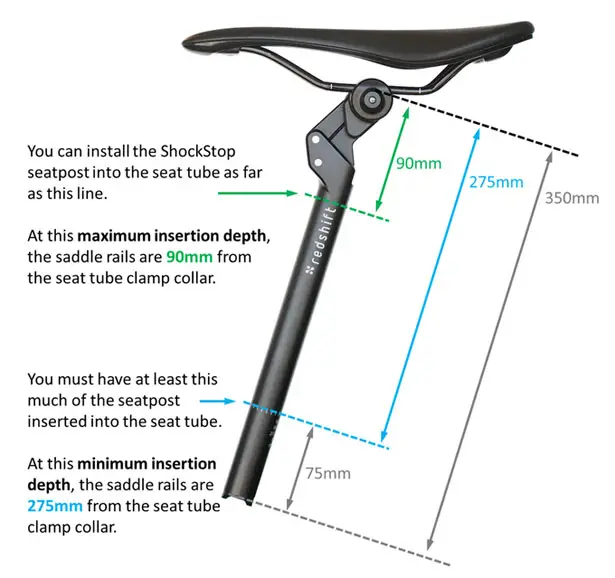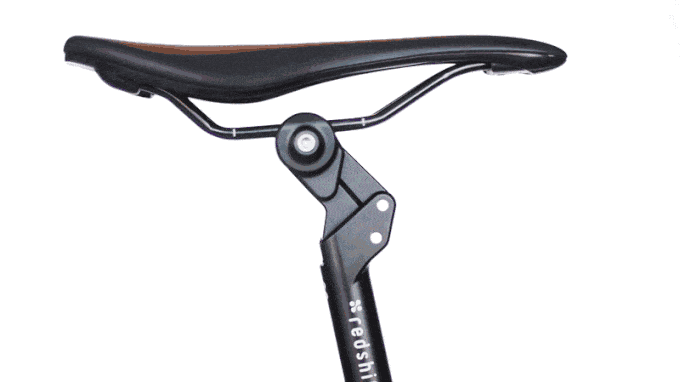 *Some of our stories include affiliate links. If you buy something through one of these links, we may earn an affiliate commission.