Can you see what connects this watch with automobile? Shift Hybrid watch design was based on the automobile. It features elements such as disc brake, speedometer, seat belt, and gear shift. You can also find the materials used in this watch on automobile parts such as aluminum, carbon fiber, stainless steel, rubber, and glass. This watch has been designed with the style of an analog watch yet it is also combined with the functionality of a digital watch. The main analog part is the disc rotor that rotates and shows the seconds. The speedometer hands at the center inform you about the hours and the minutes. The digital panel on this watch is based on the gear information panel. It's been designed to show text and information that needs precision, such as millisecond for the stopwatch, and the degree for compass. This watch design is certainly has very stylish and sporty look.
Designer : Menghsun Wu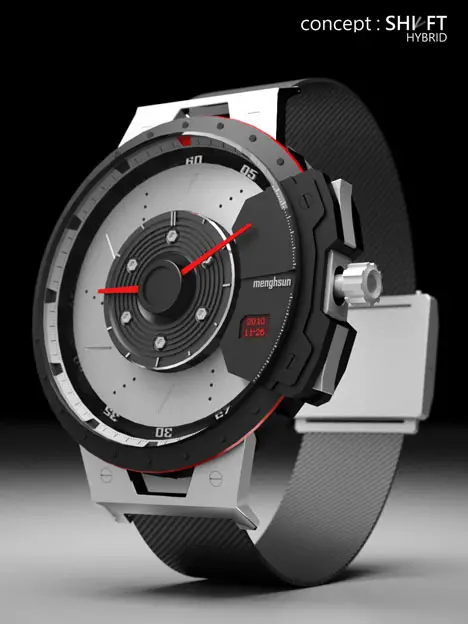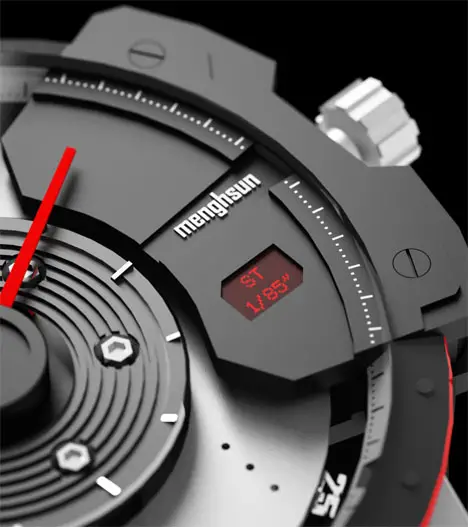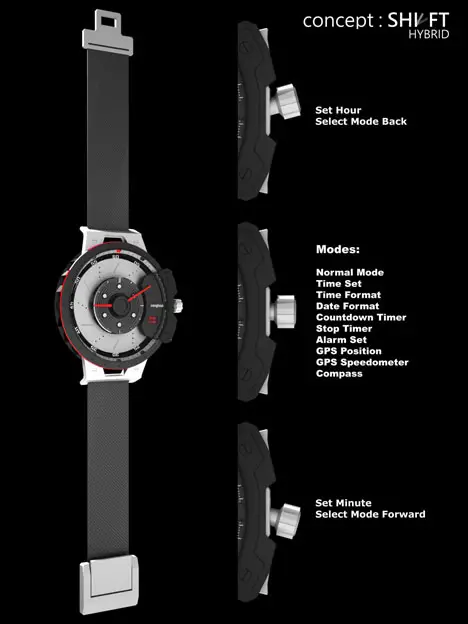 *Some of our stories include affiliate links. If you buy something through one of these links, we may earn an affiliate commission.