Shaddai mega yacht is a luxurious 150-meter concept yacht that represents our desire to see the world from a vantage point of view. It features a high balcony to bring passengers from the sea to the sky, enjoying breath taking view where everything is at their sight and control.
Designed by Gabriele Teruzzi, he says that he expresses all of his creativity through this "out of the box" concept yacht. Starting from a blank sheet, didn't have any image of the final result, until he had found his mojo, a clear idea of the sensation of omnipotence that he wanted to create. This mega yacht wants to take passengers to a point of extreme sense of power, the name Shaddai itself means omnipotent, representing the main concept that the designer had in mind. Just like Tower of Babel, Pyramids in Egypt, or today's skyscrapers, those designs represent the idea where we want to touch the sky.
Designer : Gabriele Teruzzi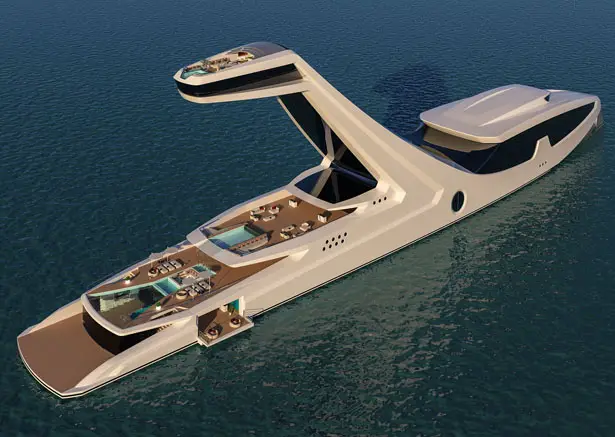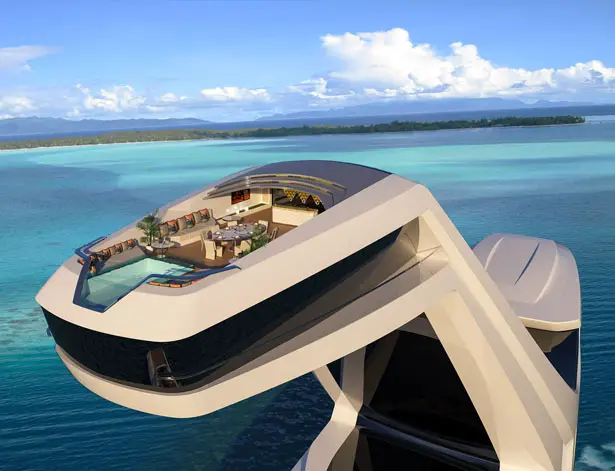 The futuristic shape of Shaddai was inspired by contemporary architectures. The main cabin is located at the perfect place where the owner can watch beautiful sunset, giving a glimpse feeling of a higher power where they will be surrounded by the sea and the sky. The infinity pool also creates a visual effect of no limit, all you can see is water heading into the sky.
The Beach Club and the main aft deck have been designed to make a strong connection, joined by scenographic infinity pool located on the main aft deck. The pool becomes the ceiling of Beach Club, creating an airy and freshness feeling into it.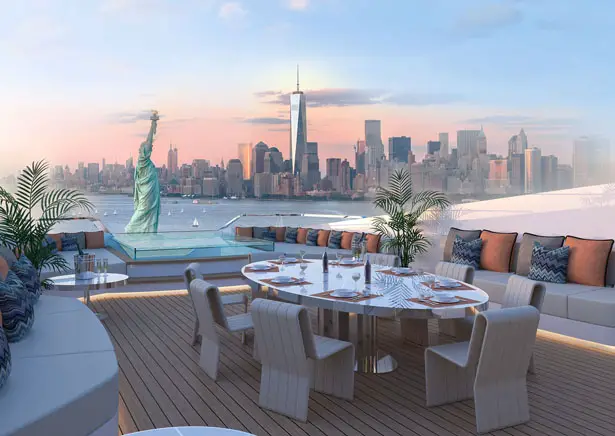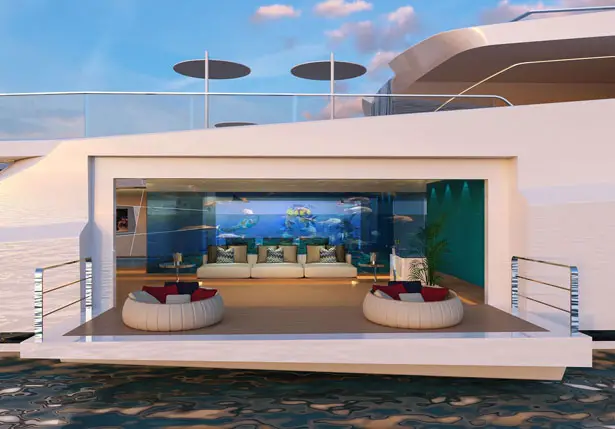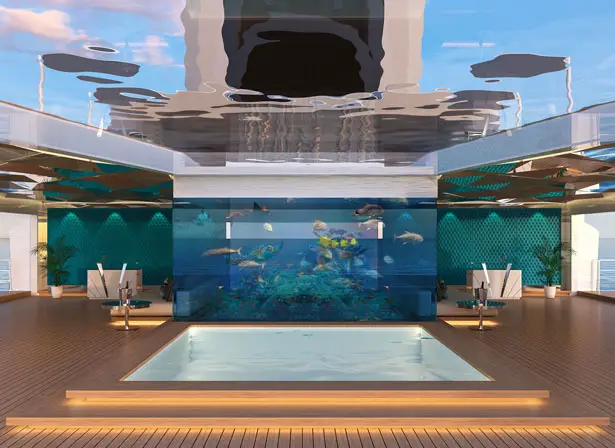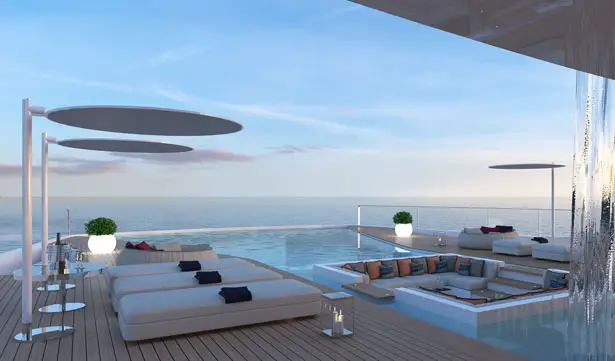 *Some of our stories include affiliate links. If you buy something through one of these links, we may earn an affiliate commission.