SF-01 Street Fighter Sports Car Platform is the winner of Local Motors Sports Car design platform challenge, it stands out among more than 200 submitted cool concepts. SF-01's goal is to become the ultimate yet affordable high performance track platform with its strong, lightweight tubular frame which is suitable for daily commuting vehicle or racing. The structure offers innovative inboard suspension that has the ability to accommodate various different engines such as Inline 4's, Inline 6's, V8's and many more within a mid engine front orientation layout.
This conceptual platform combines lightweight performance and practical needs required to use a vehicle as an enjoyable commuter. It boasts longest wheel base configuration to give more room to the engine bay, thus, giving wider variety of engine options while keeping a mid-engine layout. The lower frontal cross section allows for better aerodynamic stability, at the same time, giving SF-01 more rear engine stand.
Designer : Greg Thompson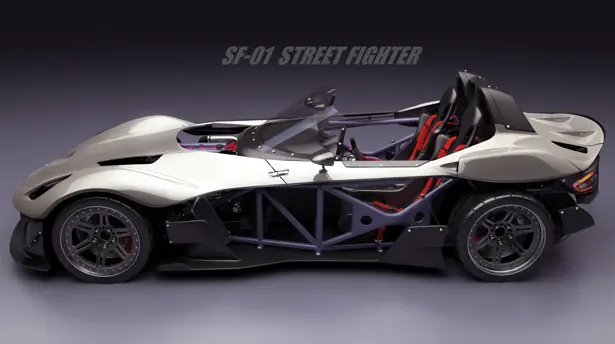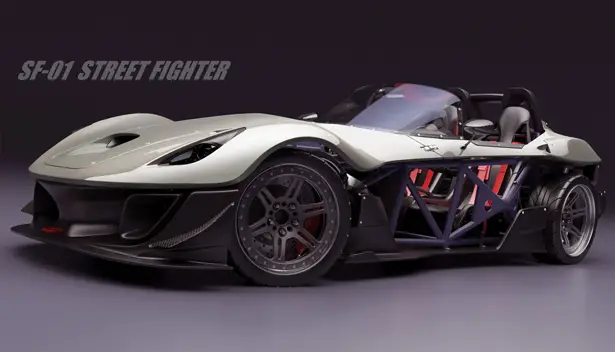 The hood panel is housed by removable front clam shell, user can choose to swap out or customize the cover to fit whatever engine used. Each component on SF-01 Street Fighter concept car has been designed to be easily manufactured, each panel can be produced using a single piece open-face mold. This awesome car platform has been designed to be ready for the road but built for the track.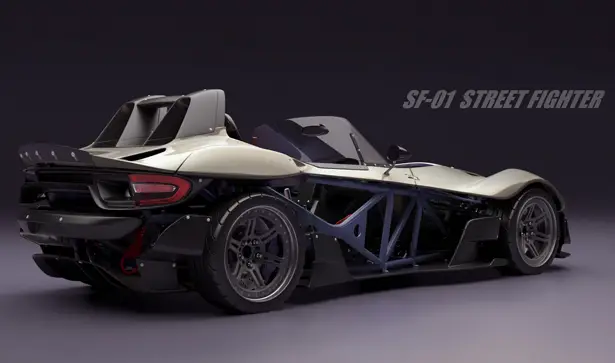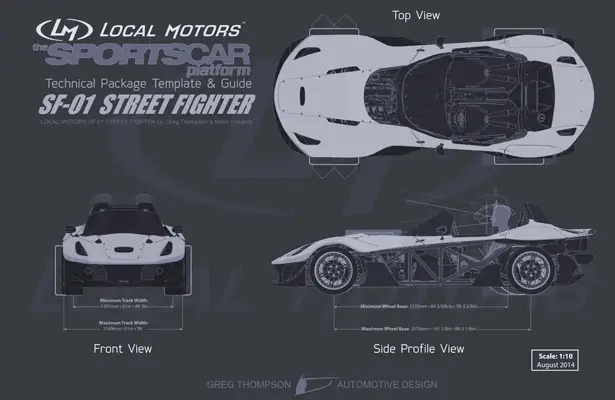 Click above image for bigger view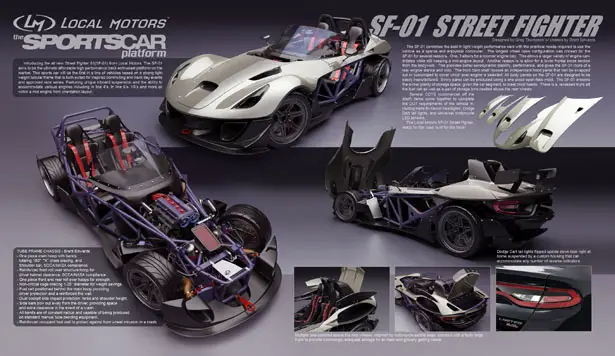 Click above image for bigger view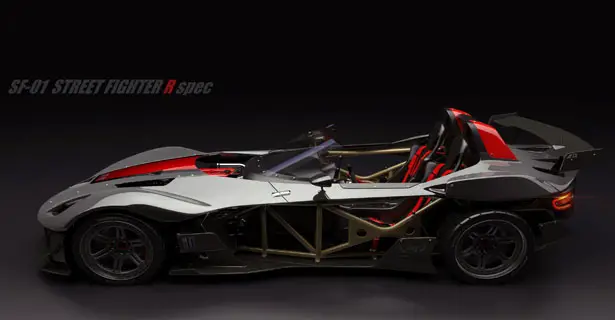 *Some of our stories include affiliate links. If you buy something through one of these links, we may earn an affiliate commission.