A design submission by Matus Prochaczka got our attention, it's a concept semi-closed canopy for a racing car to protect the driver from any debris or flying parts.
I am concept artist and designer from Slovakia. I did concept study about semi closed canopy for IndyCar formula series (future concept for year aprox.2035). But according to topic of safety its also possible to adapt it to F1.

I came up with semi closed solution – front fixed polycarbonate shield. 90% of hits by debris or flying parts are directing from front. That's why maybe it's enough to cover just front area and make the ending edge more stiff, so the driver gets his metal profile protection bow around head, even in case of flip and crashing fence. My fluent up rising polycarbonate glass cover should not catapult any of debris to the audience – all just slide off fluently.

Covering metal profile could be in view area perforated to improve the visibility. Really final shape and proportion between open area and start of closed area is up on some later tests, but we can still say that driver can escape on his own trough open area above him and we can say there is still open cockpit as DNA of formula motorsport.
Designer : Matus Prochaczka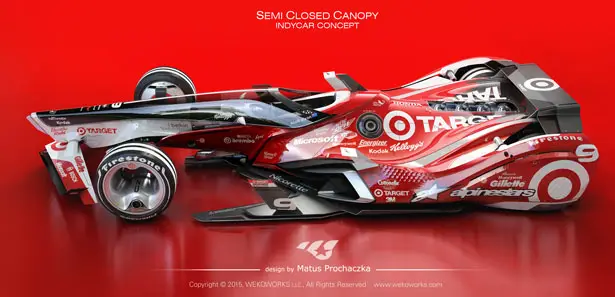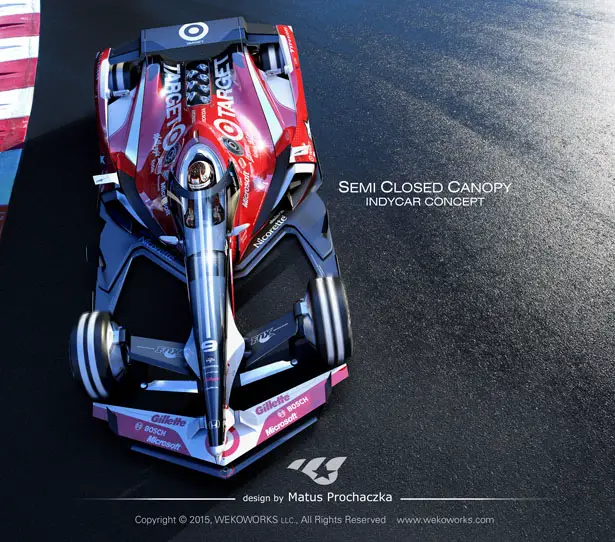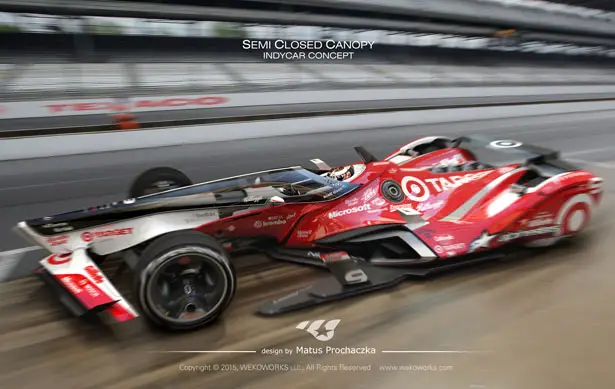 *Some of our stories include affiliate links. If you buy something through one of these links, we may earn an affiliate commission.