SeeSea AR Swimming Goggles is a unique concept of swimming goggles designed specially for children to allow them to explore myriad forms of life. They would be fascinated with sea cucumbers, starfish, or spectacular reefs. It's an AR technology that creates immersive experience when swimming. You can read this project's explanation below.
Remember the curious feeling about undersea world in your childhood? When we first hear from our parents about the tale of mermaid and Twenty Thousand Leagues Under the Sea, we have been attracted by the mysterious and wonderful undersea world and its beautiful creatures. This world has opened our mind of fantasy, it's not only widened the limit of our imagination, but also taught us to keep reverence of nature and the unknown world. The AR&MR technology is gradually becoming reality to our daily lives, it changes the way we look at and interact with the environment.
A dive into the ocean has always become a multisensory journey from the shore to the darkest depths of the unknown world. With the rise and popularity of AR&MR technology, Moonback Innovation company wants to explore an innovative way to interact with our familiar environment: the swimming pool. SEESEA is an AR-enabled swimming goggles, this technology empowers children to transform their daily swimming experience into a wonderful journey. With SEESEA, children will have exciting opportunity to explore the myriad forms of life that call the sea home, from a touch pool filled with sea cucumbers and starfish, to the spectacular reefs. It doesn't just change the experience of swimming through creating an immersive and live experience, but it also makes swimming cool and fun for children, helps them to enjoy outdoor activities even more.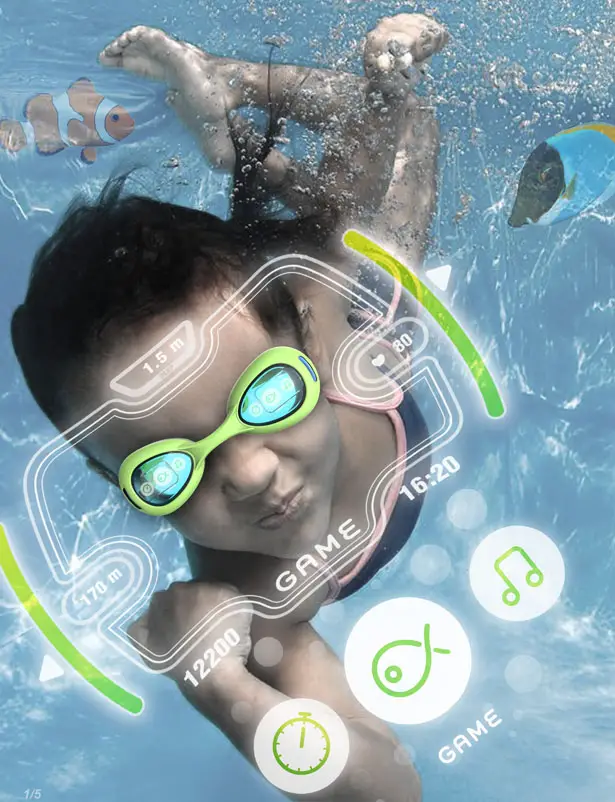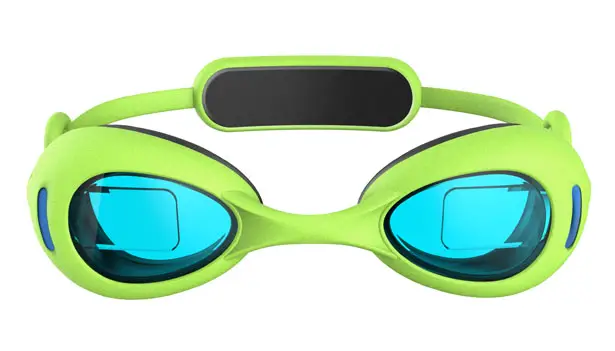 SEESEA by Moonback Innovation is designed with integrated a head-mounted display inside the swimming goggles. It displays the GUI mixed with reality, creating a programmed immersive underwater experience. The app has several modes such as the game mode where children can play inside game such as exploring undersea world or discover pirate ship with other kids through wireless connection, compete with each other. The game content can be upgraded. The challenge mode is designed for training and speed challenge, swimming with real-timing display or exciting competition with fishes. Music mode is where user can listen to their uploaded music through a pair of bone conduction earphones, erasing the boring of swimming. Multiple motion and heart-rate sensors and GPS module is also installed. It can calculate the speed and distance, identify dangerous situation through heart-rate sensor and make SOS alert through high-frequency sound. This is an interesting product that encourages children to enjoy water sports and makes swimming a cool thing. It leads the children to enjoy more healthier activities.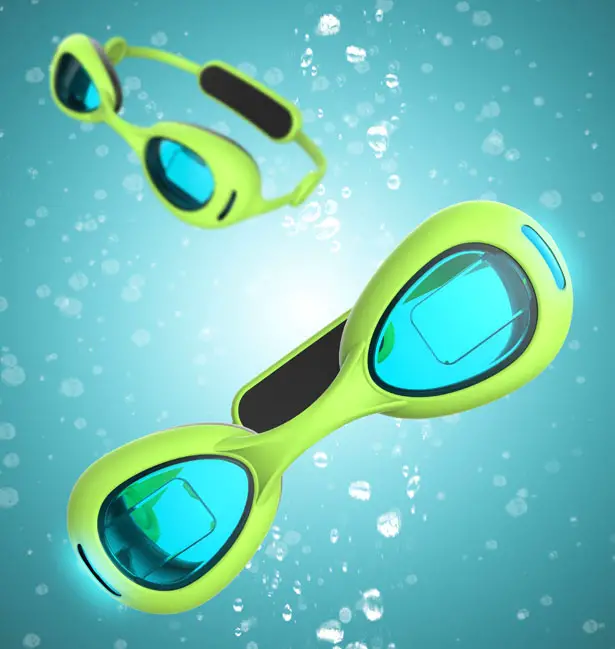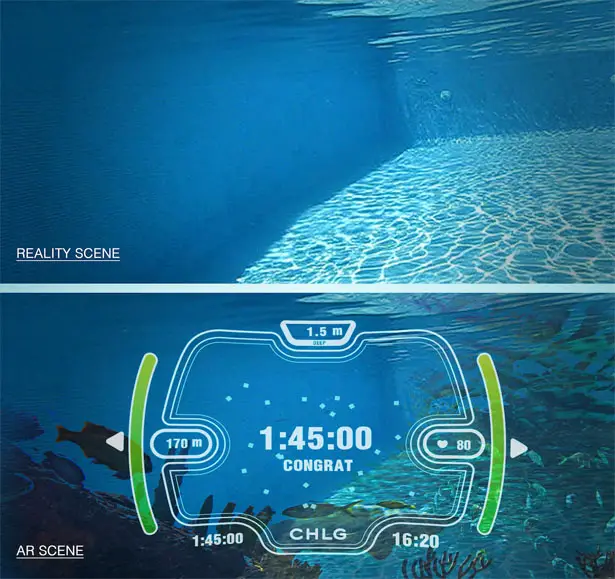 *Some of our stories include affiliate links. If you buy something through one of these links, we may earn an affiliate commission.