SEAN is a shared e-scooter concept that wants to provide a green way to travel. This project wants to create a great travel ecosystem by reducing emissions from cars and reducing congestion on roads. By identifying problems in traditional shared vehicle such as parking chaos and misplacing vehicles, they occupy a large amount of public space and at the same time affect city appearance. This project aims to create a solution with increased pressure to go green, it offers a way for us to travel without harming our environment further.
There will be multiple stations in the city where we can rent e-Scooter as personal vehicle or as a last-mile transport. User can just unlock one simply by scanning the QR code using a smartphone.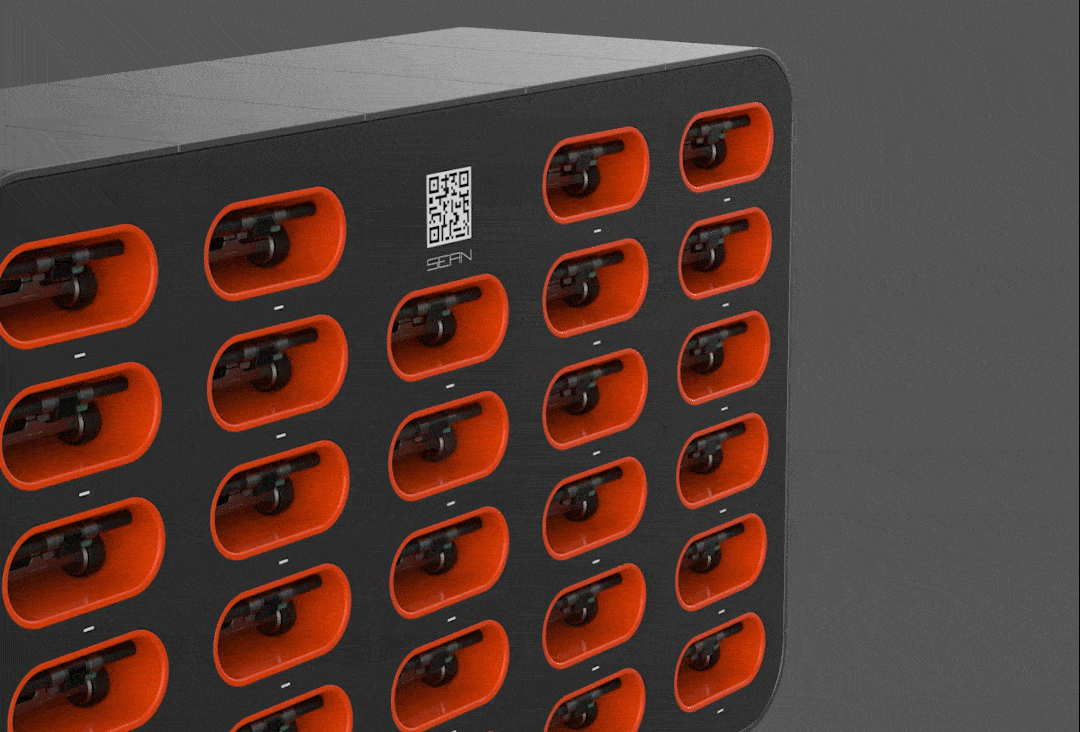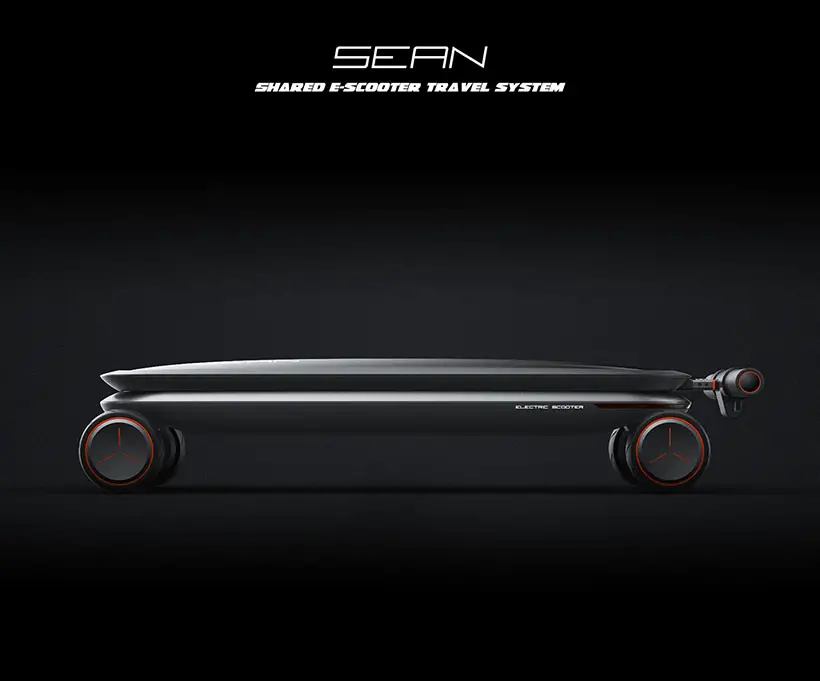 SEAN shared e-scooter concept offers user-friendly interface, where everyone with a smartphone can easily rent one for traveling around the city. The compact size and folding mechanism make it possible for these e-scooters to be kept inside a smart cabinet. It would greatly save public space, every user is required to return the e-scooter back into the shelf for wireless electromagnetic induction charging. In this way, this e-scooter would be ready for the next user. Designed by Sun Jin, the wireless charging mechanism reduces the fault rate of plug-in charging in traditional equipment.
The system is flexible enough to be placed in different population of different places such as schools, shopping malls, subway stations, and many more. This vehicle can meet the needs of users in different scenarios.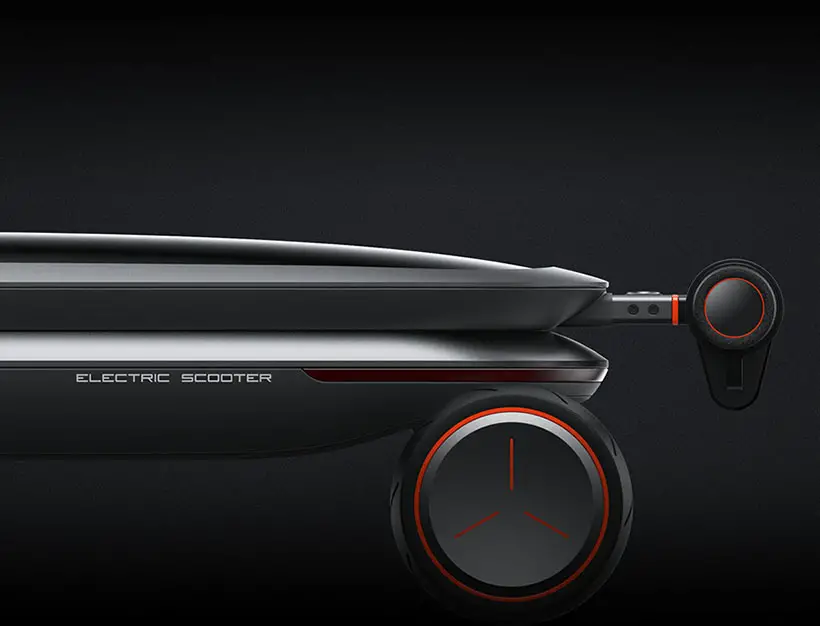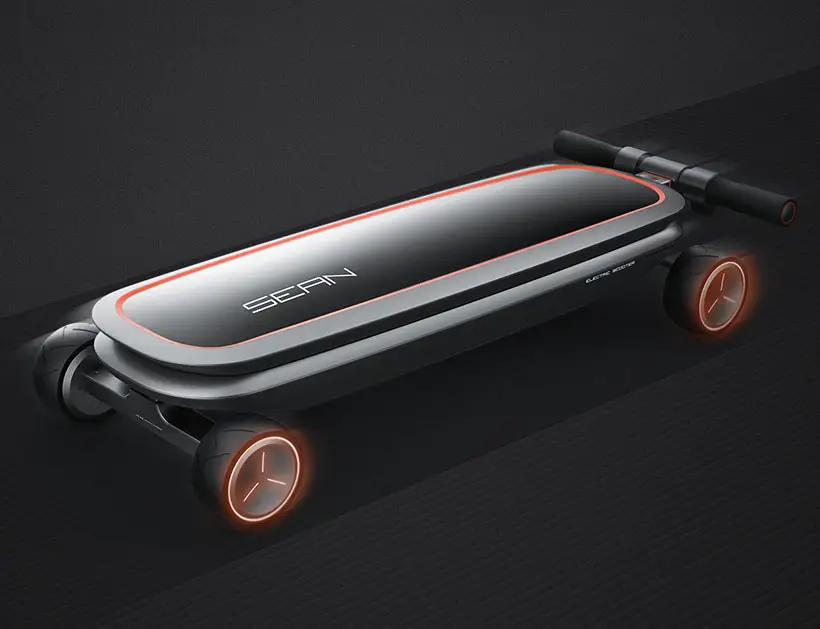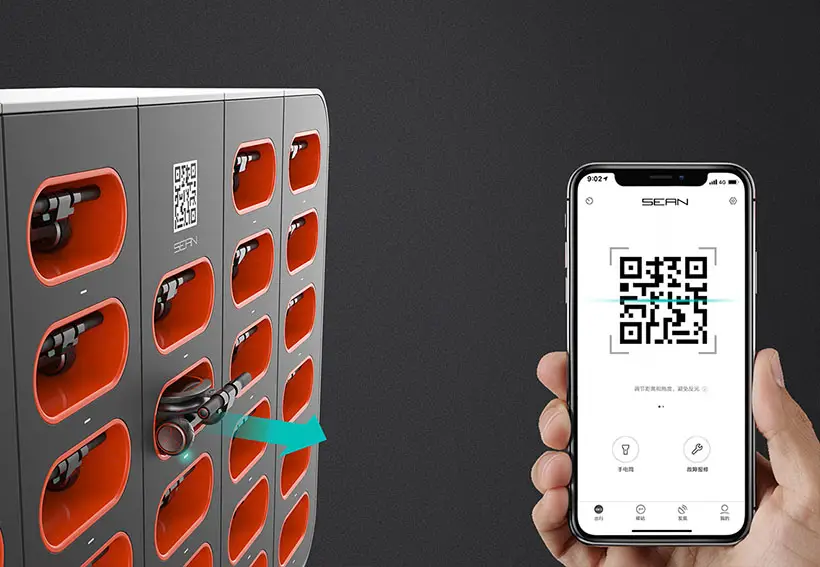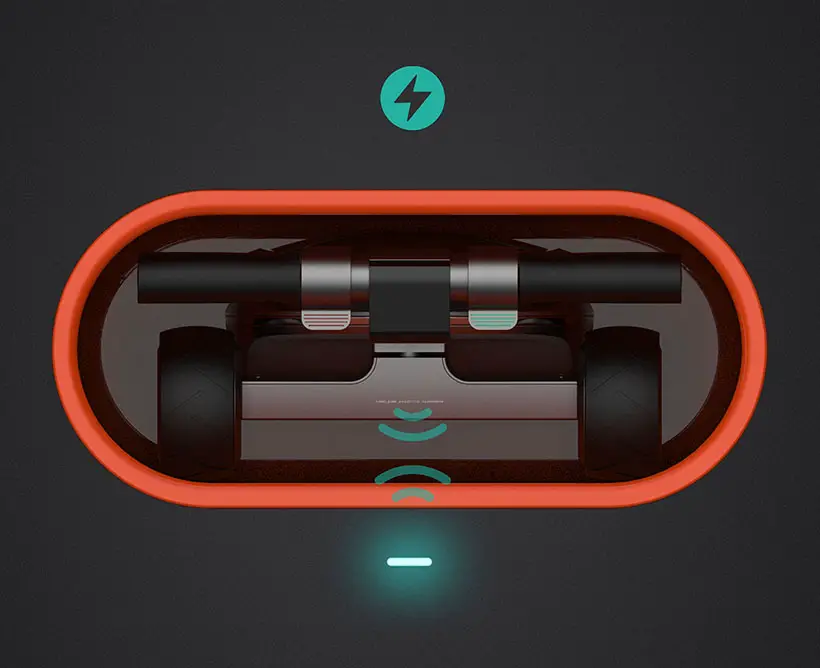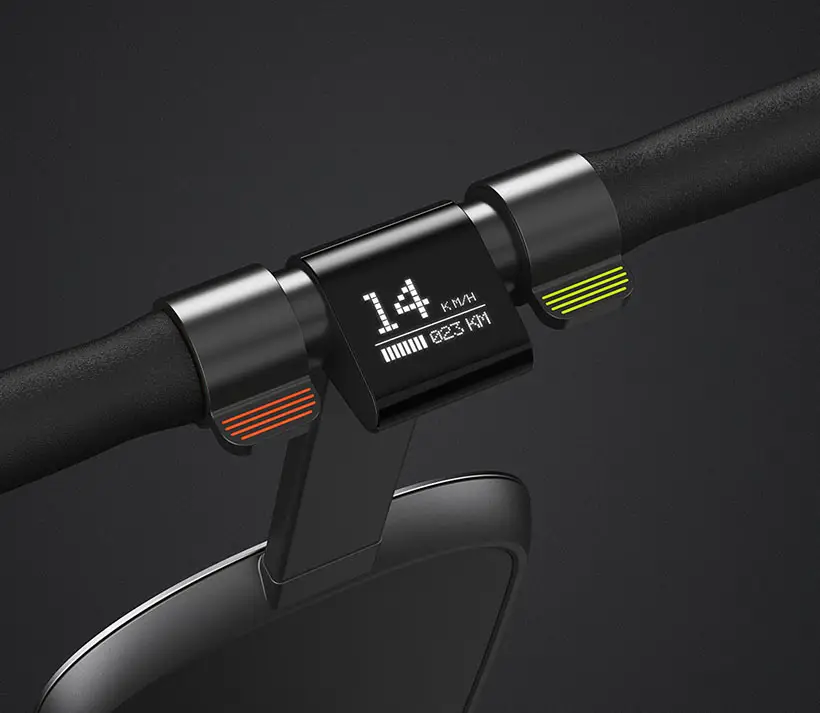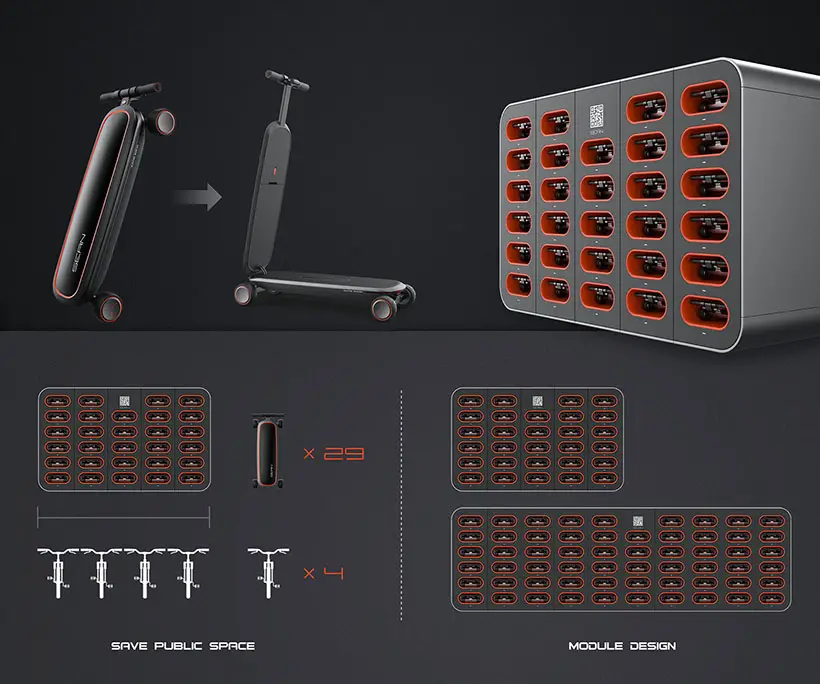 *Some of our stories include affiliate links. If you buy something through one of these links, we may earn an affiliate commission.