Whether you're on land or water, either way, you'll be having a great time with Sealander amphibious camping trailer. The next trip you'll have can be as individual and as flexible as you like. This transportation unit is integrated with waterproof chassis to allow you to ride it into the water without the need of a boat slip or trailer system. The width of the lower shell provides stability and a secure position on water, even on shallow water. You'll be able to use Sealander almost anywhere because its low-emission electric motor permits license free access to most inland water.
From : Sealander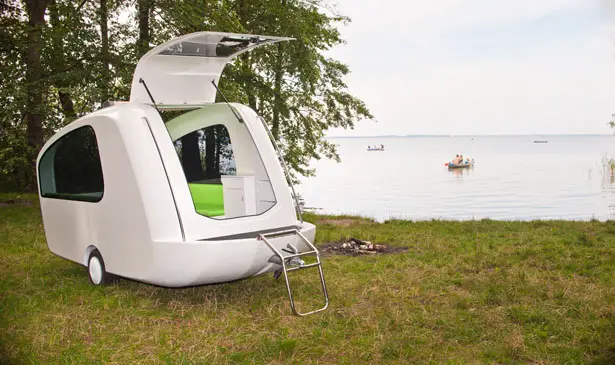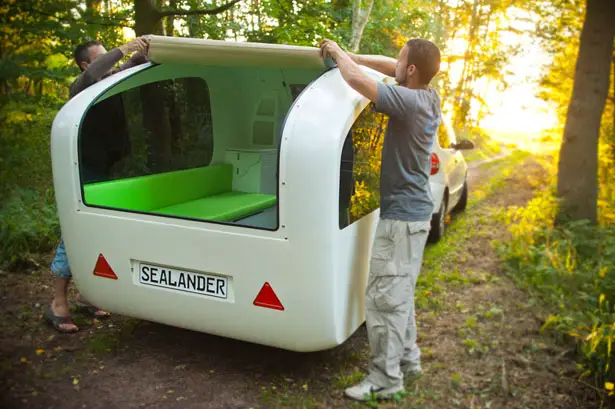 For the interior living area, there's a rechargeable battery that supplies the electricity which can be easily recharged from the towing vehicle during your journey on land. Due to its lightweight body, it is possible to pull this vehicle out by hand, depending on the nature of the landing area. Another way would be simply by using the
towing vehicle
, no need a boat slip or trailer system.
This vehicle is equipped with a cooking and washing-up unit as well as cooler and heater. There are two benches and a table that can be transformed into a spacious sleeping area. The toilet is available in the form of a "Porta-Potti", however the furnishing details will be improved during the manufacturing process. The images of Sealander Amphibious Camping Trailer that you see here are still prototypes, Sealander will be available from the beginning of 2012.
Facts and figures
Overall length 389 cm
Length without shaft 356 cm
Width 160 cm
Height 185 cm
Weight 380 kg
Sleeping area 156 x 200 cm
The photos and video show two prototypes. The Sealander Amphibious Camping Trailer will be available as from the beginning of 2012.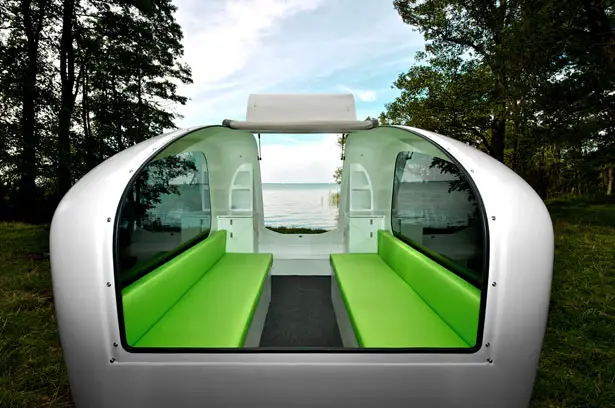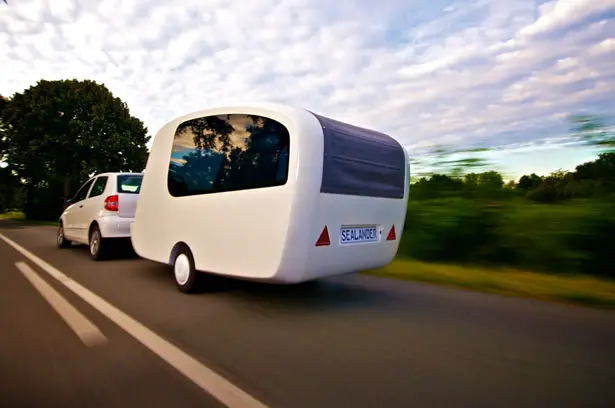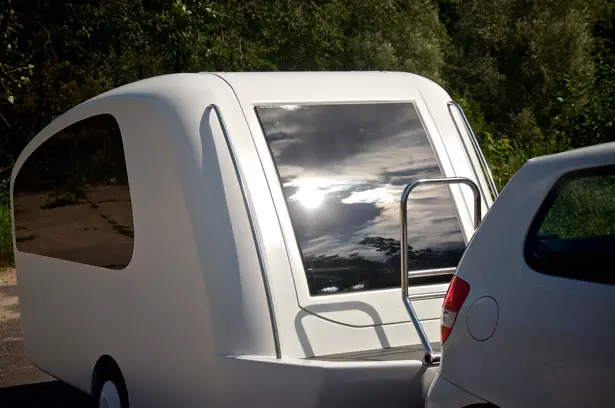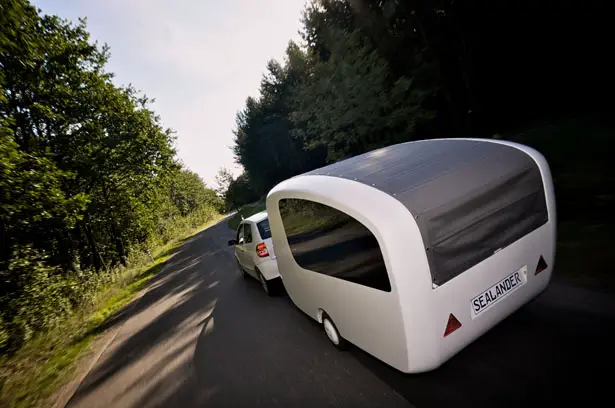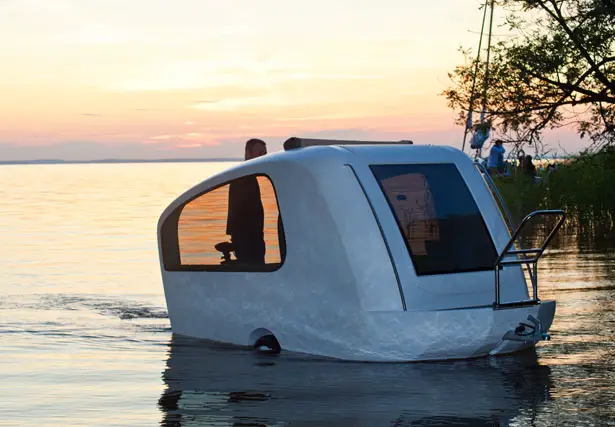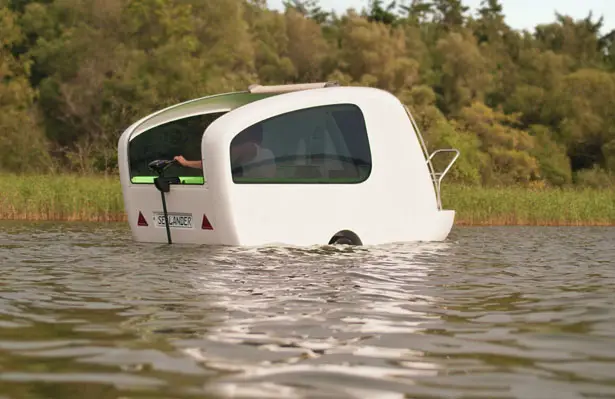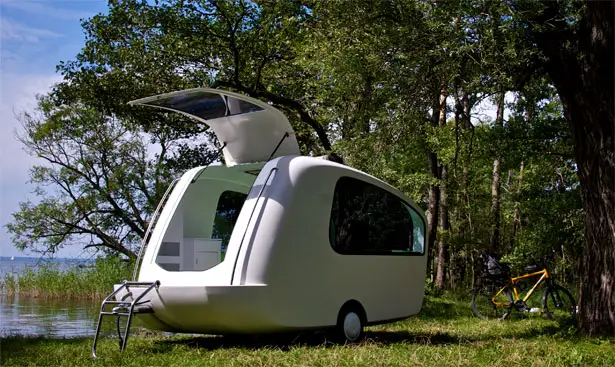 *Some of our stories include affiliate links. If you buy something through one of these links, we may earn an affiliate commission.