Core2sia is the name of this unique futuristic concept imagined by Hossein Ghahramani. The word "Core2sia" refers to the Italian word "cortesia" which translated means politeness, courteousness, courtliness. The number 2 inserted in the name reminds us that we are talking about a vehicle that has the ability to split in two,  telling us that is something with 2 cores. Inspired by sea creatures and Zaha Hadid's architecture lines, Hossein, developed his main idea of the concept. The main idea was to design a family car which consists of two vehicles in the same time inside a cover. The cover can be used as a cabin for camping when the cars are separated. The supple long shape of the two mini cars allows them to move easily in heavy traffic just as a motorcycle would find its way between other cars stuck in traffic. This interesting concept comes with more new features, one of these is the drive train.
Designer: Hossein Ghahramani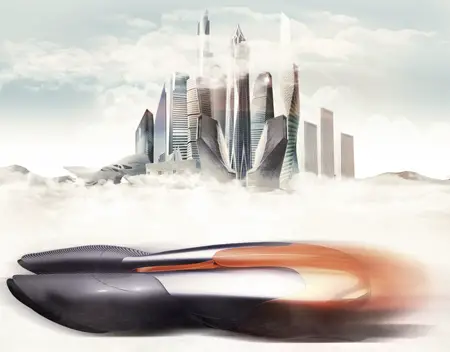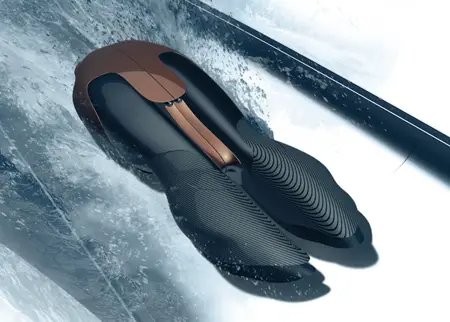 The familiar spinning wheels have been replaced with thousands of small wheels underneath the vehicle. This new wheel system makes the ride smoother than ever, no more tremors when hitting the wholes in the pavement, it feels like the car is flying. Inside the Core2sia the driver doesn't feel a thing as he speeds through the heavy traffic. By opening the door, the seats turn up to provide a better entrance in the car. After the doors have been closed, two handles stuck to the doors align in front of the driver. The passengers lay down on the seats instead of sitting upright, this enables them to experience the real feel of sliding like a luge. Inside, the driver can interact with the on-board computer and tell it the destination, thus the car will drive itself. But for those of you who don't want their lives to be driven by computers, the two handles that appear in front of the driver are not for decorations nor for the driver to hold on tight, these handles are used for the driver to operate and drive the car.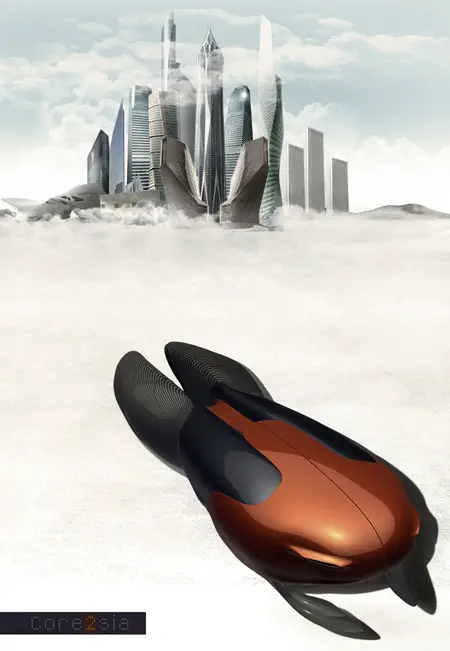 Hossein Ghahramani took the best from sea creatures and stunning architecture to come up with such an impressive car concept. The creativity and need of designing something new drove the designer to invent a new wheel system that allows the car to ride smoothly on any tarmac, either smooth or filled with wholes and to provide the user with a stunning feature, the fact that the car has the ability to split itself into 2 mini cars that can choose different destinations.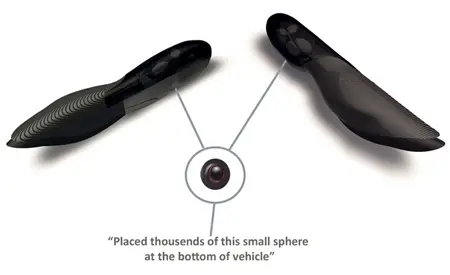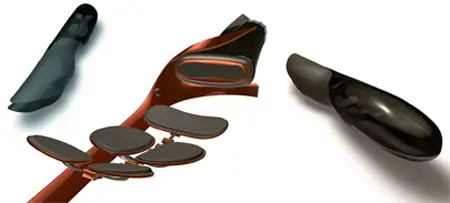 *Some of our stories include affiliate links. If you buy something through one of these links, we may earn an affiliate commission.