Contemporary kitchen designs by Cancio surely will take kitchen furniture to the next level. How many times has it happened that we miss the breakfast just because we need that early start? The Spanish designer range includes Radia, Duo and Wall which has been designed so that it can just be kept inside the kitchen. The adjustable furniture can accommodate up to three people so that you can have a nice chat with your family while cooking dinner. So if you are alone for tea or having dinner, just adjust the furniture as per your needs and see how you can just control space with this new kitchen design.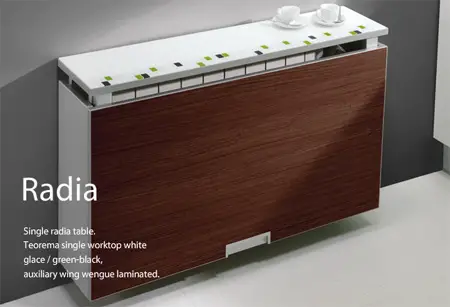 Radia has a unique opening system with it that can be easily enlarged or retracted when needed. For only a cup of tea, the smaller is the better one, but if you need more space than you must open the bigger part.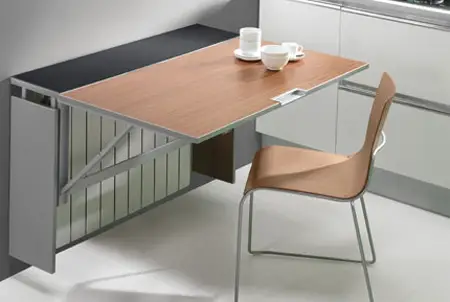 The Duo is the sleek one with just 38cm in width. It has a drawer inside that can hold many tiny articles lying here and there. Like radia, this can also accommodate three at once if extended.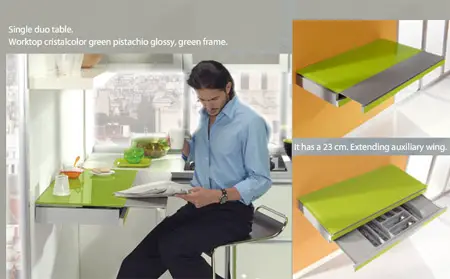 The Wall is equipped with excellent rotation system that can be operated with a single hand. This is also available with colored glasses. But this is not the end. Very soon there are lot more to be displayed from the same Cancio collection.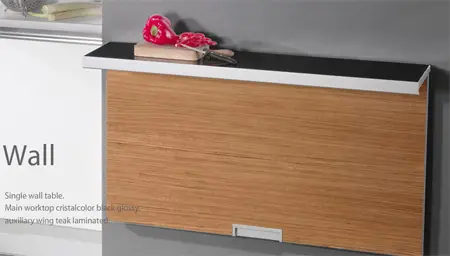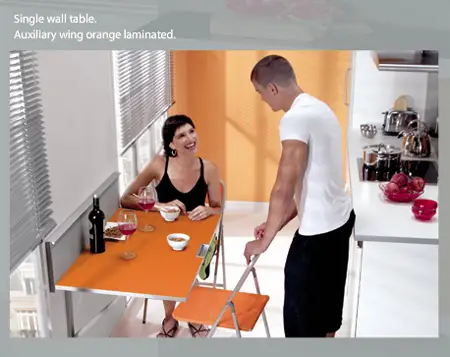 Designer : Cancio via HomeTone
*Some of our stories include affiliate links. If you buy something through one of these links, we may earn an affiliate commission.