The Saucer is a modular self-driven vehicle that features a single size bed arrangement, allowing the driver to sleep in peace while the vehicle takes him or her to the destination. This innovative idea is specially targeted for those who have to drive a long way home from their night shift work place. The soundproof interior of this vehicle is equipped with various programming consoles for self-driving the vehicle. Moreover, if you don't want to sleep when you are commuting, there is enough space to lay back and relax or perhaps reading a newspaper or a magazine, or just enjoying some entertainment. The rear end of Saucer has a medium-size baggage compartment where you can store your required stuffs like suitcase, briefcase, etc.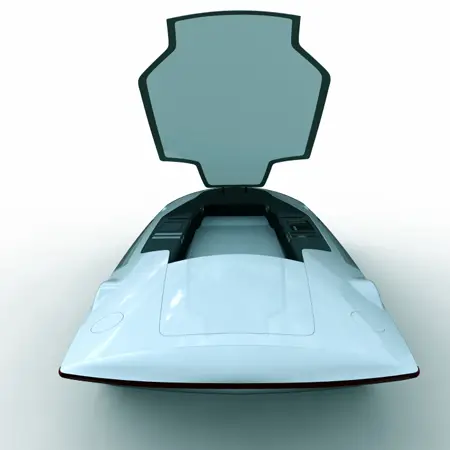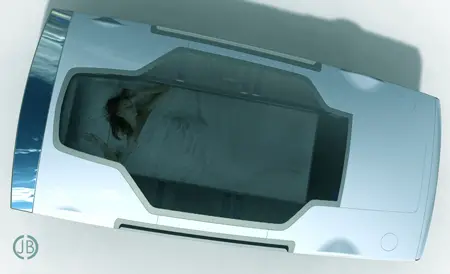 Text from John :
Imagine sleeping while you drive. This notion may sound insane, but it is very possible with the Saucer. The world today is growing at a very fast pace and will continue to do so, meaning that people will not have enough time for anything and sadly that includes our precious sleep-time. Just to mention a few, perhaps you often have late nights from work and are too tired to drive or you need to get to an appointment, which is hundreds of miles away, early as possible the next morning or maybe you were invited to a party, but too drunk to drive back home. This is where the Saucer comes in…
Of course, the vehicle is not designed for an alcoholic individual or to cure insomnia, rather it is designed for those with very busy lives that leave them with little or limited sleep time.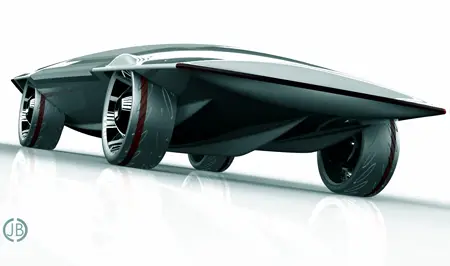 The Saucer is a self-driven vehicle with a single size bed arrangement, where the driver is no longer the driver and instead take the time to sleep as he/she travel to his/her destination. This unique vehicle is especially targeted at night-shift individuals who are a long way from home. Simply put, if you're feeling too tired to drive, don't leave home without it.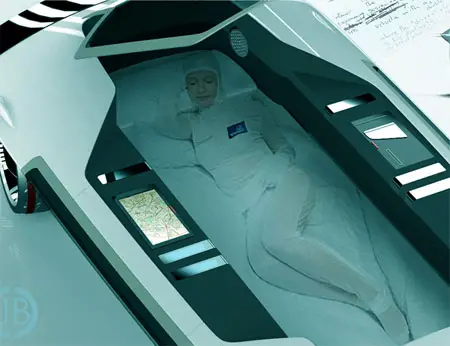 The interior is soundproof and is equipped with a set of programming consoles that self-drive the vehicle. Even when awake, while traveling to your destination, there is enough room for you to lay back and relax, and keep yourself busy. Perhaps reading a magazine or newspaper, or simply turning-on some entertainment. A medium-size cargo compartment is also integrated at the rear end of the vehicle where you can store up some of your gear, such as a briefcase or a suitcase. – inspired by the Alien Flying Saucer.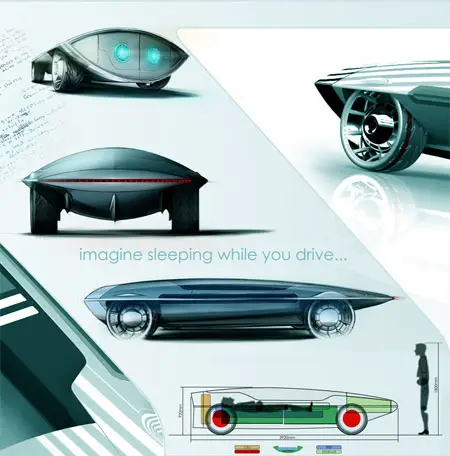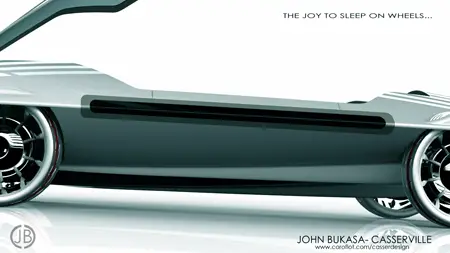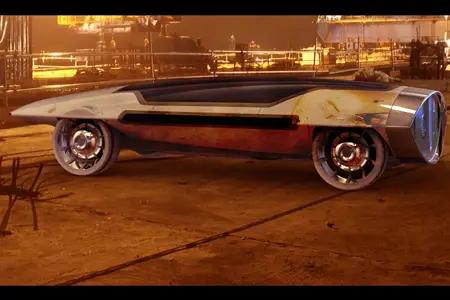 Designer : John Bukasa
*Some of our stories include affiliate links. If you buy something through one of these links, we may earn an affiliate commission.