The SAI is a tailsitter/POGO evtol designed for regional flight distances. Just like the SIH, SAI does not rely on any tilting nozzles, wings or rotors and uses the same powertrain as the SIH. The counterbalanced seat allows the SAI to overcome weight distribution problems and seating issues found in traditional tailsitter designs.
The counter-balanced seat makes ingress and egress very easy, providing the user with a large field of view (necessary when hovering). The quadcopter arrangement makes hovering and vertical flight simple and easy to perform.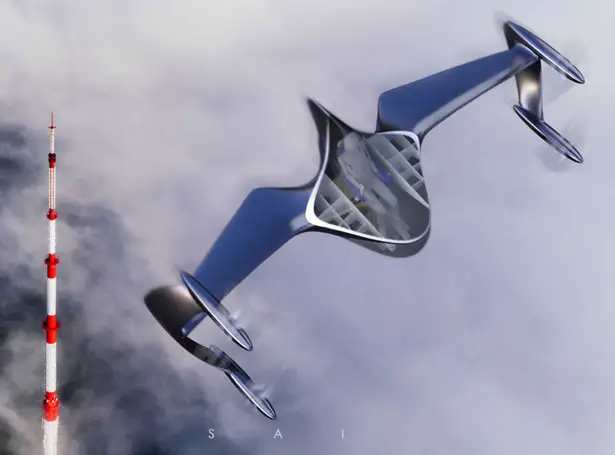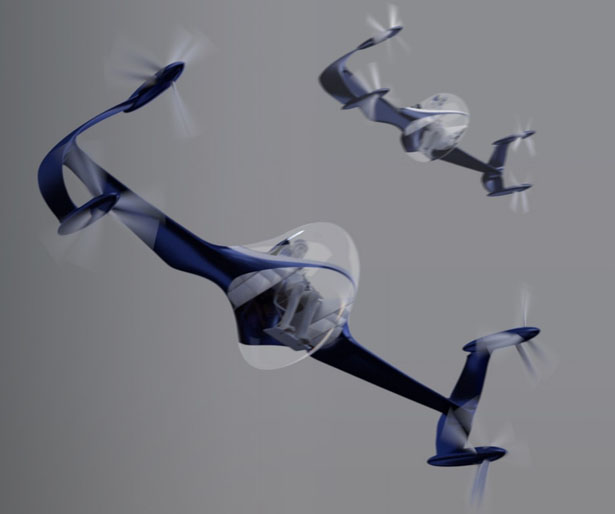 The counter-balanced seat of SAI uses gravity to remain horizontal at all times. The seat is mounted on an axle which is equipped with a simple disc brake. This brake prevents see-saw/inertial motion, which is an inherent problem when using outer-balanced systems. The brake system has an added benefit, allowing the user to adjust the seat's pitch to their preference.
With a wingspan of 4.8m, a height of 1.7m and a length of 2 m the SAI can fit into a normal car parking space. When parked the SAI's wings fold upwards allowing for an even more compact footprint if needed.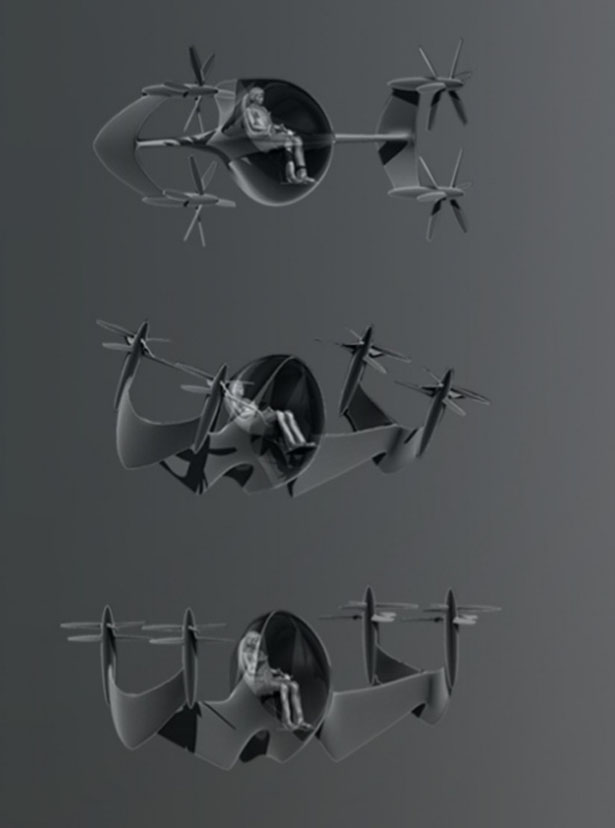 Designer: Fenton Robathon
Email: [email protected]
Instagram: http://www.instagram.com/khazimodo/
*Some of our stories include affiliate links. If you buy something through one of these links, we may earn an affiliate commission.