Designed especially for seismic areas, SafeTrig is an emergency desk that also provides safe shelter during earthquake. It's a compact desk for students in the classroom. Using conventional desk, there are two main problems when earthquake happens, first, children are still exposed to danger and second, that desk might not be a stable shelter.
This concept desk offers multifunctional furniture that can be used for normal purpose but when earthquake happens, through a simple pull-and-push, this desk transforms into a protective shell for students. Simply pull the top board of the desk to the end of metal stand, a student can squat under the desk and pull down the top board. SafeTrig offers a safe shelter in a triangular shape, it is strong enough to block any falling weight and protect children from being hurt. The bright orange color is chosen so that this desk can be easily found after the earthquake, increasing chances of survival.
Designers : Liu Yizhou, Chen Yue, Gao Han, Liu Mingyu, Gao Weiyue, Liu Hongmiao, Zhang Han, and Chen Zhenbang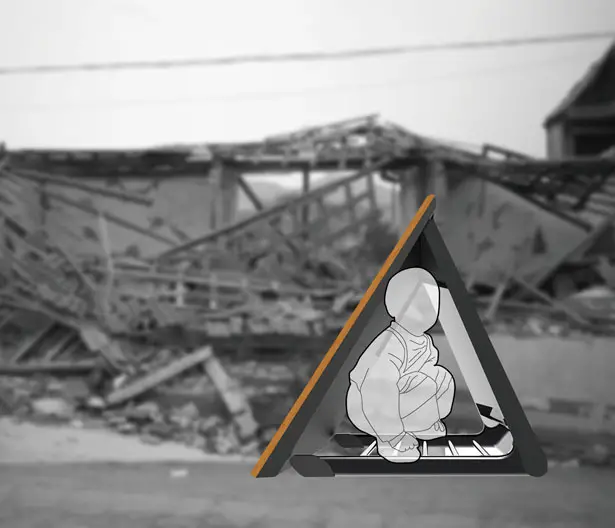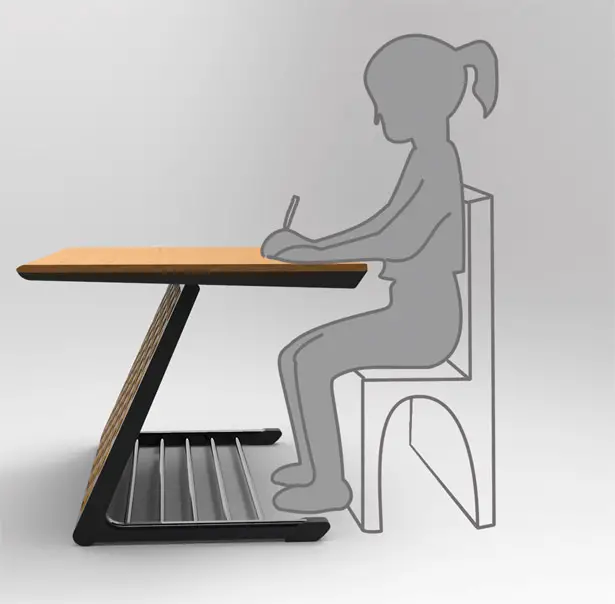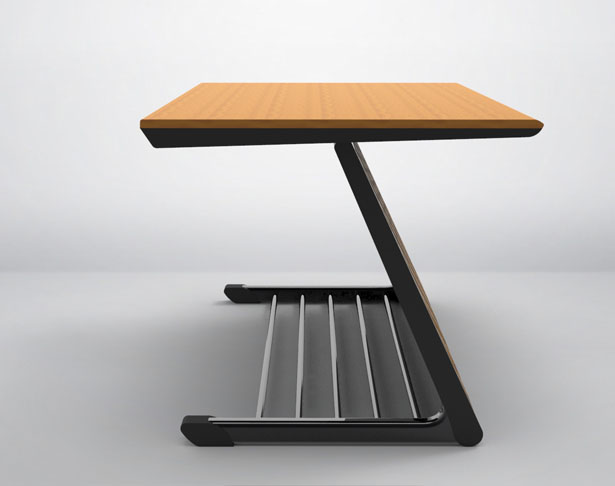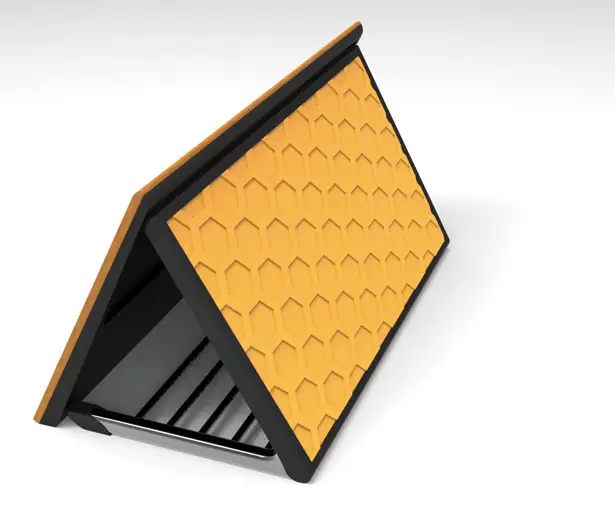 *Some of our stories include affiliate links. If you buy something through one of these links, we may earn an affiliate commission.