Unlike United States or many European countries, Brazil still doesn't have fire extinguisher designed specifically for domestic use. SafeHome is a concept domestic safety equipment for fighting fire ignition, designed to be easy to use by anyone. This unit consists of a compact fire extinguisher and a holder so that you can attach it onto the wall or other surfaces.
The main goal of this project is to create a fire extinguisher for collective environment, creating safety in domestic areas. The problem with standard fire extinguisher, aside from being heavy, it requires some skills to operate in an emergency situation. One of challenges when designing SafeHome was that the equipment should be easy-to-use for different people from teenagers to elderly, it should have low instruction level to prevent and protect against fire.
Designer : Moises Hansen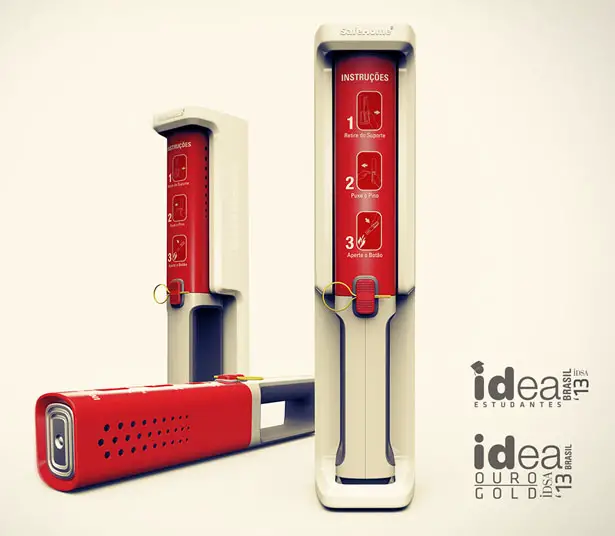 Existing portable fire extinguishers on the market are often neglected by users due to several reasons, one of them is due to its aesthetics. We know the importance of having fire extinguisher at home, yet we usually locate it in a drawer or any other hard-to-reach location, simply because it doesn't look good. That's why this project aims to incorporate modern design into this safety equipment, it won't interfere with your existing design, it's compact, portable, and easy to operate. The well designed handle guarantees comfort when used, the ignition button is designed as embossed surface, the safety pin restrains any accidental situation, similar design that's already implemented on the existing fire extinguisher. In order to increase heat dissipation and reduce product mass, the component is designed with holes, applied by die-cutting process.
How to use SafeHome Fire Extinguisher?
1. Take off the extinguisher from its holder
2. Remove the safety pin
3. Push the ignition button to start the chemical reaction and release extinguisher agent made of potassium.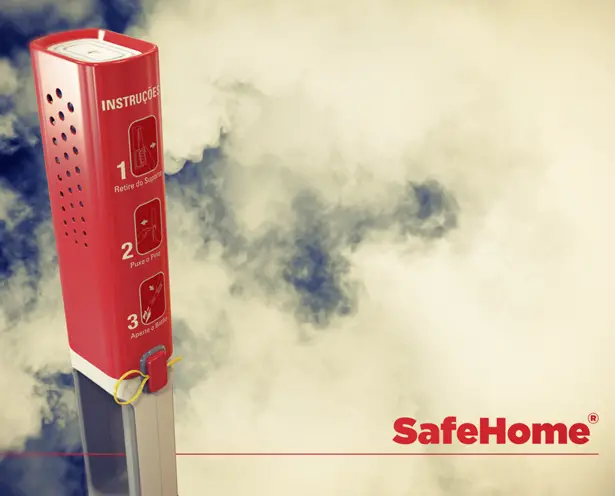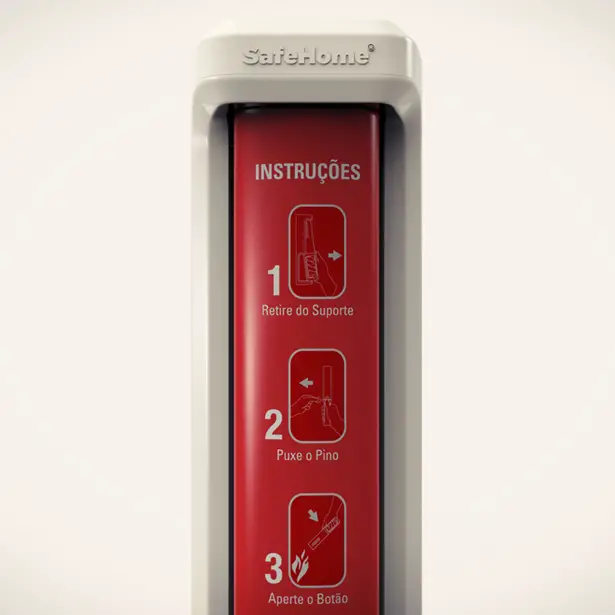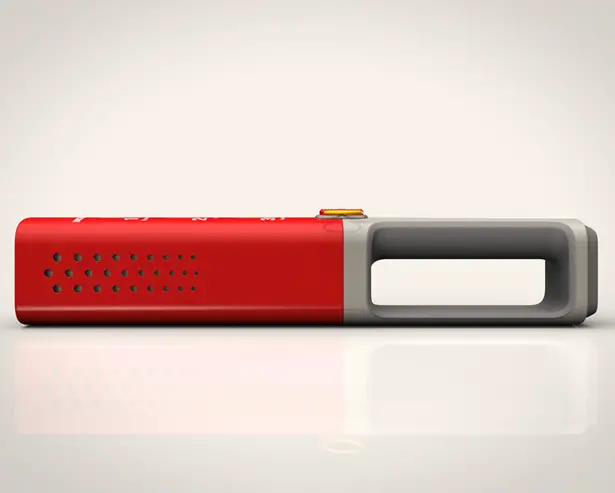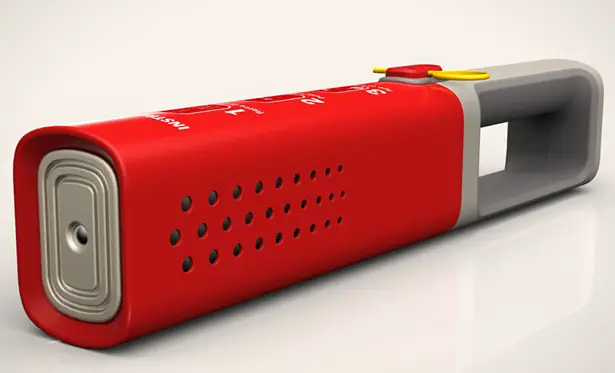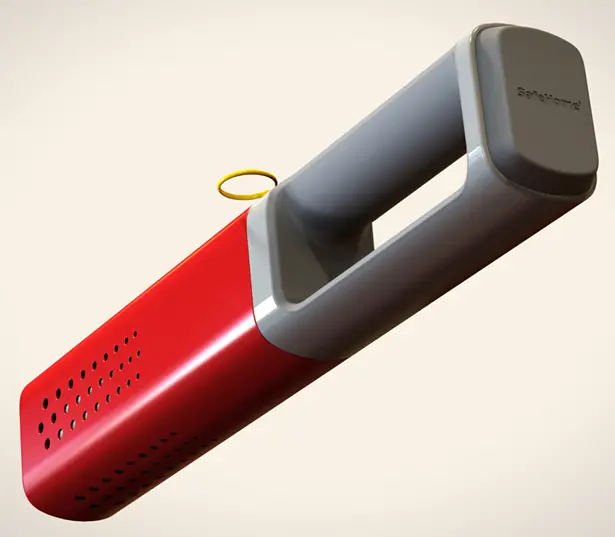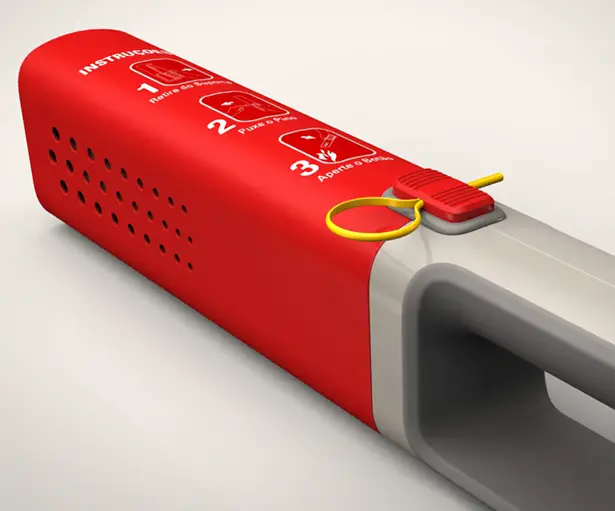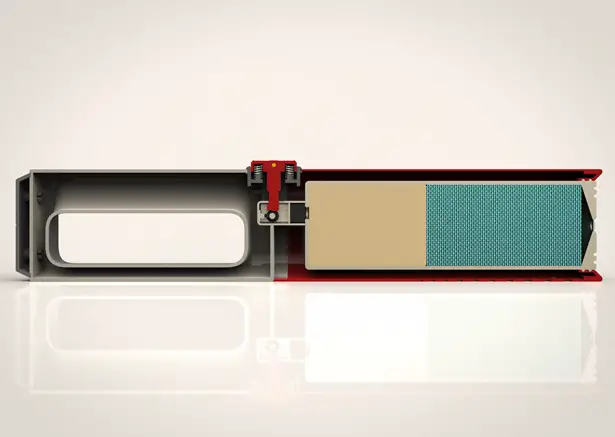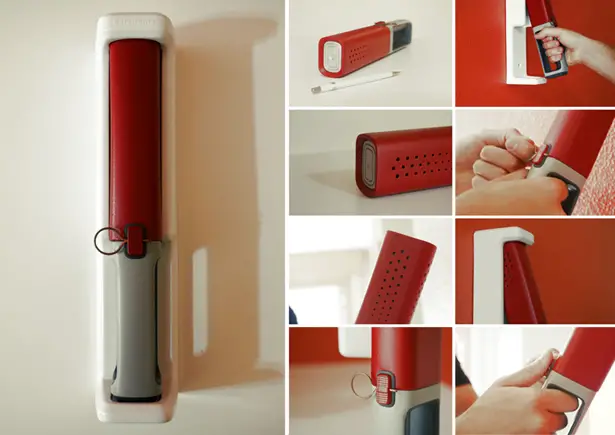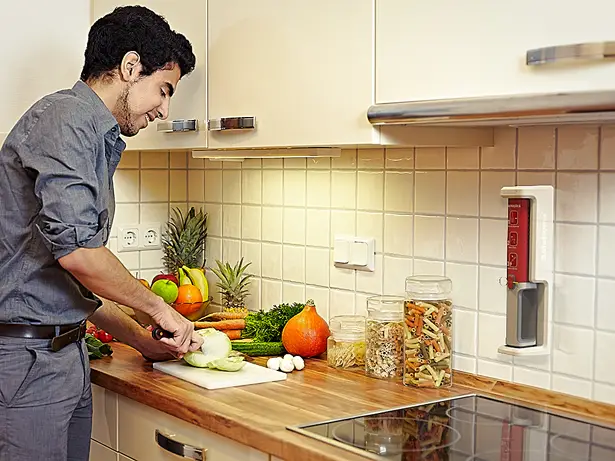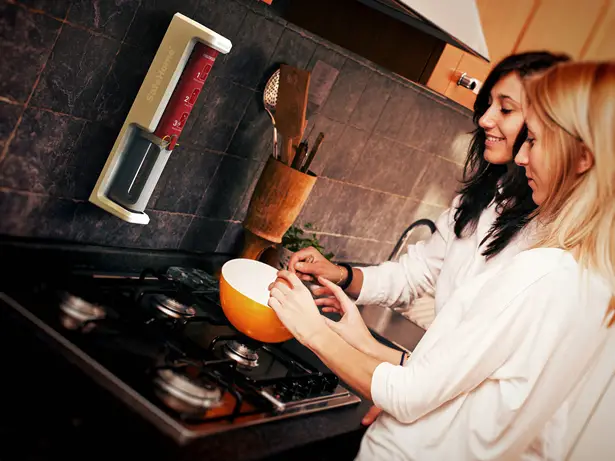 *Some of our stories include affiliate links. If you buy something through one of these links, we may earn an affiliate commission.