Outdoor adventure would be even more enjoyable with Rumpl Puffe. This project is about a portable battery-powered heated blanket, it provides you with warmth in just seconds while you can also charge your mobile devices. The material is carefully selected so that you get durable, machine washable, water resistant, and extremely lightweight blanket, trust us, those are important features you would want in a travel blanket.
Each blanket is made the same materials commonly found in premium sleeping bag and puffy jackets. It uses DWR Ripstop 20D Nylon, which is durable and water resistant. The Ravean carbon heating system warms up this blanket in just seconds, an innovative system that is durable and literally can't lose conductivity unless it's cut by a machete. Don't worry about safety, since the system is not made of metal, you'll never come in contact with hot wires.
Designer : GoRumpl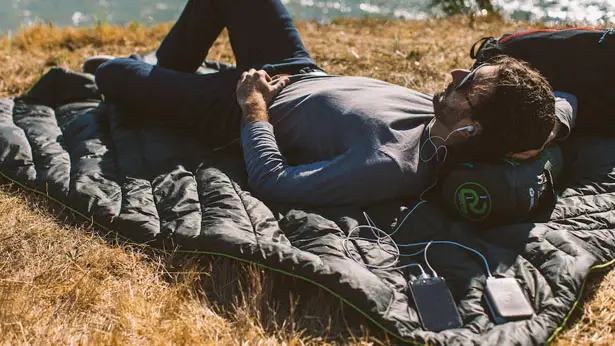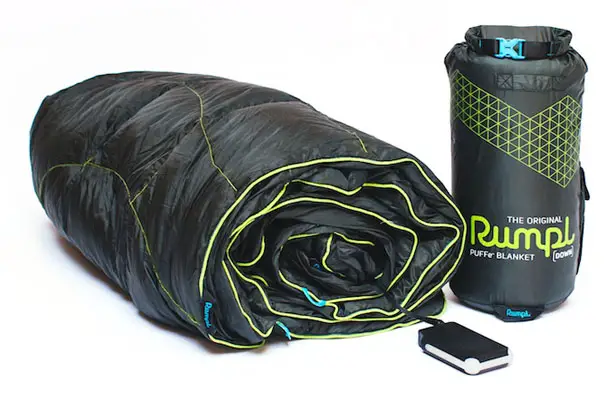 The wires are designed and buried between two sandwiched baffle constructions, in this way, the heating system would be hidden from you. there are 3 heating settings that allow you to set up Rumpl Puffe Blanket by up to 30 degrees. The blanket also features power practical battery which can be fully recharged in just 90 minutes, you can use it to power your mobile devices for up to 4 times. The battery can also heat the blanket for 4 hours on high-heat setting, 6 hours on medium-heat setting, and 10 hours on low-heat setting. Rumpl Puffe blanket is something that you would want to bring on your next outdoor adventure.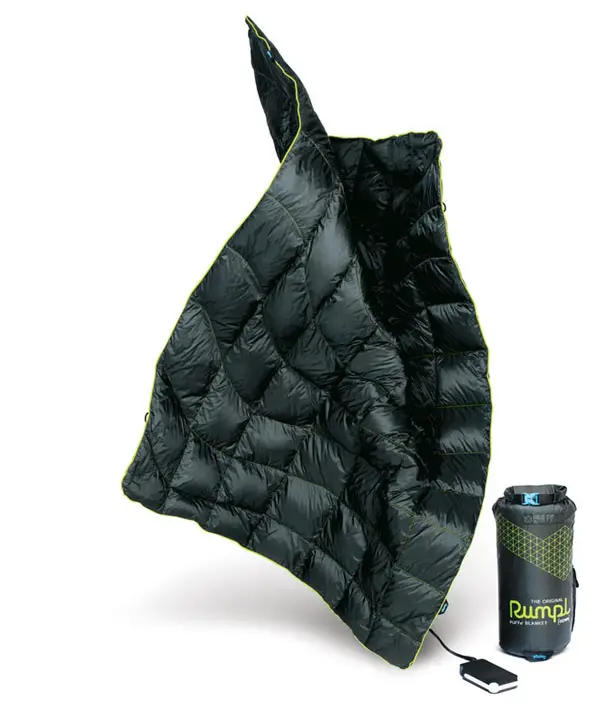 *Some of our stories include affiliate links. If you buy something through one of these links, we may earn an affiliate commission.