Architects of UNStudio have come up with their competition winning redevelopment and extremely fabulous structure of a former post office in Rotterdam. This building is approximately 44.000 m2 in surface. This is surely going to be a historical monument in the city of Rotterdam, The Netherlands. This monument will include a vertical entrance and a 100m high tower featuring a luxury hotel with several facilities such as conferences, offices, cafes, bars, restaurants, and retail facilities etc. The project will most probably end by the year 2012 and creates a sustainable development which integrates a 'Green Shopping' experience for people and also offers a new urban look for the city.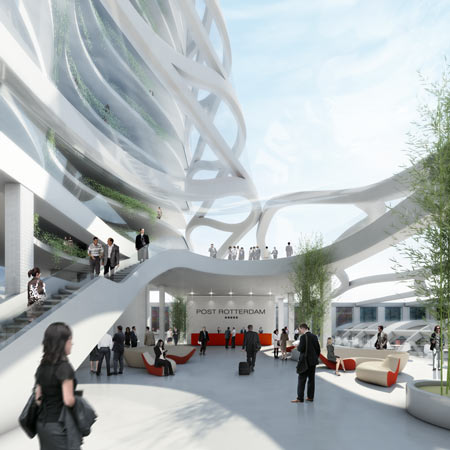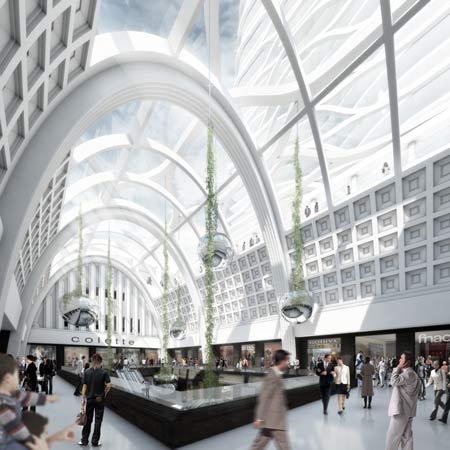 Official words from UNStudio :
The design for the redevelopment of Post Rotterdam incorporates an ambitious mixed-use concept devised to respond to and enhance the original qualities of the existing building. Upscale retail facilities, restaurants, cafés and bars are combined with a luxury hotel, which in addition houses conference facilities and offices.
The design for Post Rotterdam incorporates an urban landscape, a vertical foyer, the redesign of the large central hall and the new hotel. These combined elements form a design approach which is sensitive to the existing monument's qualities, while generating a synergetic architectural effect.
The mix of architectural presence and transparency is designed to emphasize and frame the entrance to the building. The post-war roof is replaced with a new glass construction, allowing daylight to penetrate the building and forming a connection between the new hotel and the existing monument.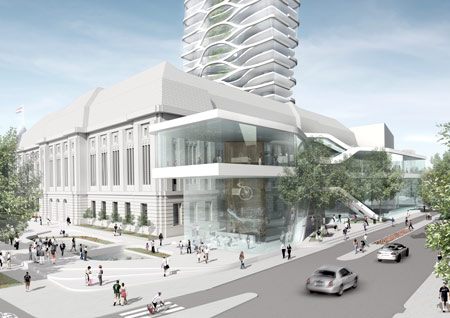 The extension to the shopping street functions as a public platform, offering open spaces with flexible layouts, capable of housing a variety of functions; from exhibitions to performances, concerts and fashion shows.
The programmatic and infrastructural elements create a sustainable development which incorporates a 'green shopping' experience and aims to provide a new urban destination for the city center of Rotterdam.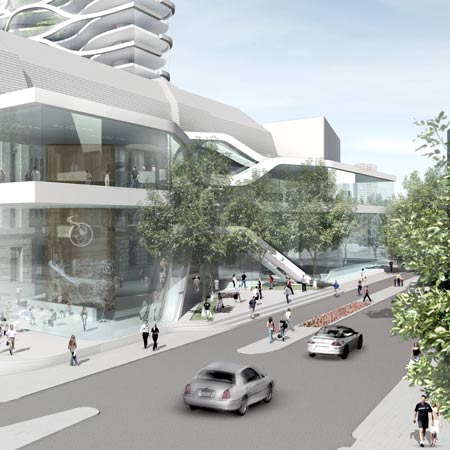 Designer : UNStudio via Dezeen
*Some of our stories include affiliate links. If you buy something through one of these links, we may earn an affiliate commission.