Rossinavi, an Italian shipyard, has collaborated with Zaha Hadid Architects (ZHA) to start a new era of sustainable yachting through Rossinavi Oneiric Solar Catamaran. It's a concept yacht that features three levels of solar panels for fully electric navigation along with an AI-managed control center for better energy consumption management.
Oneiric is designed and engineered to make sure you get unrivalled experience while prioritizing the health of the ocean. No compromise. It's going to be Rossinavi green-technology flagship with three levels of solar panels that are integrated into the design to charge its battery pack. The AI technology monitors its energy consumption and battery status while observing environmental impact to create a setup on most sustainable behaviors.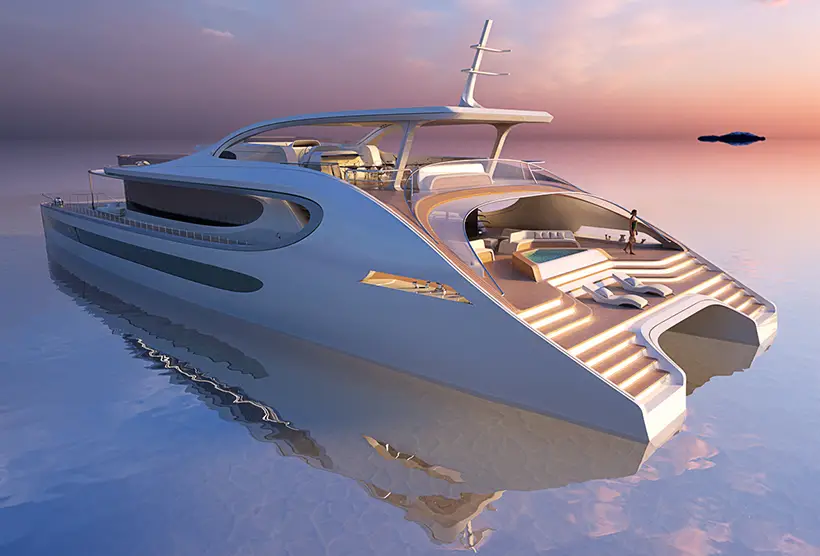 Rossinavi promises that Oneiric would be capable to cruise up to 100% of the time in full-electric mode on a day trip. When you plan for transatlantic crossings, this yacht can cruise in full-electric mode up to 70% of the time, it saves around 40 tonnes of CO2 compared to a traditional vessel. Those multi-level solar panels would actively charging the battery pack during the day including when the yacht is not in used. When moored, owner can use the battery to power a family villa on land.
The multihulls design offers energy efficient operation that conventional monohull yachts, this is due to the weight distribution and length-to-width ratio that offer a better hydrodynamic efficiency. Rossinavi's technological innovations of sustainability are inspired by phytoplankton, it's a small marine algae yet capable to convert sunlight into energy that provides more than half of the Earth's annual oxygen production. These microorganisms remind us that when we work together, we can make serious contribution to create a healthier environment.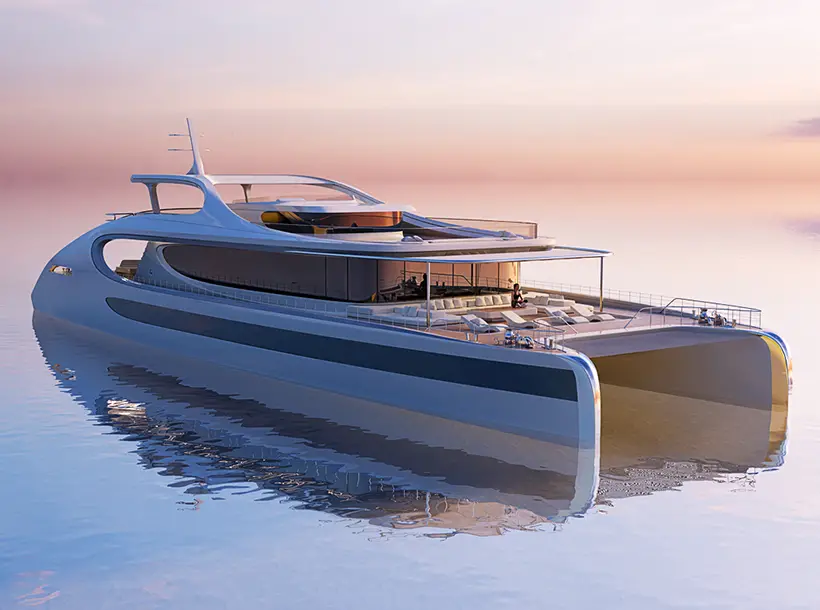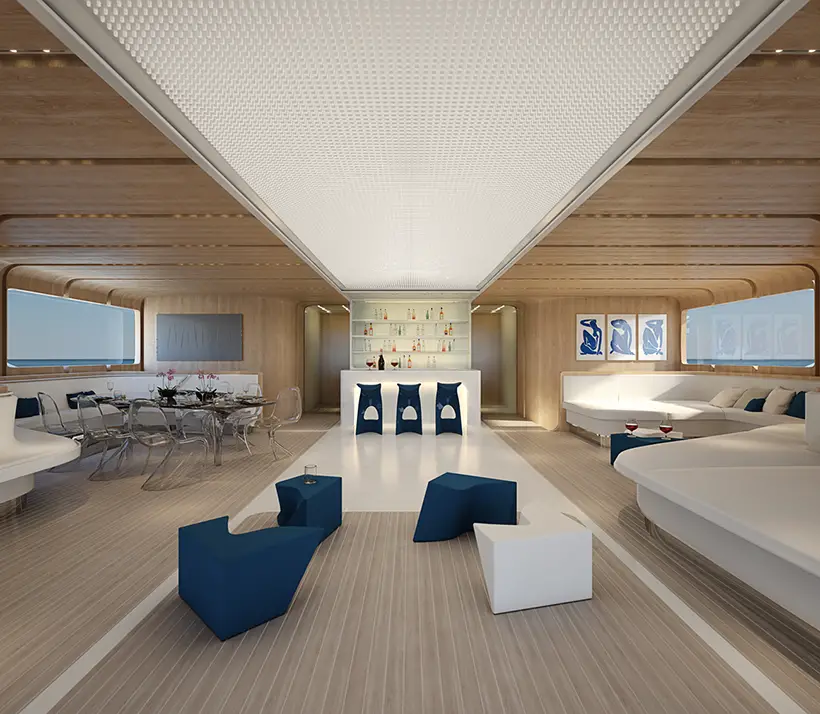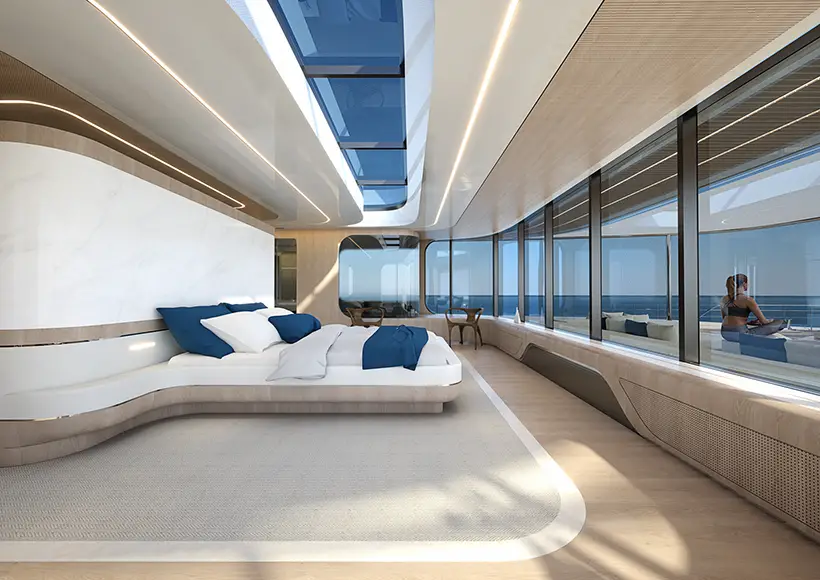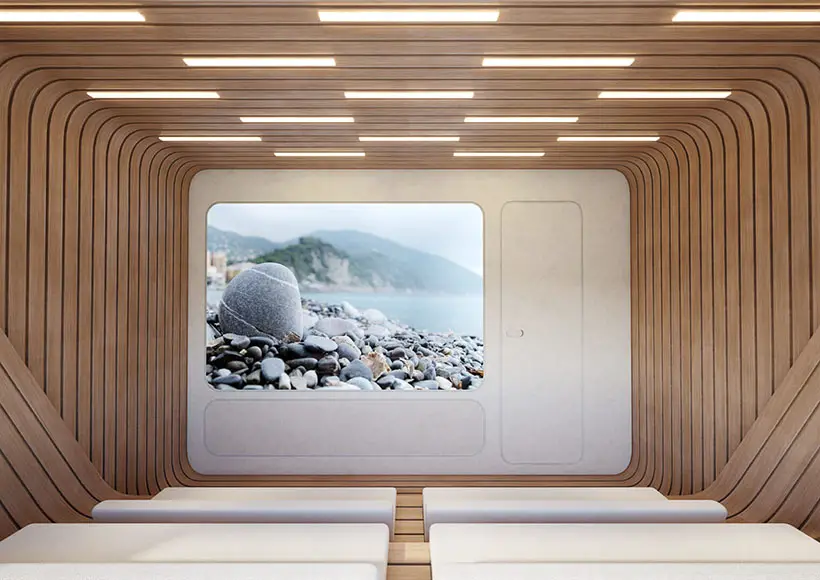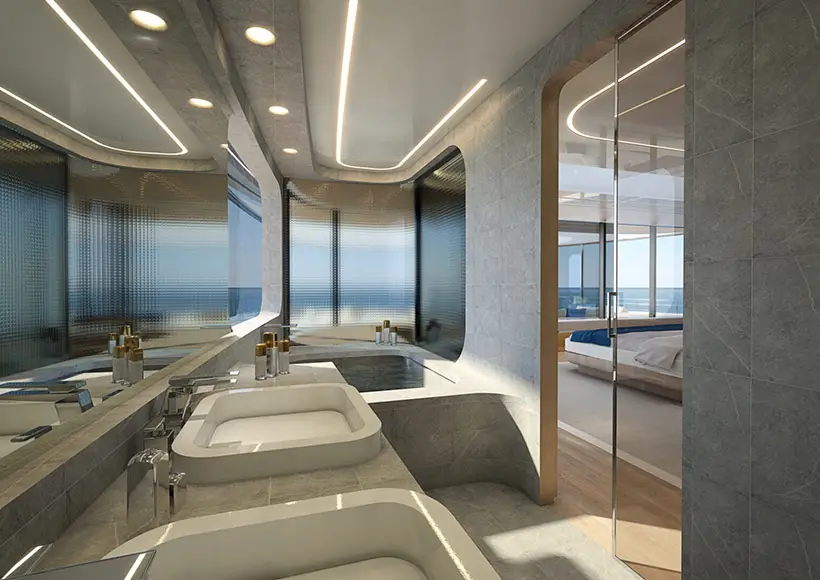 Inspired by fluidity and dynamism of ocean waves, the design of Oneiric Solar Catamaran features sinuous lines with reflective surfaces that continue from outside throughout the inside, blurring the boundaries between vessel and sea. The main deck cockpit has a patio with walls and ceiling which are designed to be slightly curved to create organic continuity effect throughout the views to the water. Going down the stairs, there are swim platforms, the area widens further, shedding the walls and ceiling to give a direction with the sea.
The elegant interior fills with entertainment technologies, including a large Owner's suit and four guest cabins. The interior spaces also interconnect, the Owner's suit has direct access to the forward outdoor lounge area, but it can be shaded by retractable structures. Many of interior materials are recycled and recyclable, each one was carefully chosen for optimal performance and energy efficiency.
Rossinavi makes sure that Oneiric is capable of silent operations when in full-electric mode. In addition, Rossinavi Zero Noise technology also helps isolate all noise on board at the original source.
More images of Rossinavi Oneiric Solar Catamaran: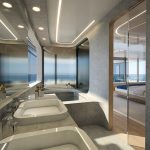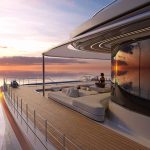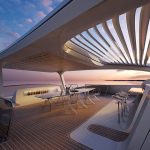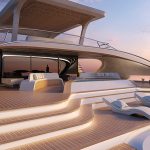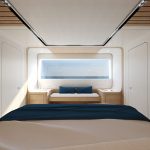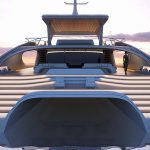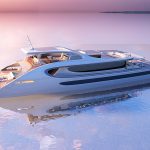 ONEIRIC – MAIN DATA
Length Overall: 44.00 m – 144′ 4″ Maximum Beam: 13.75 m – 45' 1″
Maximum Draft: 2.00 m – 6' 7''
Gross Tonnage: < 500 GT
Guests: 2 + 8
Guest Cabins: 1 + 4
Crew Members: 1 + 6
Crew Cabins: 1 + 3
Hull & Superstructure Material: Aluminium
Exterior Design: Zaha Hadid Architects
Interior Design: Zaha Hadid Architects
*Some of our stories include affiliate links. If you buy something through one of these links, we may earn an affiliate commission.