Located in Ichon-dong, Yongsan-gu, Seoul, Root Bench is a winning proposal from Hangang Art Competition. It is pretty fantastic outdoor furniture design, featuring circle-shaped bench with diameter of 30m, installed in grass and it is able to display dynamic shape of root spreading throughout the park. From above, Root Bench provides visually attractive bench connected to each other, creating good contrast to the background of the park. Anyone can take a rest with it, sitting or leaning on its different height, even children would be happy playing around on this bench. The organic shape design spreads from the center to its surrounding, creating spatial connectivity.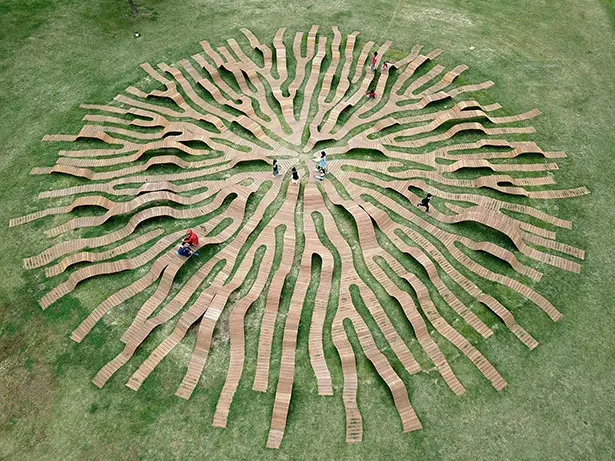 Root Bench is a project by Yong Ju Lee, it blends nature and design into creative outdoor furniture piece. Designed through computer algorithm, it presents three-dimensional geometry of a spreading-out branch. Through the use of metal frame with concrete footing, they support the overall form as a main structure with wooden deck covers it.
By using familiar material for finishing, it would create a comfortable seat as well as easy to maintain. Root Bench is fused onto the grass to blur boundary between artificial installation and natural environment. Visitors can communicate with each other or just rest, enjoying this functional piece of art that provides various aspects of pleasure.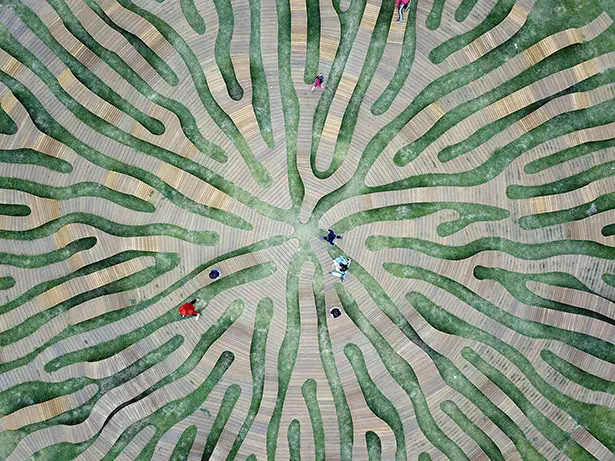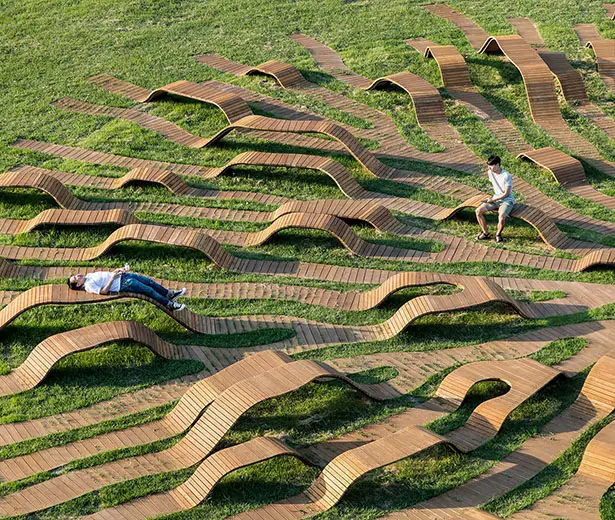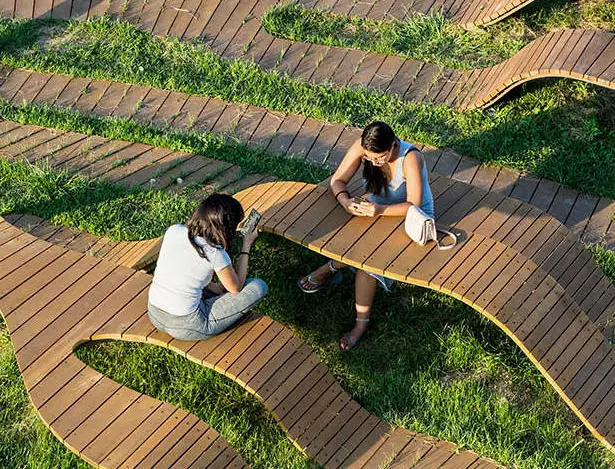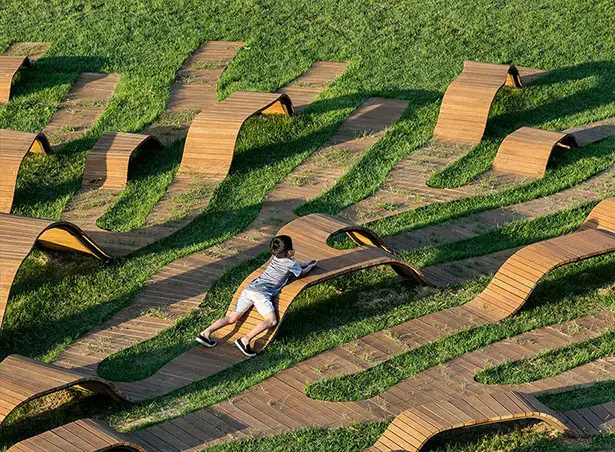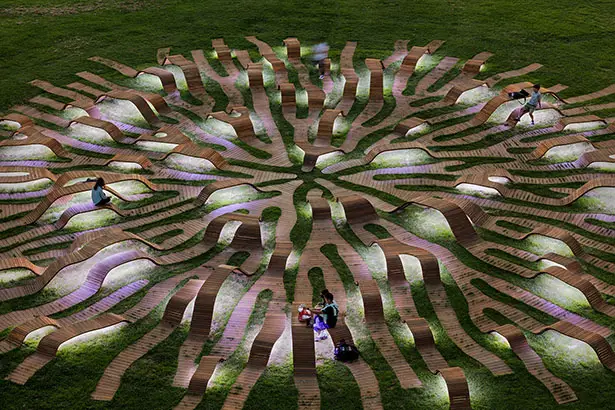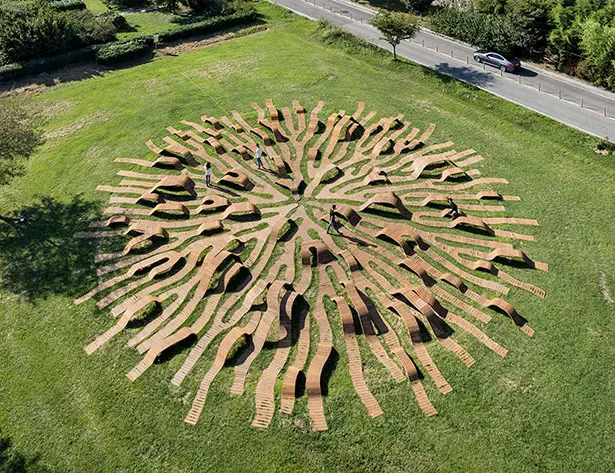 Location: Ichon-dong, Yongsan-gu, Seoul
Project year: 2018
Built Area: 700 sqm
Design team: Seung Joon Lee, HyeokJun Dong, Seongmin Moon
Fabrication: Sunjin Plus
Client: Hangang Art Park
Photographer: Kyungsub Shin, Dae Won Lee, Kyung Mo Choi and Yong Ju Lee Architecture
*Some of our stories include affiliate links. If you buy something through one of these links, we may earn an affiliate commission.