Kiss goodbye to your conventional workbench or sawhorse, Rockwell Jawhorse Hands Free Portable Workstation (RK9003) offers a nice platform for your home project. Set, lock, and clamp your way to hands free start to finish your project. The one metric ton clamping force is able to hold most your projects up and off the ground, providing a more comfortable working height, since it's a portable workstation, you can work anywhere you want.
Thanks to solid steel construction, the versatility makes it possible to be used as a workbench, miter stand, welding station, workstation, or just about any job site application. It can support up to 600lb. load. Simply clamp a piece of plywood onto Rockwell Jawhorse, you just make a nice workbench. The one-ton clamping force is foot pedal operated, it means that you can have your hands free to hold other materials as if you have the third hand as the operator. Just in case you need to clamp larger object, the jaws extend to a full 37-inch, it's enough to insert a standard 36-inch door for sanding. It is also able to hold many different sizes of objects without damaging them thanks to specialized rubber on the jaws. [Buy It Here]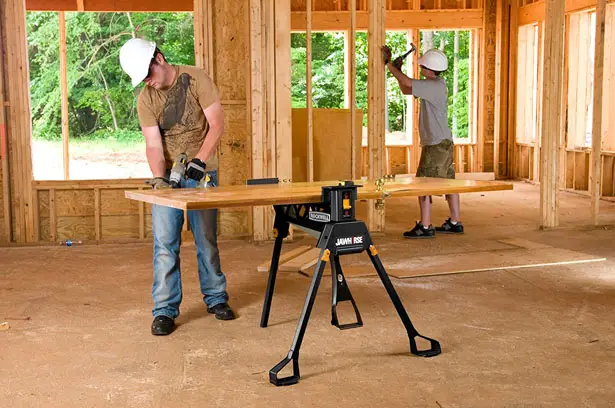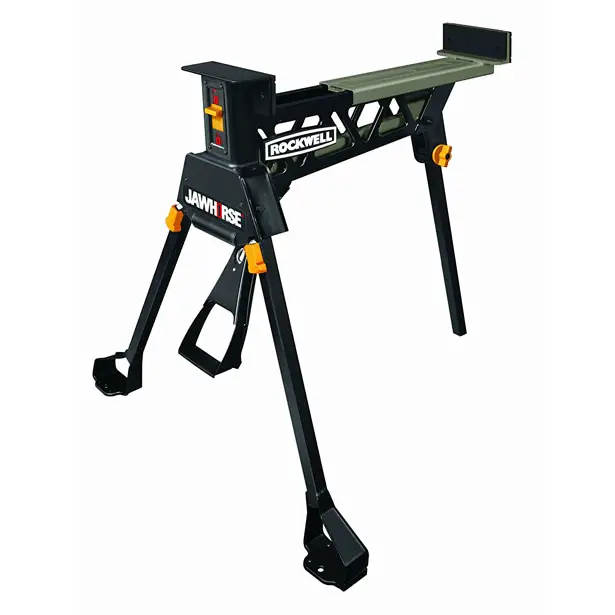 The functional design of Rockwell Jawhorse Hands Free Portable Workstation (RK9003) allows you to complete a project when two people usually required, one for holding the object and the other to process it. It also features tripod base with food pads for better stability.
When not in use, you can fold down the legs for easy storage, no tools required. In folded mode, this workstation functions as a trolley unit, easy to roll to the next job site.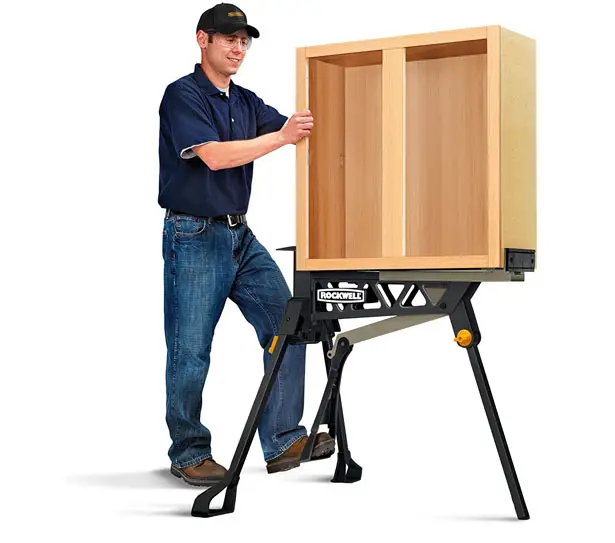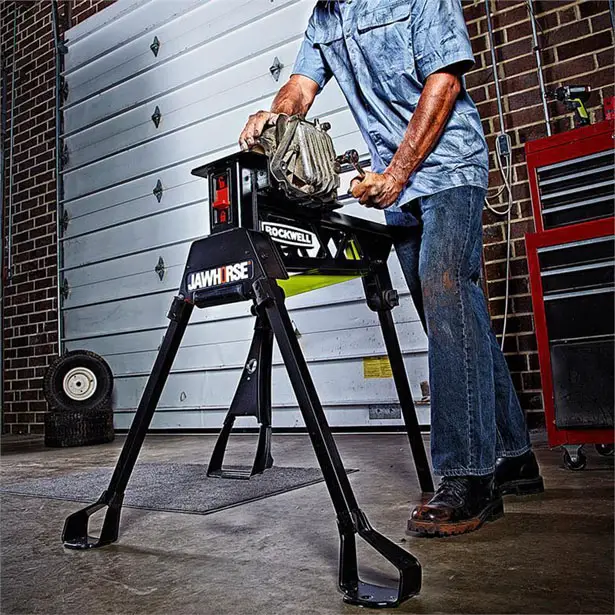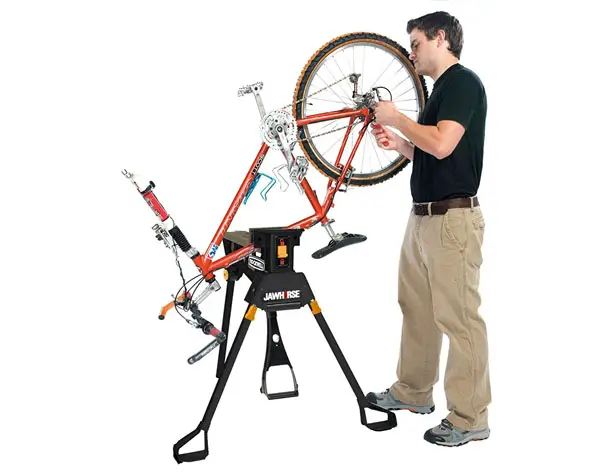 *Some of our stories include affiliate links. If you buy something through one of these links, we may earn an affiliate commission.