This is what happens when you combine a rocking chair and a pet house, Rocking 2-gether chair. You can relax on this chair as well as your furry pal enjoying the sunset in the afternoon. This project started in 2011, generating digital 3D models. The product you see in this picture is a prototype made out of CNC milled birch plywood, the density and amount of CNC milled "ribs" can be controlled with differently sized wooden spacers, ergo controlling the visual connection between you and your pet.
If you want to help Paul to mass produce this cool rocking chair, feel free to contact him through his website.
Designer : Paul Kweton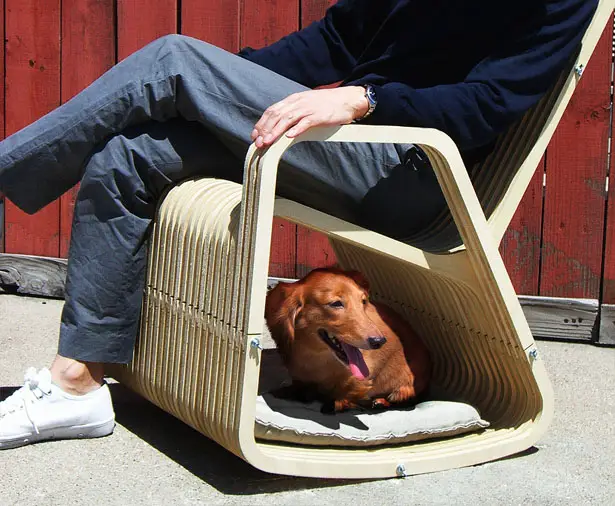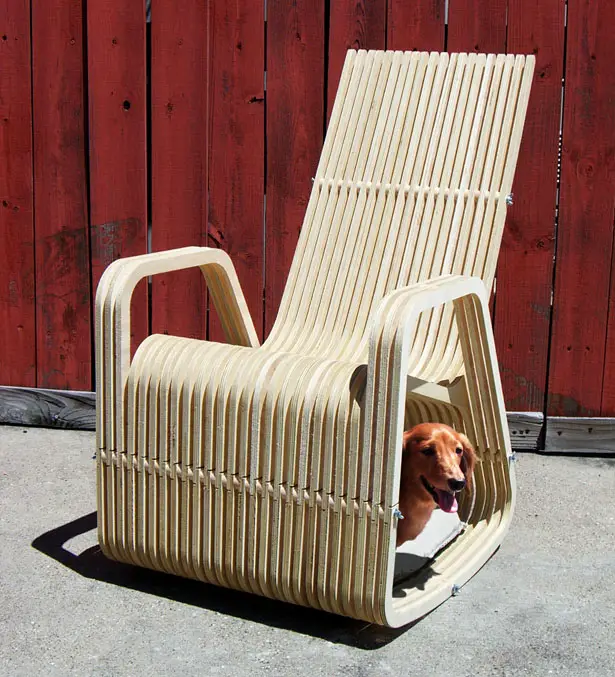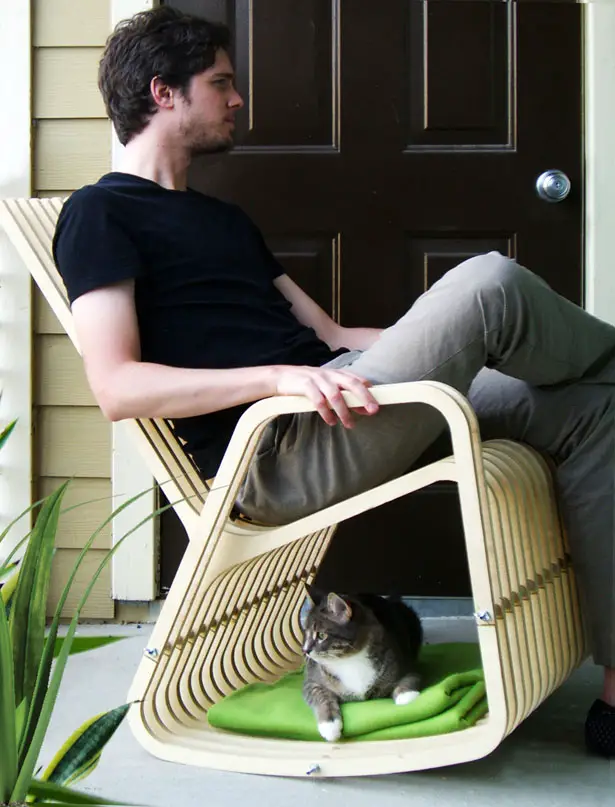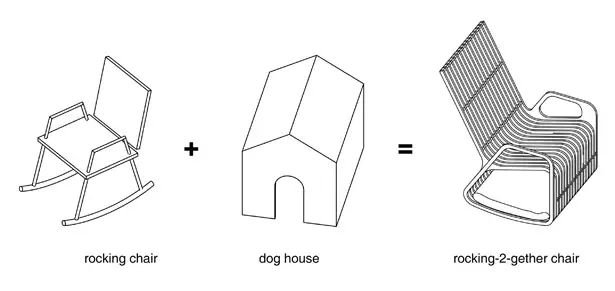 *Some of our stories include affiliate links. If you buy something through one of these links, we may earn an affiliate commission.