Rezvani Beast high performance roadster takes you to the next level of a complete package. It is both a race car and your daily ride, its sleek carbon fiber body was designed by Samir Sadikhov, an award winning automotive designer, the same guy behind both Aston Martin DBC and Ferrari Xerzi. Combined with powerful engine, this vehicle becomes one-of-a-kind sports car that provides you with exciting driving experience. It features improved aerodynamics over a traditional open wheel car, it also removes traditional glass windshield for maximum comfort while on the road.
From : Rezvani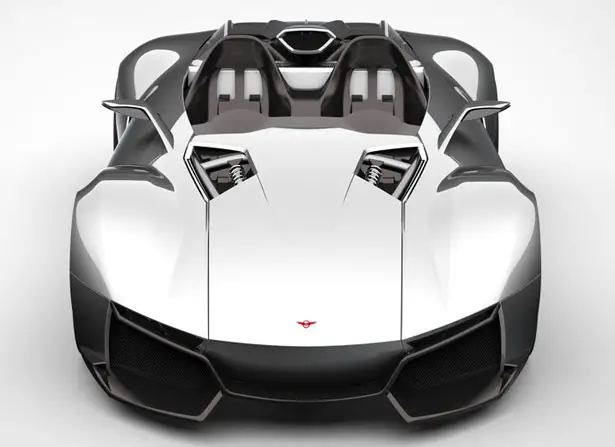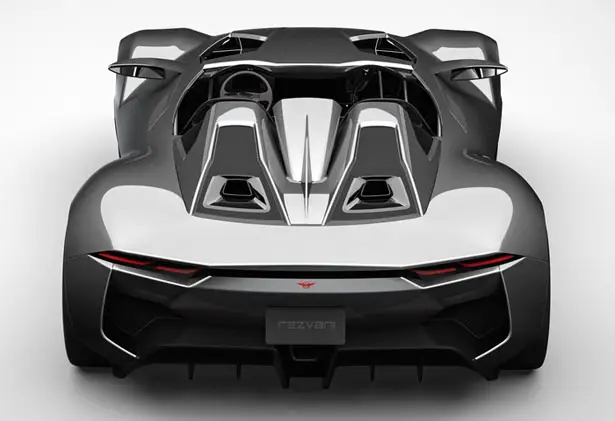 From the powerful engine to the carbon fiber build, this one-of-a-kind vehicle gives the driver the purest driving experience available on the market today. While we have improved upon the aerodynamics of a traditional open wheel car, Beast's removable glass windshield allows for maximum comfort while on the road.
Unleash the racer inside you, Rezvani Beast is equipped with 500-horsepower engine, waiting for you to start. This racing car will launch from 0 to 60mph in less than 3 seconds, thanks to its ultra light body of only 1,550 pound.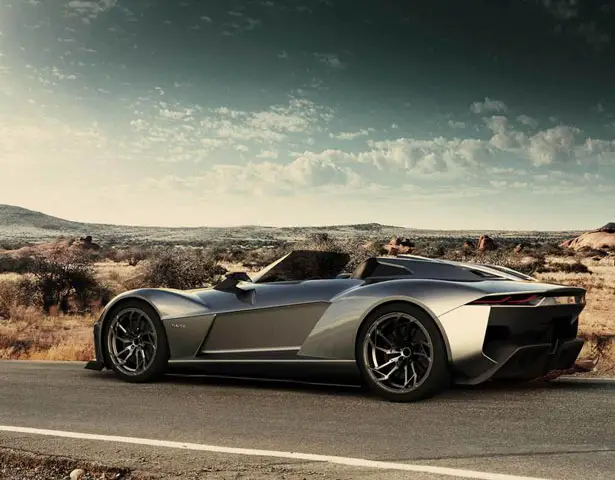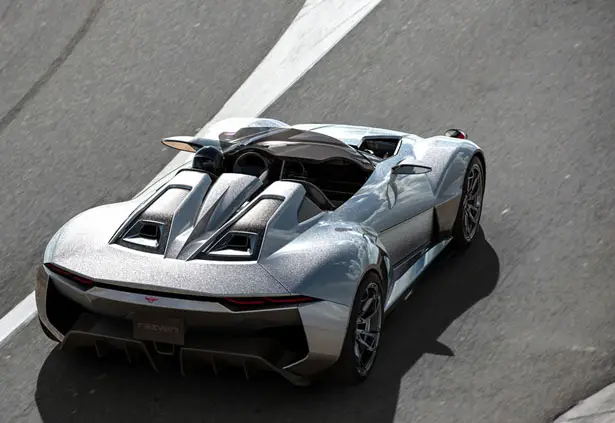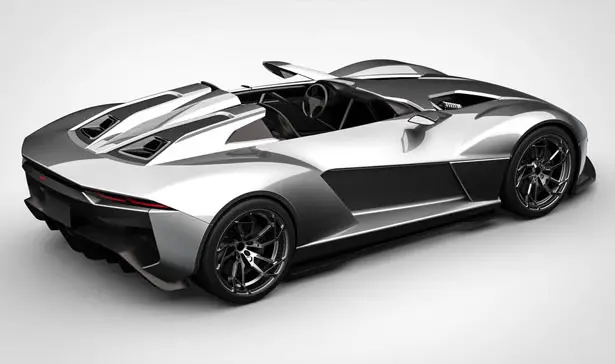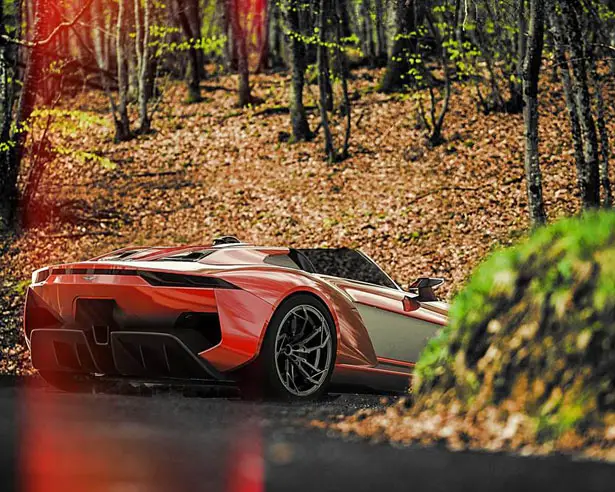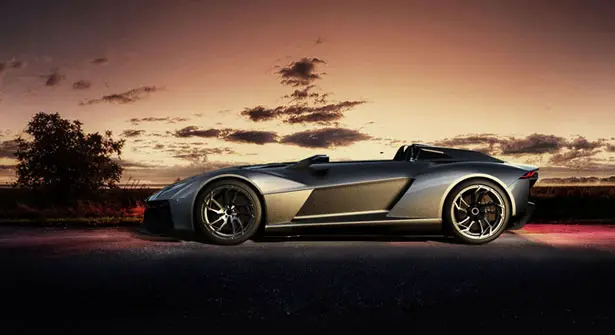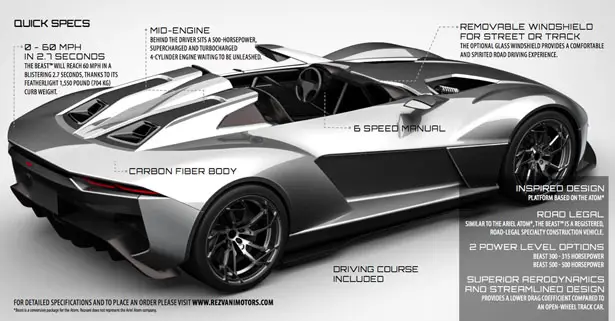 Click above image for bigger view
*Some of our stories include affiliate links. If you buy something through one of these links, we may earn an affiliate commission.