Many people prefer digital technology, yet some still prefer to hold on to archaic technology, a turntable to listen to their music. In fact, many teenagers nowadays have never seen a record player before, yet once they know how to place the needle and play a vinyl record, they are hooked.
"RMV" is a modern turntable where its name derived from the combination of Retro + Modern + Vibe. The design combines classic technology with modern design, it brings back the vibe of the past in the present in a harmonious design.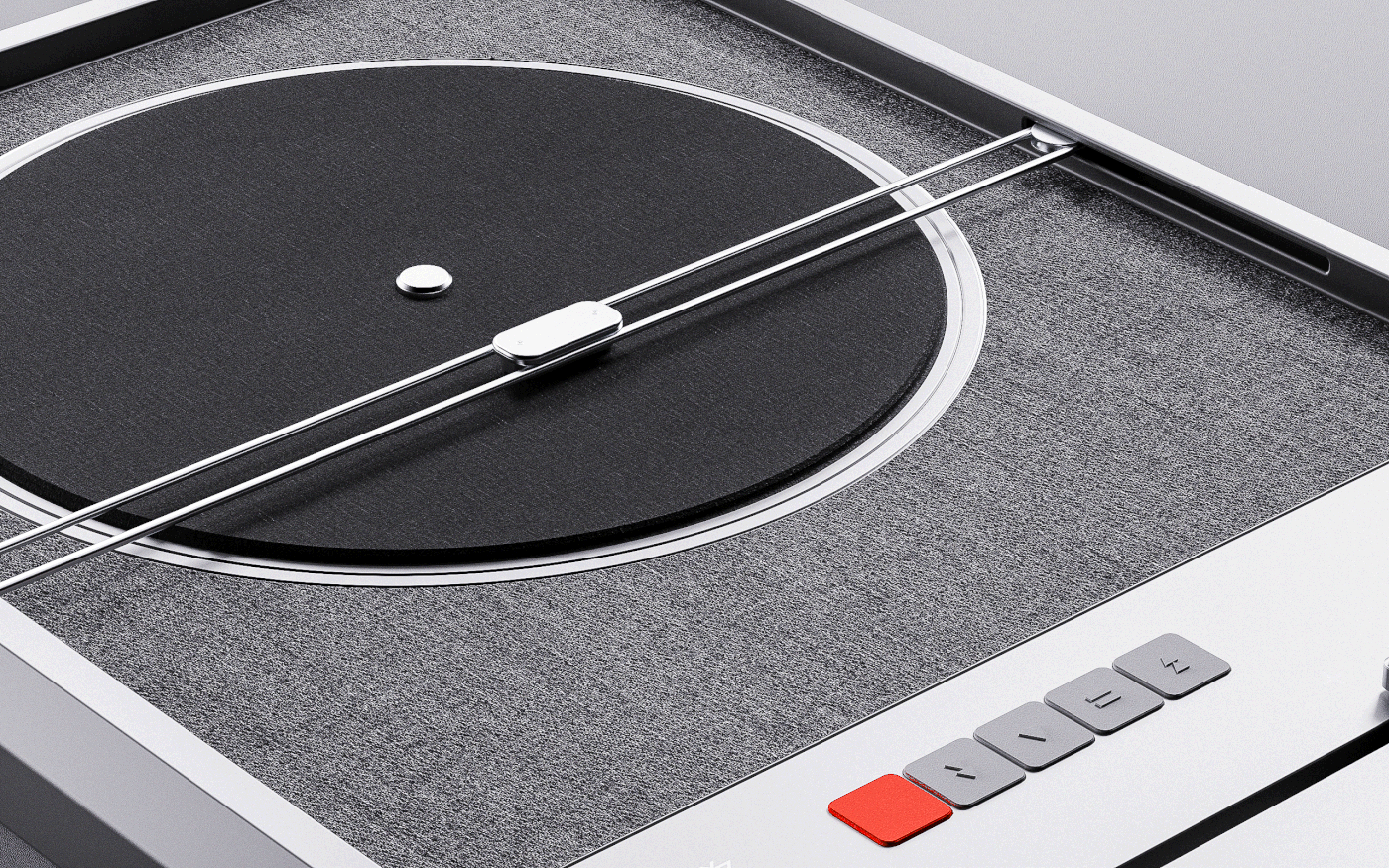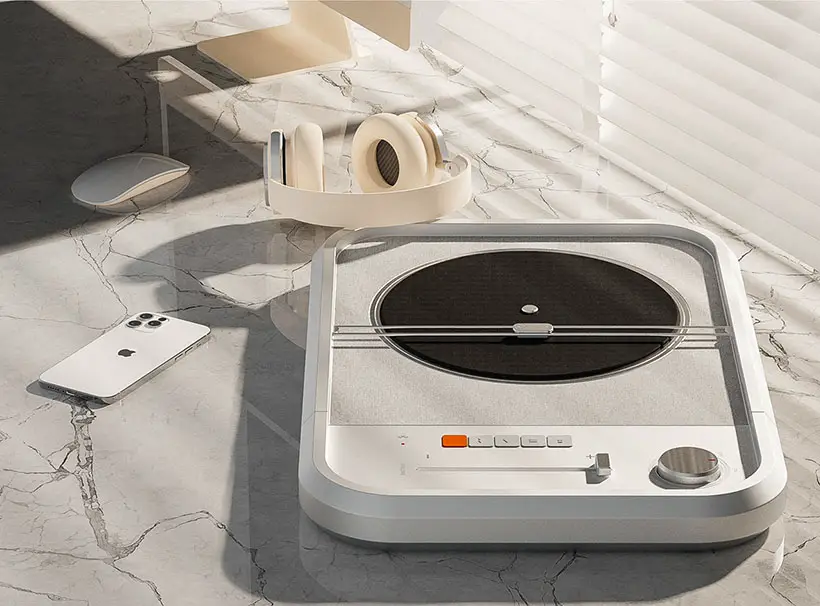 RMV Turntable offers a music player that allows you to enjoy both analog and digital sensibilities unique to turntable. Together Sang Keun Kim, Cheon Ryong Choi and Kyung Jun Lee wanted to introduce to young generations the classic music player with modern technology where they can also connect RMV to their smartphone or speaker via Bluetooth technology. The compact shape of RMV makes it a bit lighter than traditional turntable, it is designed to blend with contemporary interior by featuring spatiality and morphological sophistication of minimalist design.
In order to help users to identify quickly how to use this product, the design team has used a direct UI on the buttons of RMV. The use of orange/red button highlights the overall design, it's simple but not another mundane black and white device. RMV infuses digital technology into existing turntable's tone arm movement method, it provides digital touch to the conventional analog where it works together in harmony. For more functions, you can check buttons on the top part.
Each unit comes with a built-in stand to increase space utilization when you place RMV on the table. The rotation of the LP board can be seen from any angle, you can actually watch and feel the music, the music is not digitally compressed, therefore, the sound is massively superior.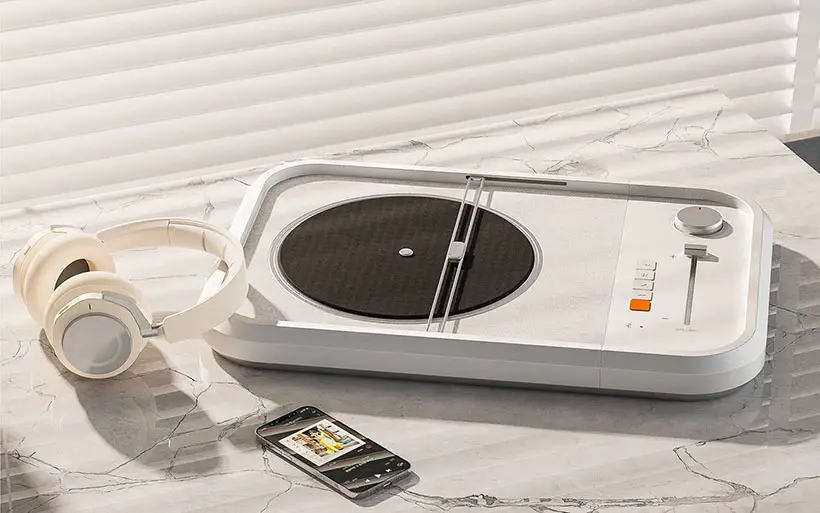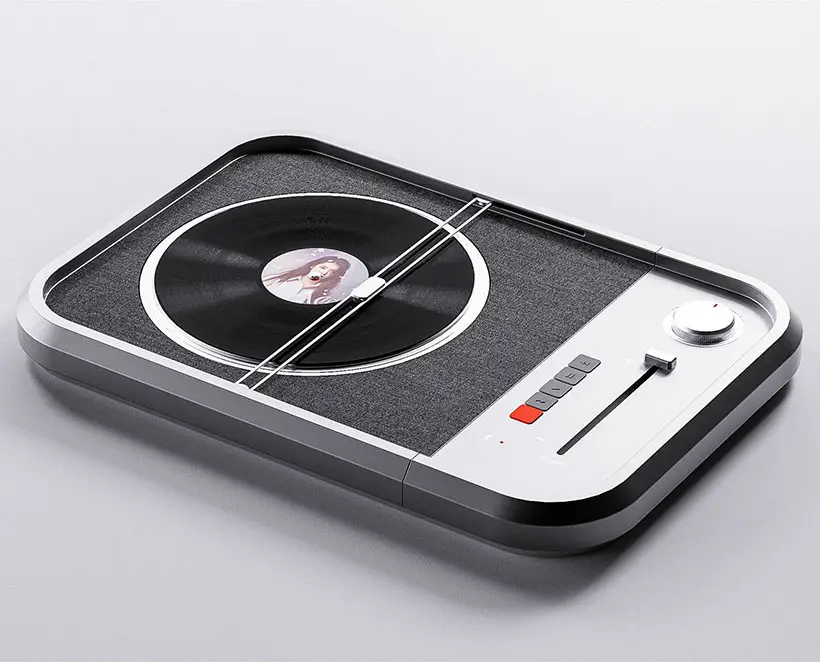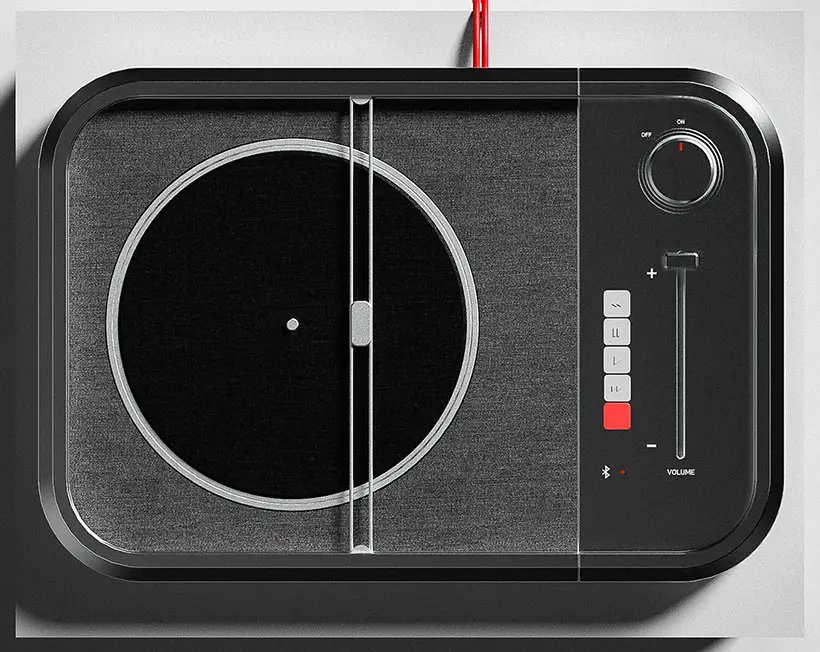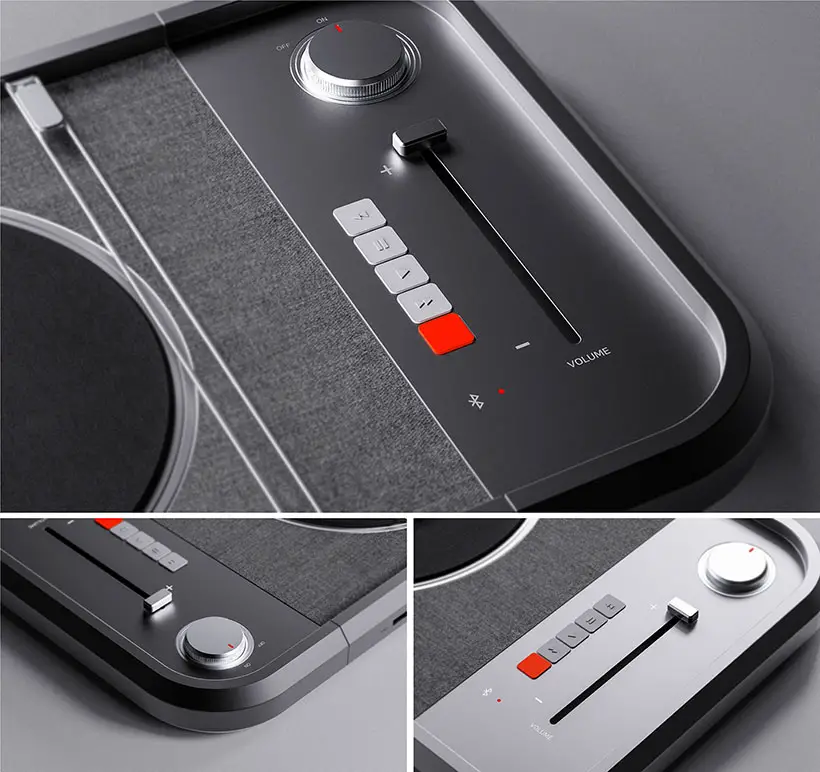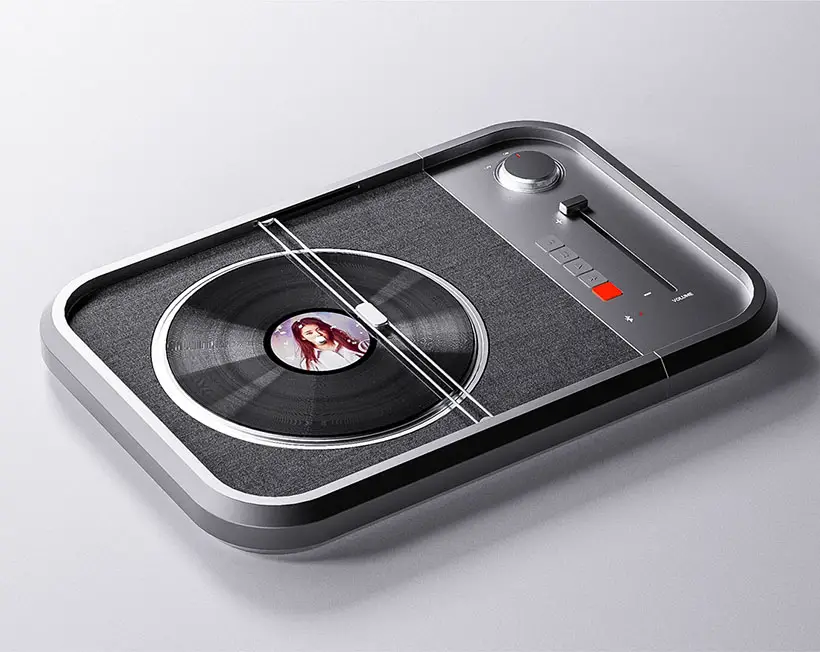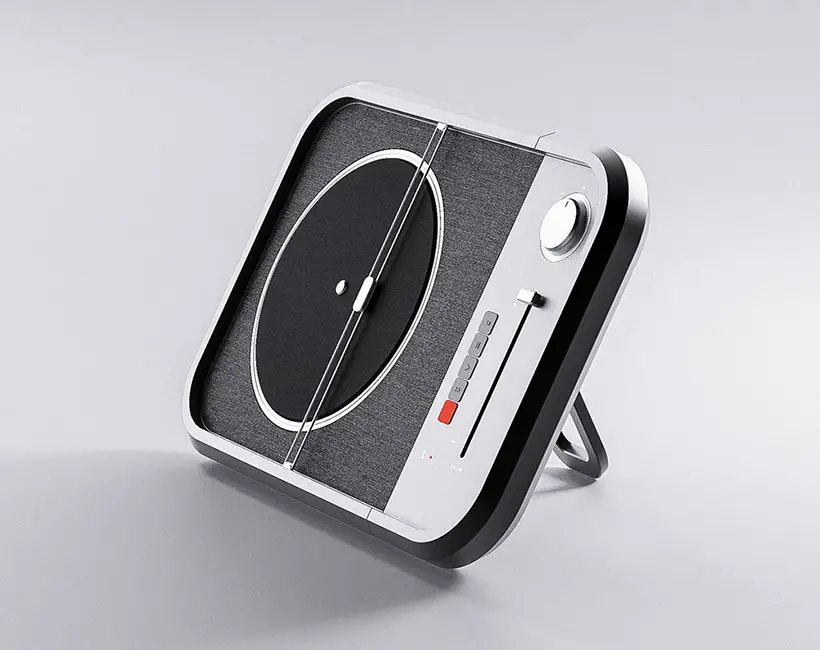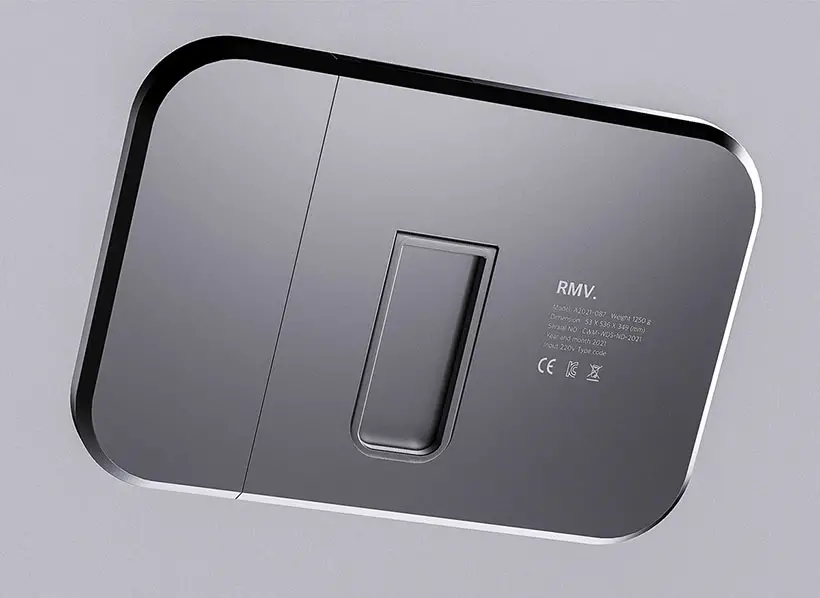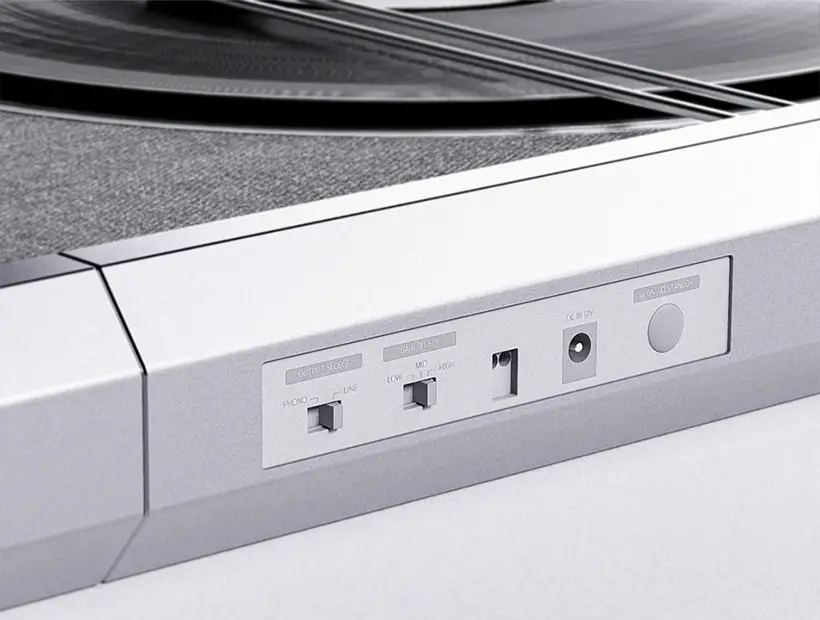 *Some of our stories include affiliate links. If you buy something through one of these links, we may earn an affiliate commission.