Neuma Hybrid Tattoo Machine is the result of cooperation between RKS Design and Neuma. This latest evolution of Neuma tattoo machine was born because of Carson Hill's (the creator of neuma) desire to constantly push for improvement. With the help of RKS, Neuma has revolutionized the tattoo industry and usher in a new age of artistry, comfort, and safety. Neuma hybrid tattoo machine comes in small package and weighs less than half as much as traditional coil machines, yet this machine is very powerful.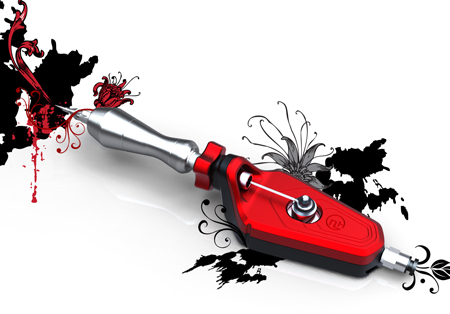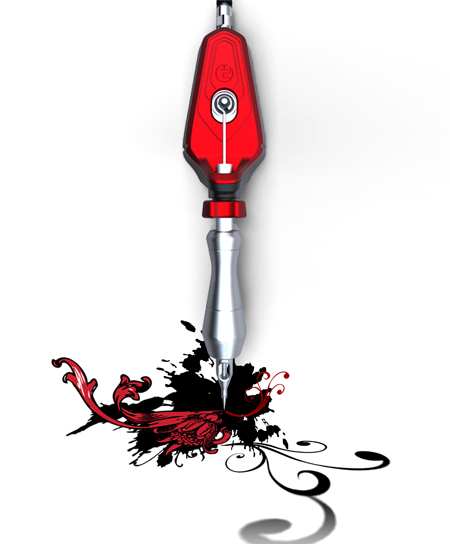 [Press Release]
Thousand Oaks, California, April 7, 2009 – World-recognized strategy, innovation, and design consultancy RKS is proud to announce the introduction of the Neuma Hybrid Tattoo Machine, as RKS helps Neuma revolutionize the tattoo industry and usher in a new age of artistry, comfort, and safety. The superior technology of Neuma tattoo machines benefits tattoo collectors and artists alike – with the lighter-weight, fully-autoclavable tattoo machine delivering a less painful tattoo experience and drastically reduced healing times.
Dissatisfied with traditional coil machines, award-winning tattoo artist and inventor Carson Hill set out to create a completely new kind of tattoo technology – the first air-powered tattoo machine. Carved out of solid aluminum years before the MacBook made it cool, the original pneumatic tattoo machine, known as the Neuma2, was light-weight and fully-autoclavable.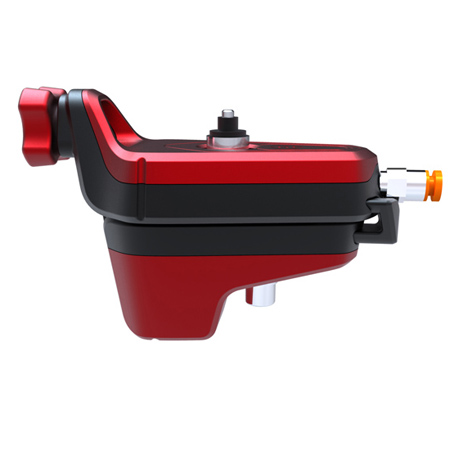 The latest evolution of the Neuma, the Neuma Hybrid, is the result of Hill's desire to constantly push for improvements. Hill listened carefully to suggestions from artists and engaged RKS to re-engineer and re-design the Neuma2. The result is the Neuma Hybrid. At only 3.7 ounces in its pneumatic configuration, the Hybrid still weigh less than half as much as traditional coil machines. Packed inside this small but powerful package is an improved pneumatic design for greater efficiency and less air consumption, a larger impeller for more torque, a cushioned armature for compliance, a variable stroke-length, an improved collet, and optimized cycle timing for less drag on the skin when lining.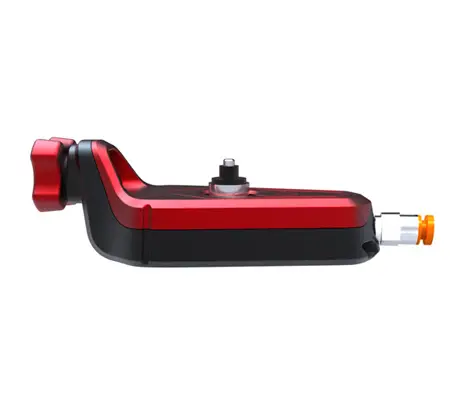 The "hybrid" part comes in when Neuma tattoo artists want to take the show on the road. Year-round and world-wide, tattoo artists travel to expos to create their art right before their fans' eyes. With the baggage restrictions now in force by airlines, it's becoming more of a challenge to travel with an air compressor. The Neuma and RKS teams brainstormed an ideal solution… a motorized module that magnetically-couples with the Neuma to transform it into an electric-powered tattoo machine. This means that Neuma artists can have the Neuma performance they love in an electric configuration that still weighs a full third less than traditional coil machines. And, most importantly, the pneumatic machine is still fully-autoclavable.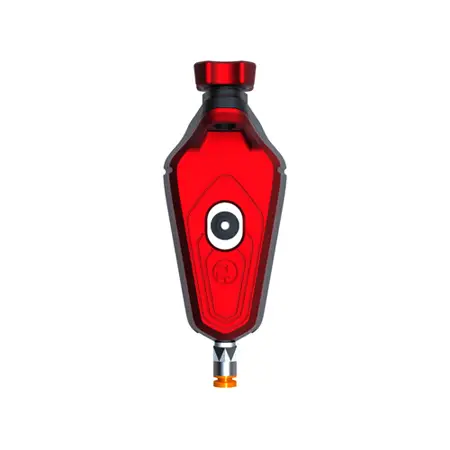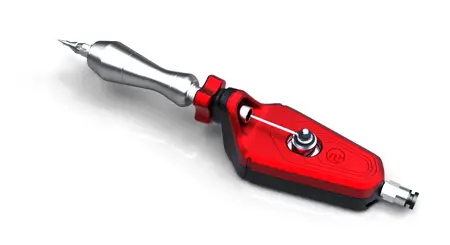 Whether you're an artist, a long-time collector, or someone who's been tempted but afraid to get a tattoo, the Neuma Hybrid represents a breakthrough in delivering a safer, less-painful, tattoo experience. And as for Carson Hill, perhaps Rosenau said it best, "He's developed something that's changing the way tattoos are done and the look of tattoos. He has his own little place in tattoo history." Hearing that makes Hill squirm a little.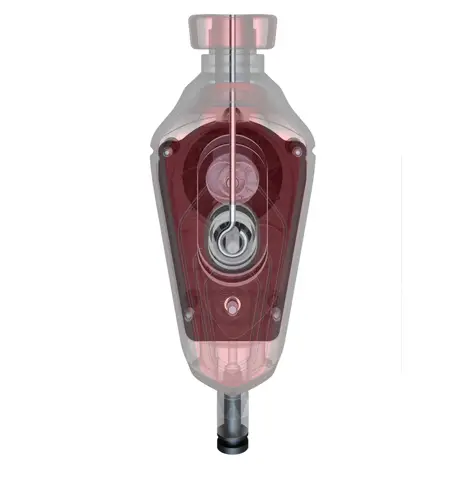 Designer : RKS Design for Neuma
*Some of our stories include affiliate links. If you buy something through one of these links, we may earn an affiliate commission.