Riviera is a Pellet Stove with an appearance of traditional wood burning stoves, but is safer, cleaner and more convenient to use. Riviera utilizes powerful microprocessor controls that can effectively heat a two to three bedroom home on its own, while ensuring less air pollution. Its thermal output can be adjusted from 3.5 to 17 Kw and the 35 kilos of hopper capacity and extraordinary 95% efficiency level has made it able to take care of both household hot water and running the radiators. The stove is dressed in majolica panels with precious old Venetian décor and is available in four different colors. Two different finishes on its black cast iron frame have given it an elegant appearance and allows the user to place it comfortably in either a fashionable or a more traditional setting.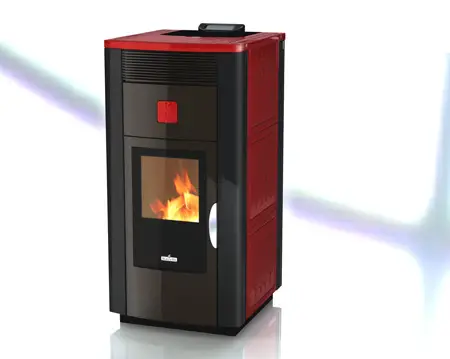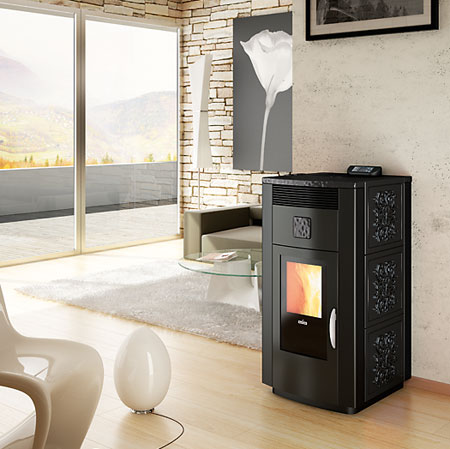 Designer : Daniele Gualeni
*Some of our stories include affiliate links. If you buy something through one of these links, we may earn an affiliate commission.