RIVET One motorcycle features steampunk design with futuristic touch. It's a project born out of William Shatner and American Wrench corporation, they came together to create a vehicle that hasn't been done before. Shatner, a 83 year old actor has traveled across U.S. many times in many forms but never on a motorcycle. When a staff of American Wrench met him at an autograph signing, he invited Shatner to work together to build a custom bike just for him.
Through the mutual passion for motorcycles and fine automobiles, American Wrench has designed and developed a custom motorbike which not only to meet Shatner expectations but also to blow everyone's minds. This steampunk inspired motorcycle combines the freedom of motorcycle and fine automobile engine, it delivers exhilaration without compromise.
Designer : William Shatner and American Wrench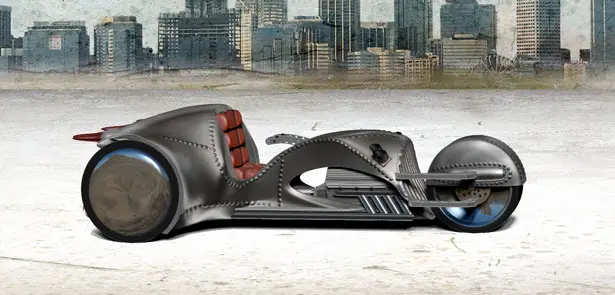 Designed from scratch as a 3-wheeled vehicle, Rivet One features open cockpit and command center with a seating fit only for a captain. The roar of V8 would give you the feeling of flying on the open road. The main goal of this project is not only to draw attention to the pilot and the vehicle but also to the art and craft of hand built machines. The retro futuristic design was pulled out of machines that helped win WWII, particularly the most feared airplanes in American history, B-17 bomber.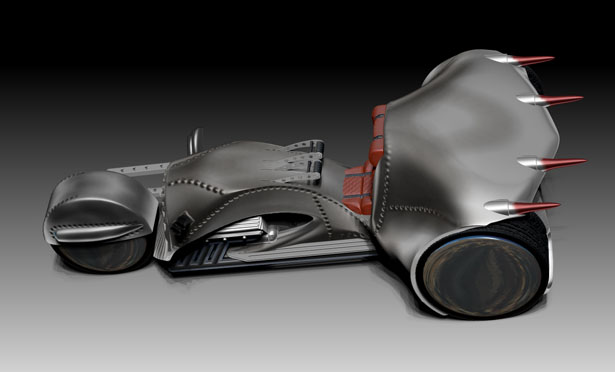 *Some of our stories include affiliate links. If you buy something through one of these links, we may earn an affiliate commission.