Rinspeed SNAP self-driving concept vehicle was born out of the idea to provide solution of our congested streets and polluted cities. Rinspeed, a Swiss automobile manufacturer, shows off its latest comprehensive approach to tackle our urban traffic issues. The company claims this is the first time that vehicle offers meaningful immobile use due to its special designed chassis and body structures that can go separate ways. This concept transportation is designed with body structures that go by the umbrella term "pod", the structures consist of long-lived modules. These modules are virtually free from mechanical wear and offer long-lasting IT components, which are not outdated quickly.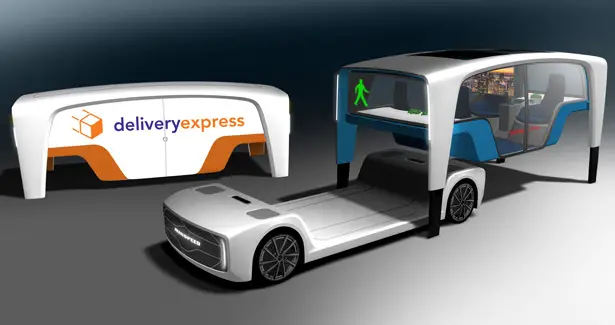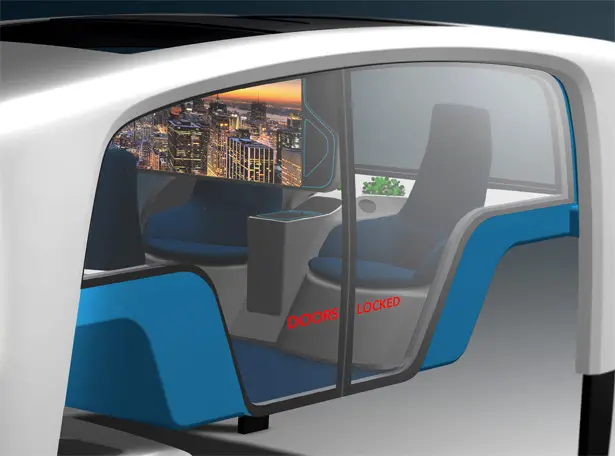 Rinspeed SNAP features a delivery pod that offers fully connected user experience. The pod can be used to carry cargo or passengers to their destination. Rinspeed wants to solve a problem in navigation system of our car, that is when thing no longer finds its way due to outdated software and map data. This problem can be eliminated in self-driving cars, in just a few short years, most IT components would no longer be updated because rapid software development causing the hardware obsolete. However, the rest of this vehicle could stay in the roads like another 20 years and more.
Unlike traditional automakers that design car's body and its chassis should always come together as one, Rinspeed Snap prefers to design a vehicle where its pod and chassis/skateboard are just temporary companions. In this way, the pods can be used to transport passengers or cargo delivery or weekend family trip. The vehicle can use whatever chassis that might be available at that time. The word Snap itself is used to describe a solution for problems of the automotive industry.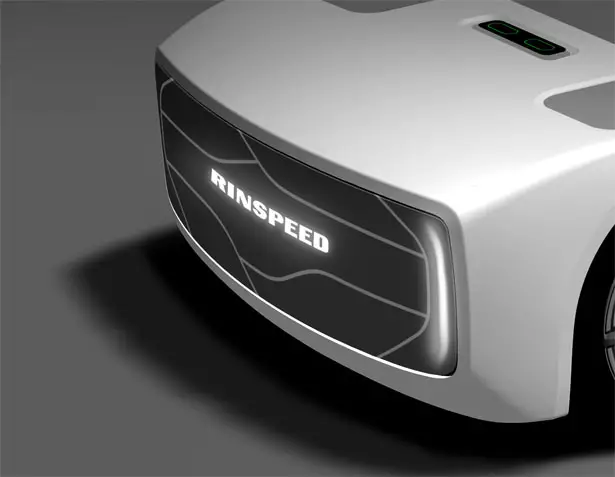 *Some of our stories include affiliate links. If you buy something through one of these links, we may earn an affiliate commission.