The RimLock bike acts as a lock itself and is designed to make a better life for a bike messenger, making it easier and quicker to lock and immobilize the bike. The inspiration of this bike came from the bike messenger or delivery person who tend to leave their bike unlocked because of the complexity and time required associated with this issue. The user just puts the key inside the bike's hub and twists the rim to make it not rollable. Both the rear and front wheel have this locking ability and comprises a hole on the frame that will allow you to use chain lock to make it harder to steal the bike. This will make the bike safer in hazardous neighborhood.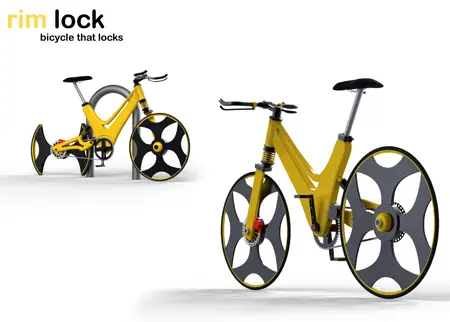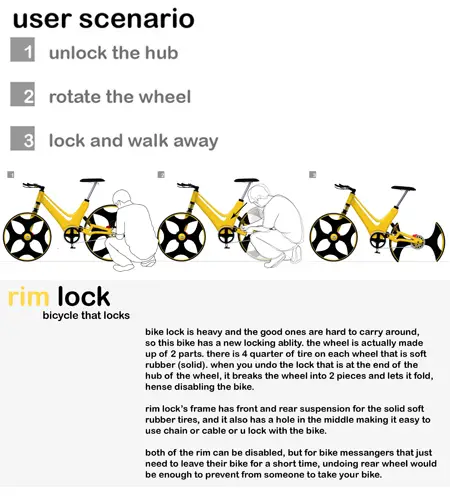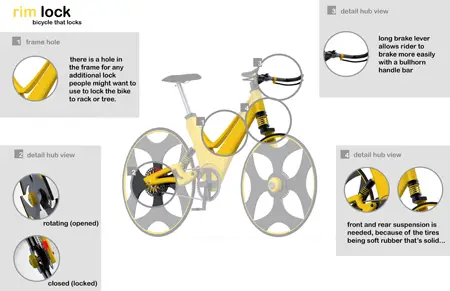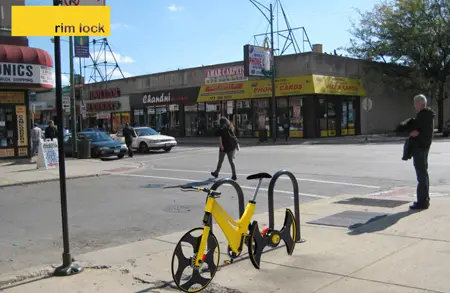 From : JamesDysonAward
*Some of our stories include affiliate links. If you buy something through one of these links, we may earn an affiliate commission.