Ashley Lawrence, a college student, realizes that all these face masks that we are required to wear during COVID-19 pandemic is not catering to those the deaf and hard hearing people. They are groups of people who rely on lip-reading which is impossible when people cover their mouths. Many people are creating reusable fabric masks, during these desperate times, CDC has deemed them acceptable to use, even though not as effective as surgical masks.
This "wear face mask" order can be difficult for the deaf and hard hearing people as they rely on ASL or lip-reading to communicate, they are suddenly cut-off from the source of communication when doctors and nurses are wearing surgical masks.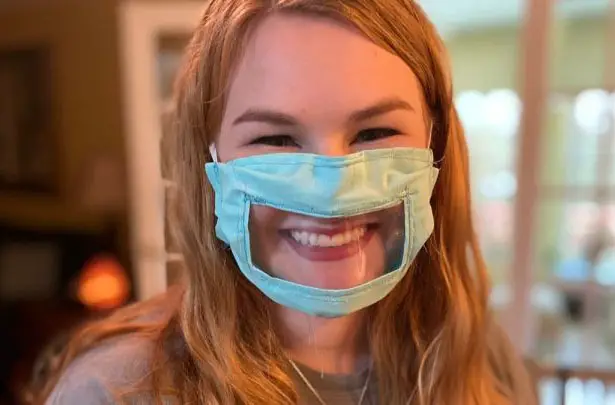 As a college student who is studying Education for the Deaf and Hard of Hearing, Ashley Lawrence has come up with smart face mask design with a clear piece over the mouth. She has modified fabric mask pattern to be suitable for those who lip-read or rely on facial expressions to communicate. These masks will be distributed to anyone who needs it, whether they are sick or not, so that they can communicate easily with each other. Currently Ashley is sending these masks out free of charge, she has set up GoFundMe page to help her with the costs of materials, shipping, etc. This is an important project during this time of great need, you can contribute by funding this project and you can also request a mask for you or someone who really needs it.
*Some of our stories include affiliate links. If you buy something through one of these links, we may earn an affiliate commission.