Enhance your Broadway experience with René, it's a conceptual AR Glasses specially designed to improve audio-visual when you watch a Broadway show. This device can be rented and returned at the Broadway ticket office TKTS, not just for better view of the show, these smart glasses can also function as guidance when you check-in to the theater or interaction with other visitors. This project wants to reimagine the classic 19th century opera glasses in this modern era, they are designed to enhance both audio and visual as well as essential information about the show.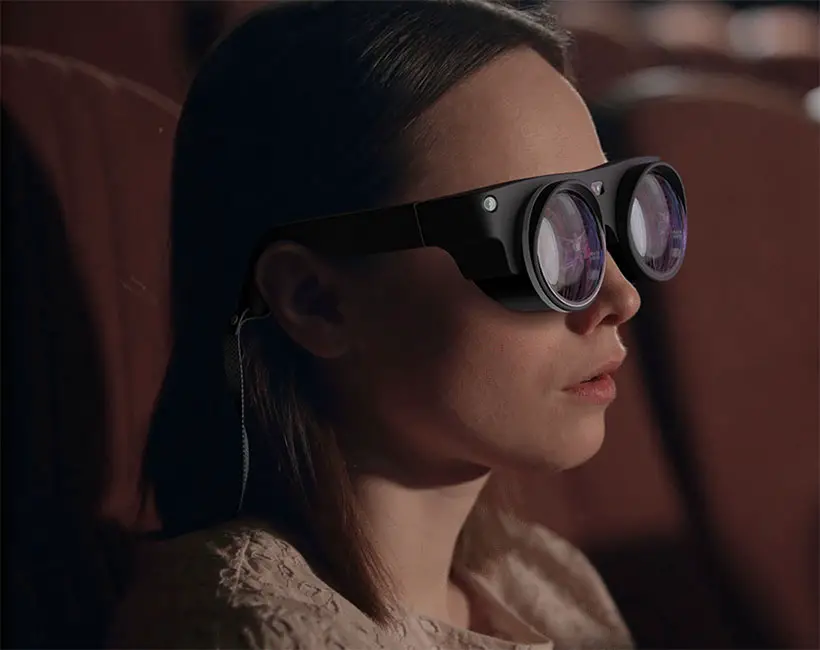 René AR Glasses for Broadway Shows is a project by Jaeyoung Cho, Nankyung Han, and Jimin Seol. Each set comes with a dedicated soft case and a strap which can be designed with theme according to the show, visitors can also keep it as a souvenir. These smart glasses would help minimize queuing times as it can provide check-in service as well. When you wear the glasses, you will be greeted and guided to their seats in the theater, and once the show is over, the glasses would guide you back to the ticket office to return the glasses and the case.
René is designed with a magnifier in front of the right lens, where you can easily zoom any scenes by rotating the lens physically. These AR glasses also features a cool AR effect via sensors, head tracking cameras, and double lenses. You can choose to add special background effects to the stage, it helps enhance the atmosphere as well actors' costumes. This technology would allow you to feel as if you are enjoying a personal Broadway show just for you. The bone conduction transducer provides you with unique sound control function that allows you to control separate sound categories such as background music or actor's voice. Don't worry about wearing René for a long period of time, it has soft cushions support for the forehead and nose, they minimize any facial marks and discomfort.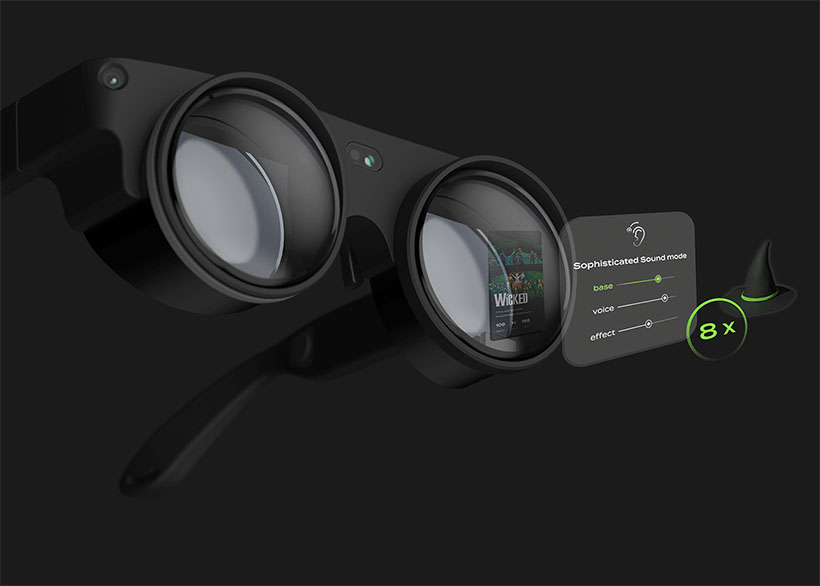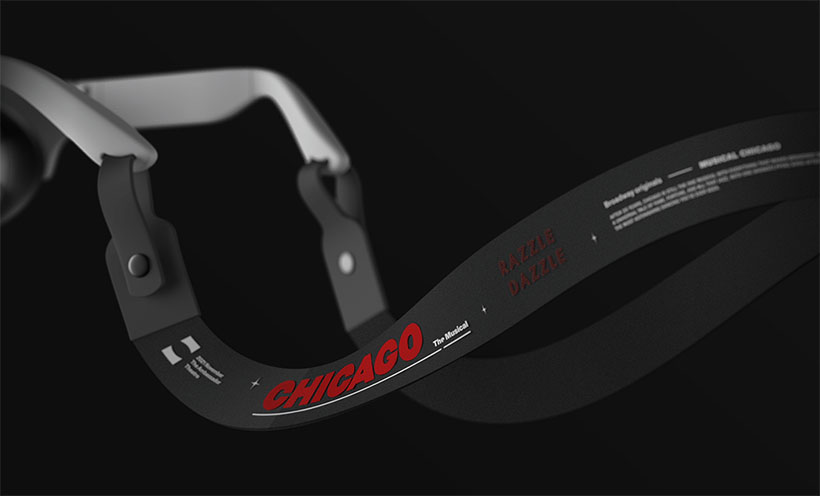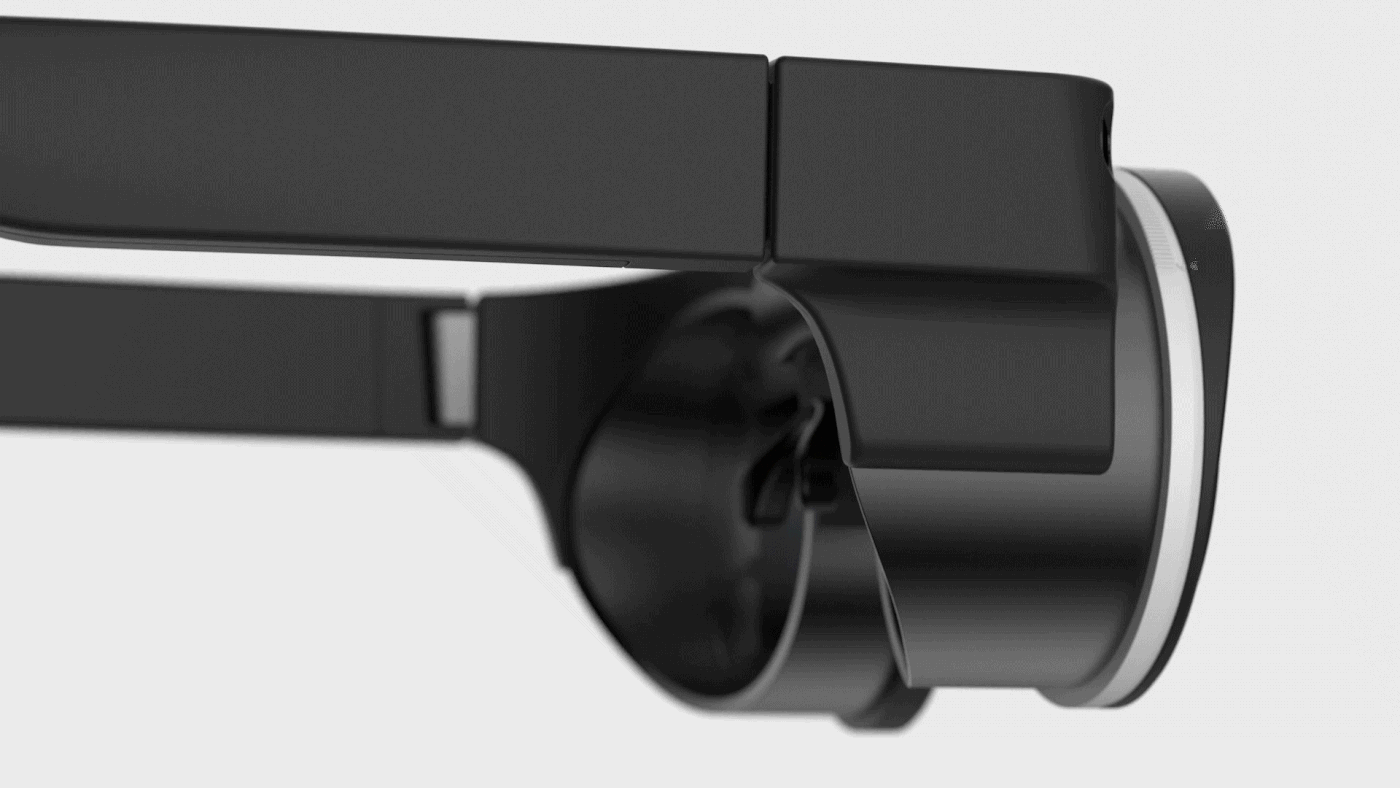 More images of René AR Glasses for Broadway Shows: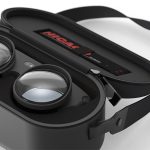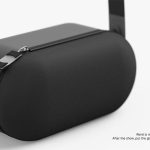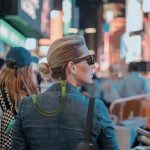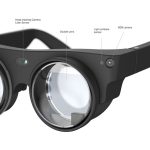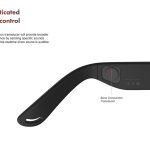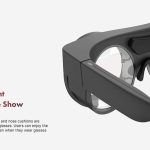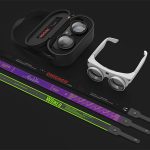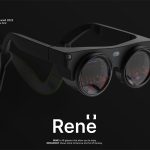 *Some of our stories include affiliate links. If you buy something through one of these links, we may earn an affiliate commission.