Renault Trezor Electric GT Concept Car has been unveiled, it's a futuristic GT car that blends Renault's sporty, simple, and sensual lines with latest innovations in interior experience. This car offers all-electric powertrain and autonomous driving, following the footsteps of DeZir in 2010, this car design is a preview trend that you might see in future Renault models.
Trezor is a two-seater electric coupe, featuring similar design philosophy that Renault introduced on its DeZir concept. This time, Trezor offers more feeling of maturity and commitment of Renault's designs. This is one of reasons why customers purchase Renault's vehicles. This company has completely renewed and upgraded its range with a spectrum of complementary models, each one has its own identity. This concept car offers freedom of expression and prepares next generation trends for upcoming vehicles: French Design and Easy Life.
Designer : Renault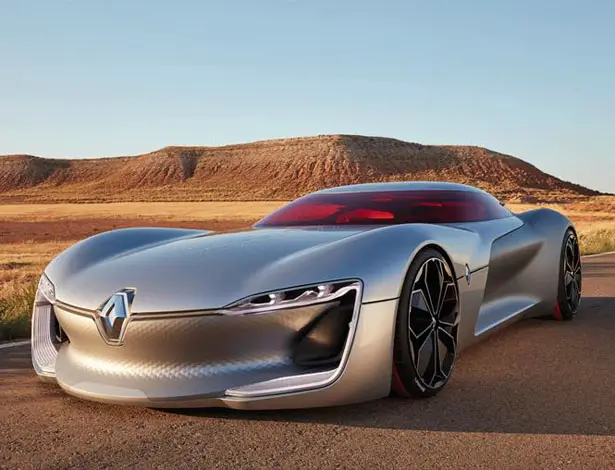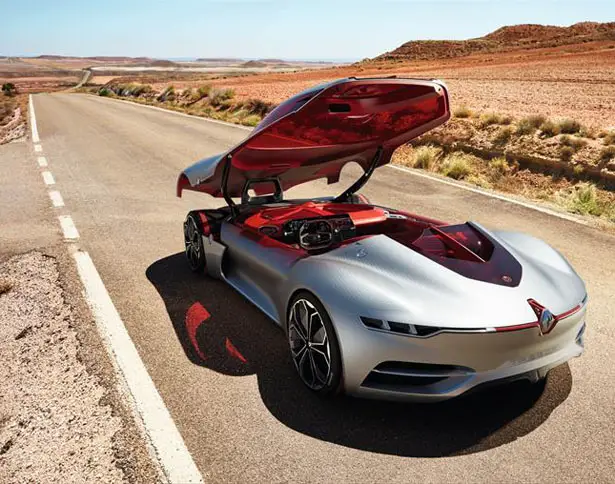 Renault Trezor Electric GT has styling features that can be found across the contemporary range, simple, sensual lines, warm, family face, and iconic C-shaped lighting signature. The body has striking red glazing, including carbon bodywork that features contrasting surface finishes. The hexagonal panels at the rear bolds Trezor's sporting appearance and technology, while the metallic finish creates a sleek and protective appearance.
Inside, the interior style is warm and sensual, using red as predominant color. It is meant to provide you with driving pleasure, hence, the extensive use of high-quality materials such as wood and leather. The red wood dashboard incorporates a luggage compartment at the front of the car. Notice those made-to-measure cases, they are held in place by leather straps, reminding you that travel can also be an art form.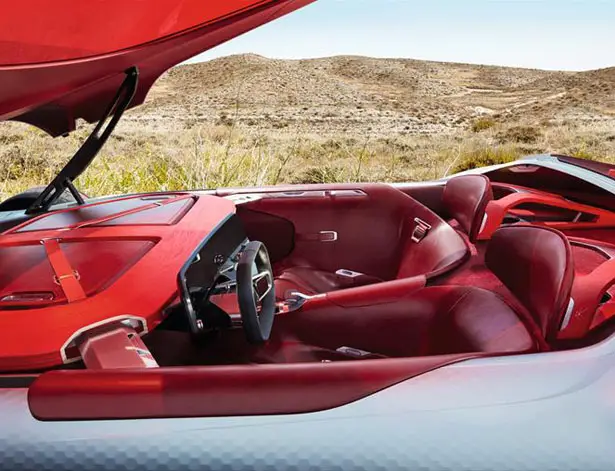 The unique rectangular steering wheel allows better view for the driver, it is redolent of the world of Formula One. It has three screens on the steering wheels, at the center, it features the logo, while the other two touchscreen displays to control the car's system. Trezor features a maximum power of 260kW or 350hp, peak torque of 380Nm. It is equipped with two batteries where each one has its own cooling system, it also incorporates a brake-operated energy recovery system, thanks to RESS technology developed by Formula E racing.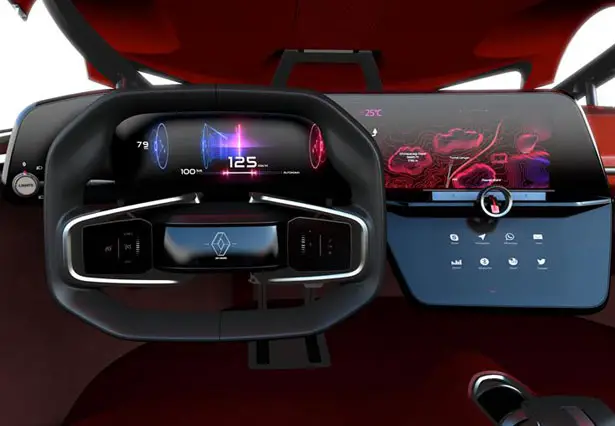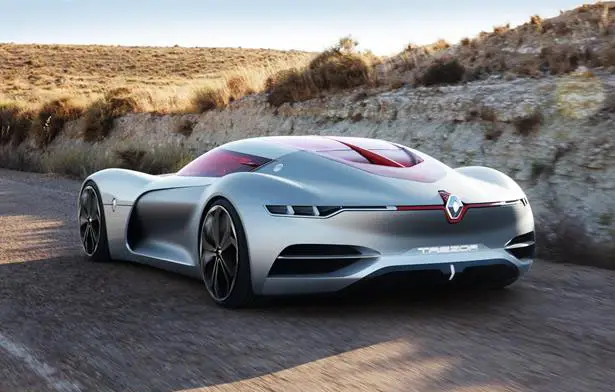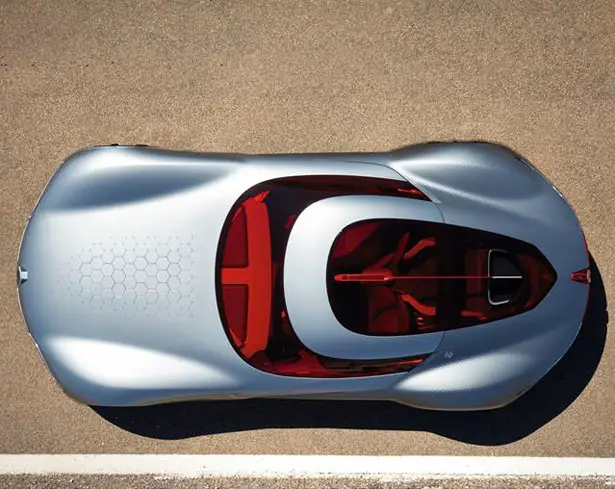 *Some of our stories include affiliate links. If you buy something through one of these links, we may earn an affiliate commission.