Located at the center of hottest shopping centers in Shanghai, Red Planet offers public space playground. It is designed to attract customers while enhancing your experience in this privately-owned public space inside an open-air retail street. From the very start, the marketing team of Life Hub @ Daning insisted on creating imaginative, inspirational, and innovative. Something that is more than just decorative installation, they want to create a space that attract children and adults, public interaction, something that people love to come and use rather than pass by or observe it.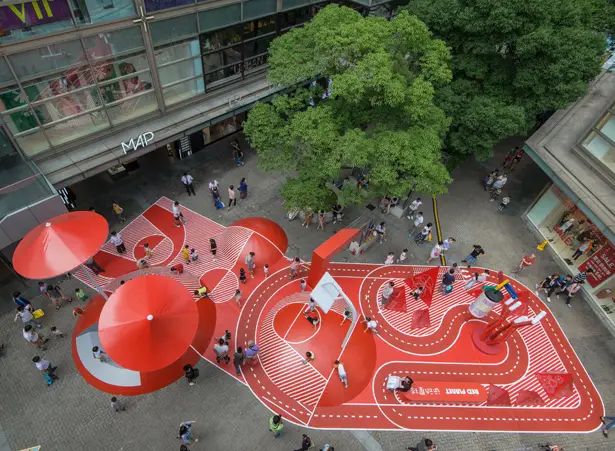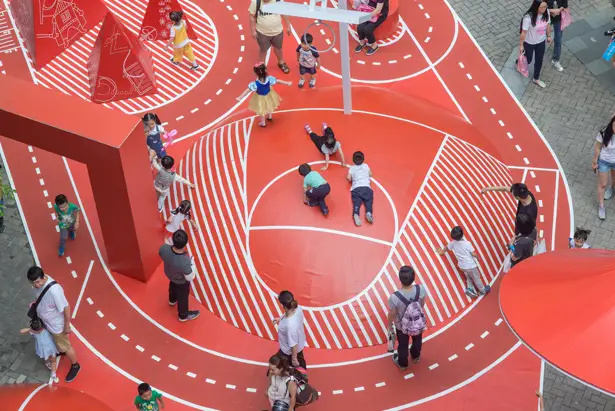 Red Planet by 100Architects transforms that empty space into stop and stay playground. Customers can bring their kids and families to get some quality time interacting with other families and kids. Red Planet features a bubbling basketball field, it also serves as a surreal playground with artificial topography for climbing, playing, sitting, laying, sliding, and many other gerunds to spark kids imagination. To follow the narrative of this environment, a bent basketball basket is also used, hosting in it LED lights to illuminate the area.
Red Planet features a racing track, chalkboard pyramids, benches, and many other random games. It's a fun playground for both kids and adults. The main goal of this project is to start a massive public interest to the place, encouraging high public affluence, and become an iconic virtual landmark that attracts customers.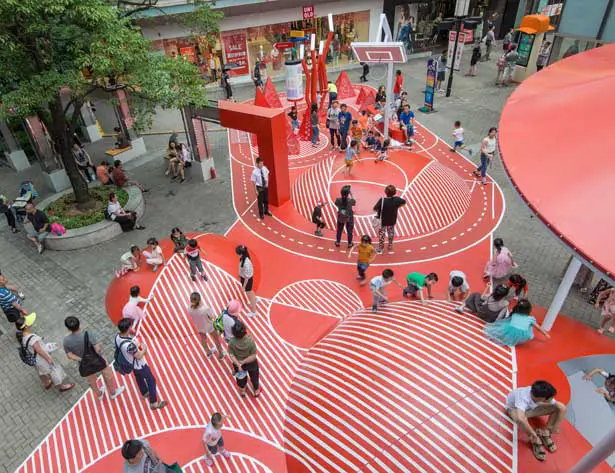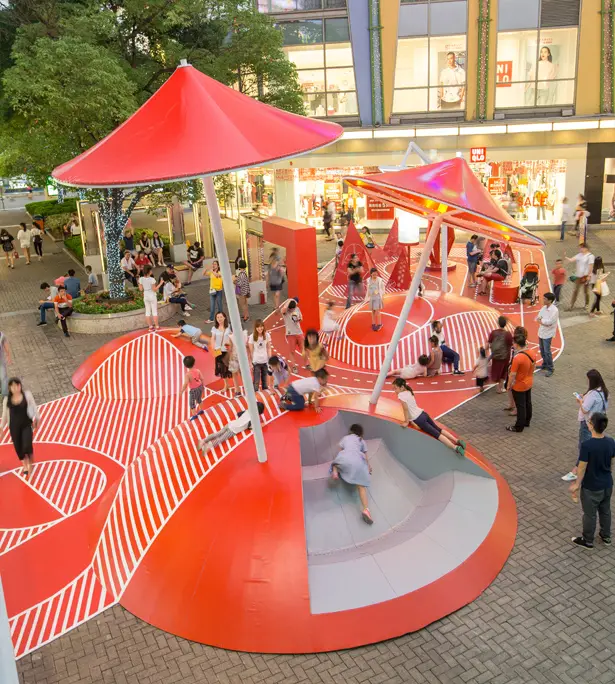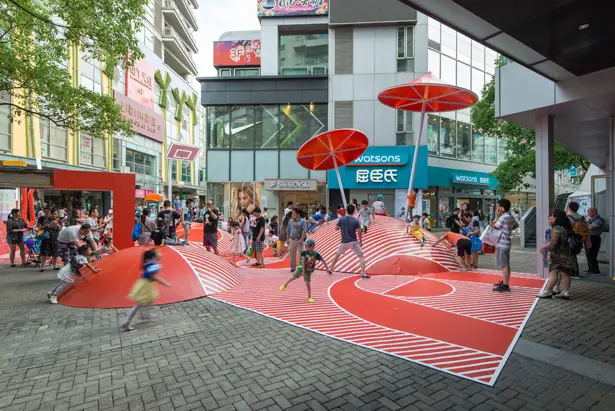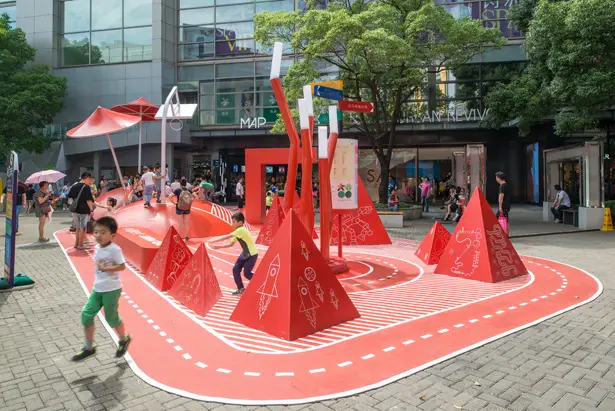 *Some of our stories include affiliate links. If you buy something through one of these links, we may earn an affiliate commission.