Inspired by underwater creatures, Raptor Waterwalker Yacht features sleek and hydrodynamic shape. The combination of several different forms of underwater predators create a great yacht design inspiration, the result is a new form of yacht that is not restricted to any particular species, it is more associated with their innate mobility and strength. The basic idea is simple, creating a yacht that combines multi-functionality, luxury, and speed.
Inspired by bionic design, it synthesizes a natural motive with the concept of futuristic design. The main feature of this yacht lies in its innovative synthetic plate covering the hull, just like shark skin and its tooth (dermal denticles), which has been already applied to the production of swimming suits. The uniqueness carved over millions of years allows for exceptional hydrodynamics and prevents accumulation of algae and other marine organisms.
Designer : OneEssentials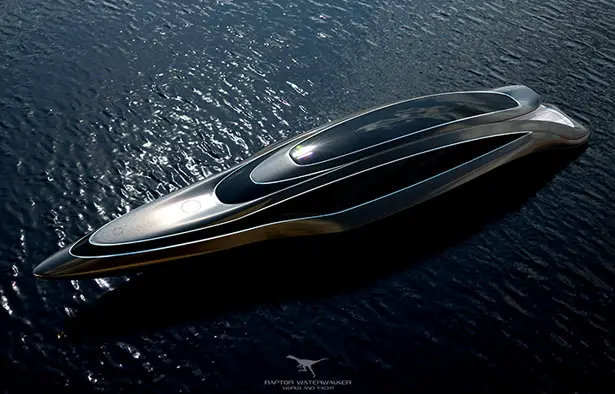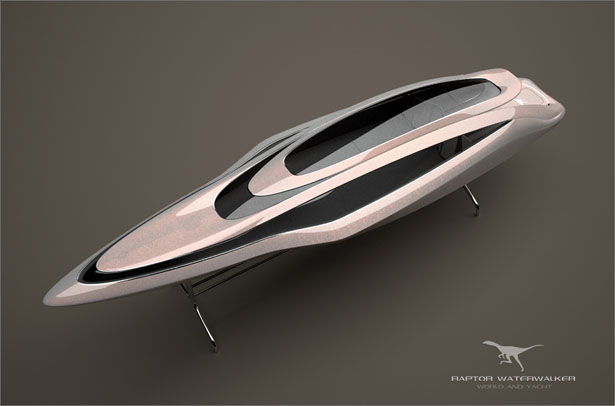 The main deck features a spacious living area, kitchen, a spa tub, and a control desk. The accommodation level consist of 3 cabins, each of them has a bathroom, and an engine room. Passengers can enjoy movable glass ceiling on the main deck that covers whole deck to create a visual effect of a compact design and speed. This glass ceiling can also be removed, leaving the deck in the open when weather permitted.
Even though the ceiling is made of glass, it is coated with special filters to protect you from UV rays. At the same time, the glasses also possess bi-functional photosensitive cells, they can gather solar energy for minor electric devices on the vessel. Raptor Waterwalker Yacht features 100-feet long body powered by 2 hydrogen engines.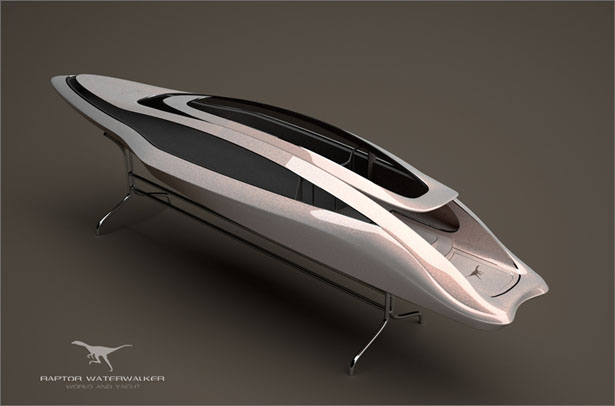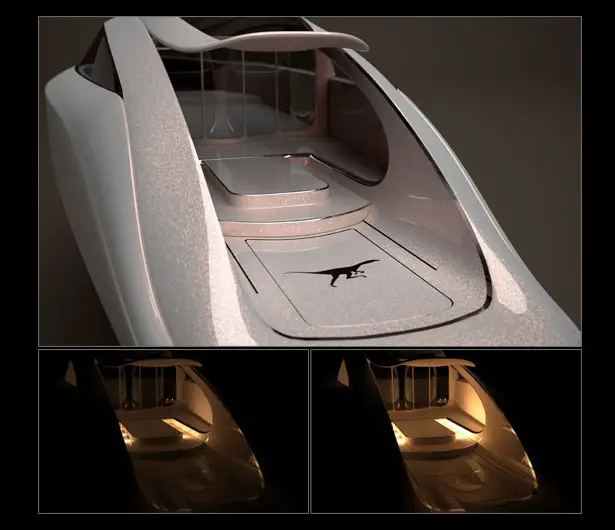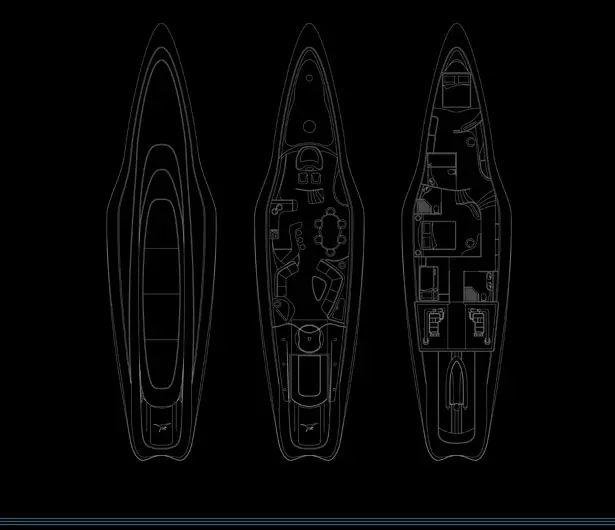 *Some of our stories include affiliate links. If you buy something through one of these links, we may earn an affiliate commission.